Sylvester Stallone's All 3 Daughters Are Stunners as They Celebrate Scarlet's Graduation
To celebrate the high school graduation of his last daughter, "Rocky" star Sylvester Stallone shared pictures of him and his older daughters posing as supermodels.
Graduating from high school is such a huge success that needs to be celebrated and appreciated due to the rigors encountered in making it through those years.
Sylvester Stallone took to his Instagram account to share pictures of himself and his family during the celebration of his last daughter, Scarlet Rose's high school graduation.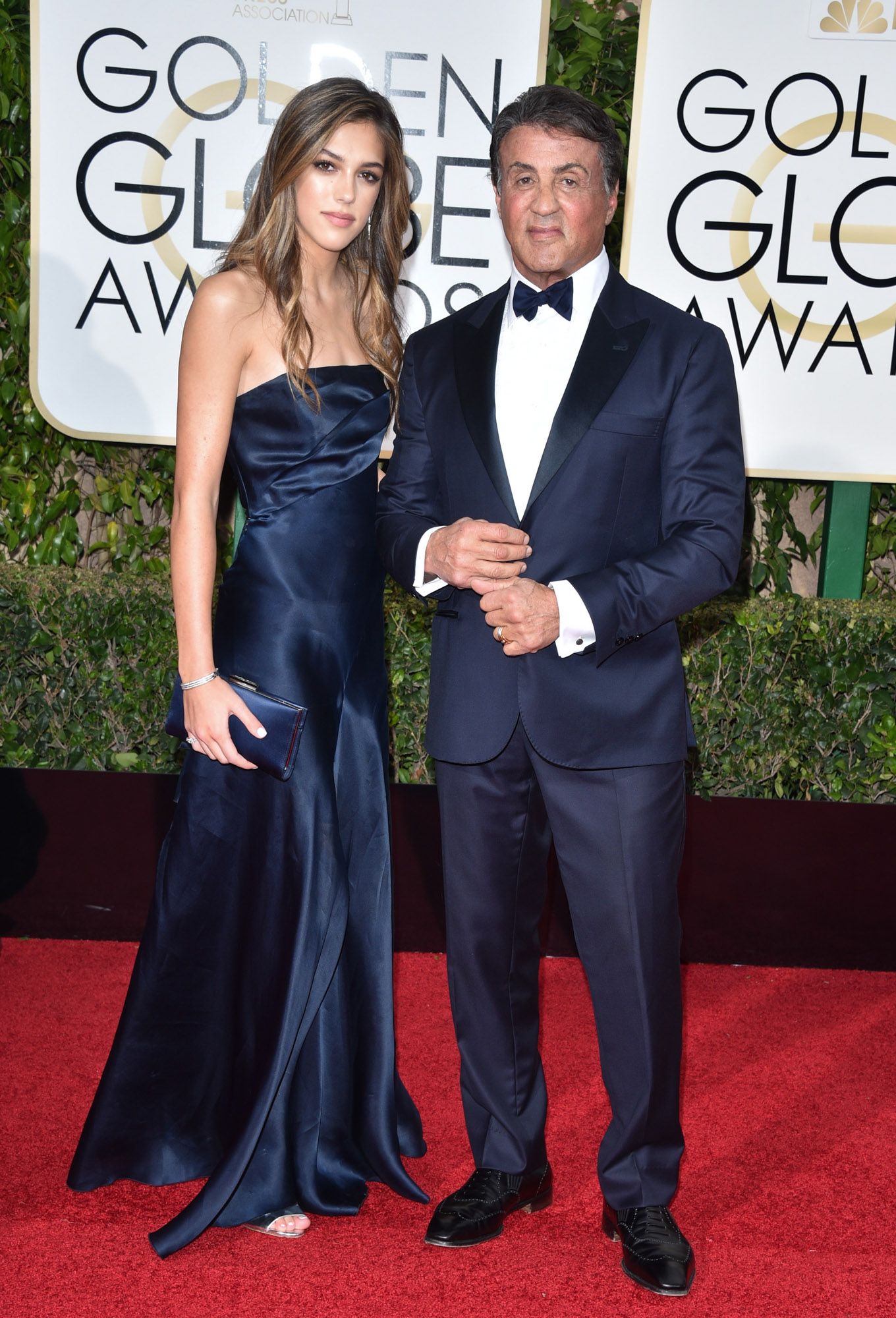 The first image shared by Stallone showed him posing in the midst of his wife and daughters. The picture, which was heavily filtered, showed his first daughter, Sophie, beside her dad.
Next to him on the right was 19-year-old Scarlet, and next to her was her mom, Jennifer. Coming up on the far right was the couple's second daughter, Sistine. The post had the caption:
"Congratulations on graduating high school to our wonderful daughter, SCARLET!"
The next image in the series was a shot of Scarlet who had on a flower-patterned gown with ruffles at the arm. She opted for light makeup, and her blond locks came down the side of her face with a few strands tucked behind her ears.
At the age of 74, he is still able to lift weights and maintain a workout routine.
The last image in the series showed the graduation ceremony stage with some of the principal officers on it. Stallone's post had thousands of likes and comments from fans and lovers who could not help but gush over how grown his daughters were.
Some fans sent their heartfelt congratulations to Scarlet, while some pointed out that the resemblance between the three sisters was striking.
Over the years, Stallone's daughters have talked about how great of a dad he is to them. They even revealed their dad gave the best advice when it came to relationship and dating issues.
The girls are not the actor's only children. He has a son, Seargeoh, 42, and the late Sage Stallone, who died from a heart attack at the age of 36.
Stallone welcomed his first children with his ex-wife Sasha Czark. Following their divorce, he married Jennifer Flavin, 52, and welcomed the girls in 1996, 1998, and 2002.
Known for his incredible performances when it comes to acting and his strength, he has not slowed down over the years despite being advanced in age. At the age of 74, he is still able to lift weights and maintain a workout routine.
Last year, Stallone revealed he landed in the hospital after he told his co-star in "Rocky," Dolph Lundgren, to hit him for real. He also disclosed that a director's cut for the movie was on the way almost 35 years after its release.