Snoop Dogg Poses with Wife Shante & Daughter Cori in Chic Dresses Showing Their Striking Resemblance
Snoop Dogg poses with his wife, Shante, and daughter, Cori, who rocked chic dresses and cute smiles, showing off their striking resemblances.
Congratulations are in order for one of the industry's power couples, rapper Snoop Dogg and his entrepreneur wife, Shante Broadus, as they celebrated their 24th anniversary.
The duo were high school sweethearts who tied the knot in 1997 and have weathered the storms throughout their relationship as a team. They are parents to three adorable kids, two sons and a daughter, with whom they share a close-knit relationship.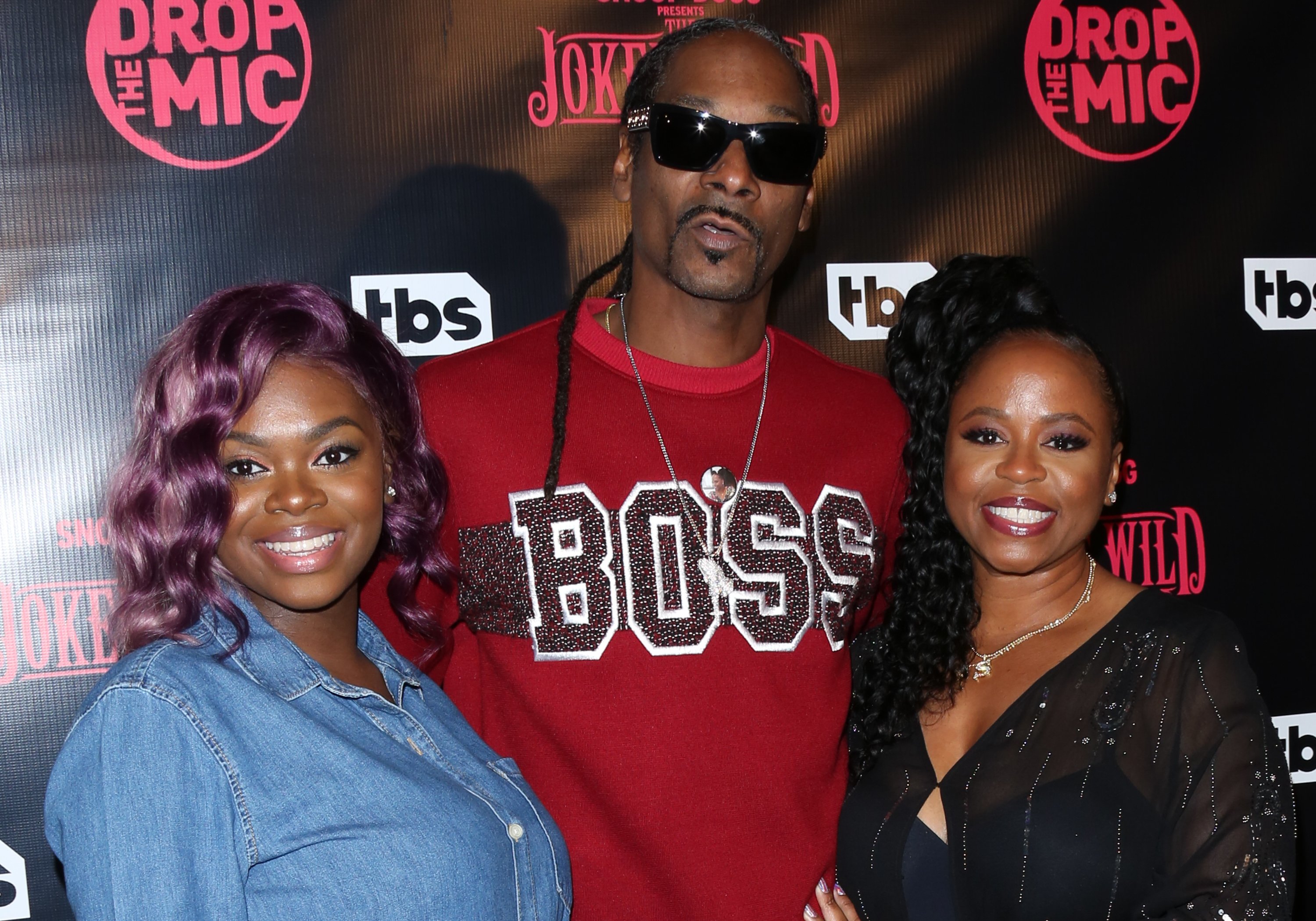 Recently, the rapper uploaded a sweet snap of himself standing in the middle of his wife and daughter. They smiled from ear to ear, rocking stunning outfits suitable for a lavish party in Los Angeles, California.
It was the couple's 24th wedding anniversary celebration and Snoop Dogg dressed for the occasion in a black and white three-piece suit, with his hair held in sleek style behind his head.
His leading woman rocked a shining gold dress with a plunging neckline revealing her cleavage. Her nude lip color and eye shadow matched perfectly, giving her a goddess appearance.
Meanwhile, the rapper's daughter wore a shimmery ball-shaped blue dress with accessories, looking like a princess out of a fairytale book. 
She had been struggling with mental health issues and considered ending her life following her health challenges and self-esteem problems.
As they posed for the "my girls" captioned shot, both mother and daughter had fans seeing double due to the striking facial similarities they share.
Two hours later, Cori flaunted a better highlight of the day with a slideshow of snaps revealing more guests at the event. She tagged the post:
"Prom 2021 for my parents 24th anniversary."
Cori's posts are not restricted to happy family moments. The 21-year-old often shares more personal details with her thousands of fans on social media.
Last month, she confessed online that she had been struggling with mental health issues and considered ending her life following some health challenges and self-esteem problems. Thankfully with the support of family, friends, and loved ones, she bounced back from the incident unscarred.
Cori was first diagnosed with lupus at age six. It was a difficult time for the family but it saved her parents' withering relationship as they stuck together to overcome the health challenge and enlighten the public on the autoimmune disease.