Suge Knight's Granddaughter Shows Her Dark Eyes & Fluffy Hair in Car Selfie with Her Father
Music executive Suge Knight has a cute granddaughter from his son Suge Jacob Knight. See how the little princess shows off her charming dark eyes and fluffy black hair in a car selfie with her dad.
Jacob Knight, a reality TV star and real estate agent, decided not to follow in his dad's footsteps in terms of career and personal lifestyle.
He became a father at age 23, and unlike his dad, Suge Knight, who had multiple kids from different women, the younger Knight is staying true to his family — his daughter, Sunset, and baby mama, who doubles as his girlfriend.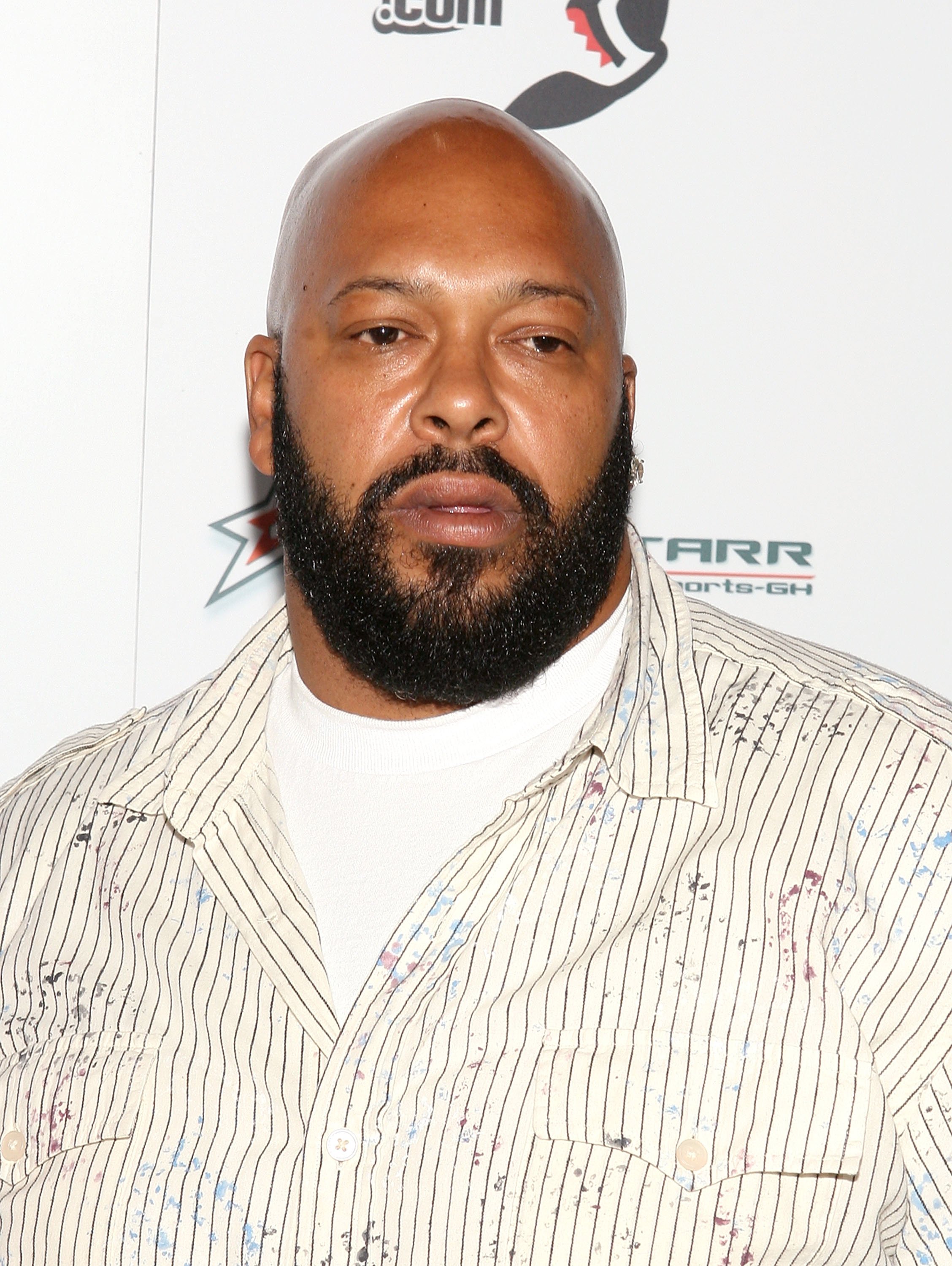 In a recent snap, the reality TV star shared a car selfie of his daughter seated in her baby car seat, with her eyes fixed on the camera. Sunset's piercing stare showed her cute dark eyes.
Fans couldn't ignore the toddler's adorable fluffy black hair matted away from her face. She seemed engrossed and assumed the grown-up thinking pose by placing two index fingers on top of her tiny lips.
Jacob's car selfie showed him partially in the passenger's seat with a half-face and body, revealing a perfectly groomed brow, mustache, and a blue striped shirt.
Since the birth of Sunset, the music executive's son has been hands-on when it comes to playing fatherly roles. He has been candid about being a better parent than his dad was to him.
The girl dad credits his baby mama for helping him navigate a better and "more structured" lifestyle.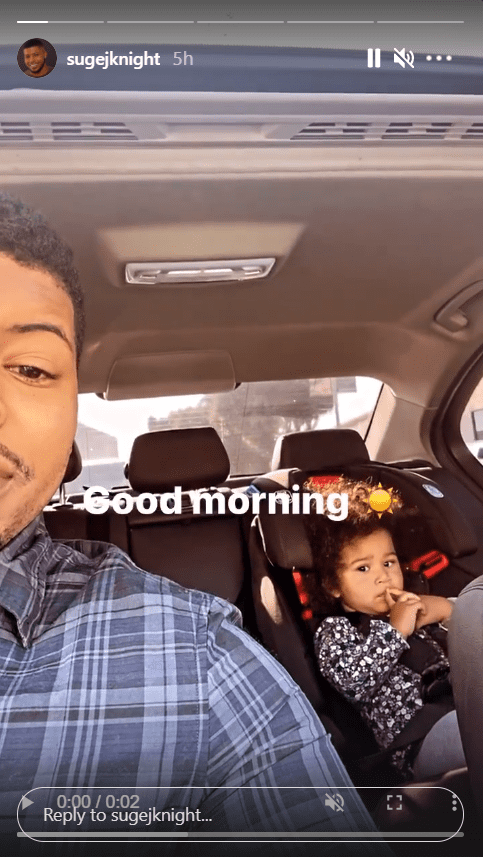 Suge, who has been in jail before and after the arrival of his grandchild, tries to bond with his son and often advises the young father on reaching a high level of success in the real estate business.
Despite the absence of the music mogul, Jacob has the support and love from a close family friend, "Auntie Diamond," an original member of Death Row Records.
After the baby's arrival, she expressed her feelings and congratulated the new father while affirming that the infant will continue to carry on the family's legacy by adding "Knight" as her last name.
Sunset's mom has also been steadfast in supporting her lover. The girl dad credits his baby mama for helping him navigate a better and "more structured" lifestyle that sets him apart from his peers.
The efforts put in by his girlfriend and dad, Suge, have proven helpful as Jacob strives to be better while building a long-lasting legacy that would inspire non-privileged kids from the hood.