Angela Means AKA Felicia from 'Friday' Is a Proud Mom to Former NFL Player Brad Kaaya – Meet Him
Angela Means Kaaya, also known as Felicia from the movie "Friday," is a proud mother of Brad Kaaya, who is an NFL superstar. Here are some things to know about her son she adores.
Many might know Angela Means Kaaya as Felicia from "Friday," but the delectable actress is also a doting and loving mother to her son Brad Kaaya who is a superstar player for the NFL.
According to Angela her son's love for football began from as far back as she could remember, and she enjoys watching him play despite the risks involved. Here is all there is to know about Brad and his mom.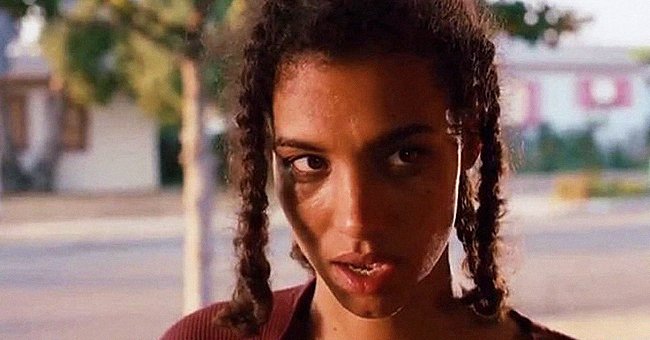 STILL HER BABY BOY
During his birthday last year, Angela expressed that Brad was still her baby boy despite him turning 25. She alluded to this by sharing a picture of both of them with the caption:
"Happy birthday to my 25-year-old baby boy. You never cease to amaze me Bradley. I marvel at your intellect, discipline, sense of humor, kindness and good looks."
Angela added that she was proud of Brad and all that he had managed to accomplish. She also expressed that he was the most incredible person she had come across and was a "keeper."
BRAD MAKES HER PROUD
On her social media platforms, Angela loves to share pictures and memories from her time with Brad. From him wearing his playing kit to talking about how strong he is when it comes to playing, she never fails to share how proud she is of him.
The term "Bye Felicia," which was said in the movie, has resurfaced, becoming a favorite slang for people.
In an interview with VLAD TV, Angela expressed that watching Brad play has helped her appreciate his dedication to the game more. She also said that every step of the way, he makes her proud.
BRAD IS AN ASTUTE PLAYER
Despite her fears and worries about Brad playing football because of the dangers involved, Angela admits he is such a great player and his skill set is something she has not seen before. She expressed:
"My son has always been brilliant.[…] If you get a chance to watch football with him, it's one of the most fascinating things because of his general overall IQ and then his football IQ."
Brad played for the Miami Hurricanes and set a school record of 9,968 passing yards. He finished second all-time for touchdown passes at Miami with 71, a feat he achieved in only three seasons.
ANGELA AKA FELICIA
Angela played the role of Felicia in the movie "Friday" alongside Ice Cube, and despite the movie being over two decades old, the term "Bye Felicia" which was said in the movie, has resurfaced, becoming a favorite slang for people.
Speaking on how the movie has impacted the modern generation, Angela said it was crazy, and she has not heard the last of it from fans and friends alike. However, she admitted that it was a testament to Ice Cube as it was he who said the famous words.
On if she would love to be on a return of "Friday," Angela said in as much as she would love to be on it, the time needed to be right because everyone had a different schedule now due to their various obligations.
Angela is no longer on the big screens and prefers spending her time as a photographer and video producer. She also enjoys a holistic lifestyle and vegan cooking.