Simone Biles Puts Her Toned Abs on Display While Slaying in a Pink Bikini in Photo
Renowned gymnast Simone Biles thrilled her social media fans with a picture of herself in a stunning pink bikini that revealed her hard-as-rock abs. 
Simone Biles is the most decorated gymnast in US history. But besides her exceptional athletic skills, fans also admire the young Olympian for her shapely physique.
She recently uploaded on Instagram a jaw-dropping photo of herself wearing a printed two-piece pink bikini. With no makeup on, the 24-year-old Ohio native sweetly smiled at the camera.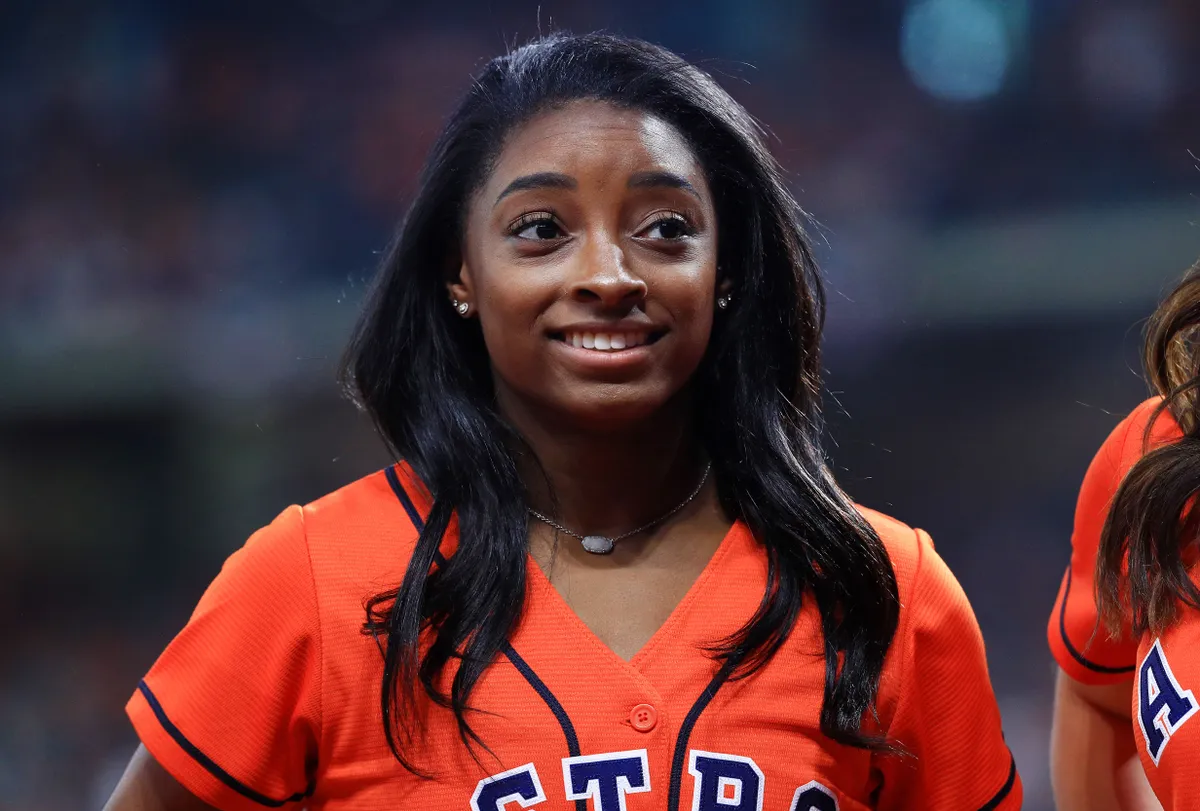 Biles, who stands 4'8", looked every inch a flawless beauty. The professional gymnast angled her body sideways, highlighting her toned left arm and abs. 
A silver piercing on her navel adorned her taut belly. She also donned a silver necklace and earrings, along with dark shades which she pushed up onto her hair. Describing her look, Biles noted:
"summer attire."
Several admirers were quick to drop flattering remarks about the star athlete's remarkable form. Her boyfriend, football star Jonathan Owens, gushed, "Summa time fine. [sic]"
Some followers described Biles as a queen who perfectly started the season on a fiery note. Other fans referred to her as the "GOAT" - which means the "greatest of all time."
Despite all her luxury, she admitted to feeling depressed and thinking about quitting her career.
Biles' great physique is a labor of love. She previously shared that she trains in the gym for around six hours a day, including strength training and cross-training. 
On top of her gym routine, Biles would swim twice a week. For her diet, she said she doesn't deprive herself of her favorite food but she strikes a balance between takeout and home-cooked meals.
When the pandemic started last year, Biles took a hiatus from intense workouts made for champions. She was among the many people whose mental health was affected by the global health crisis.
She spent most of her time in her new Texas home that features a massive pool. Despite all her luxury, she admitted to feeling depressed and thinking about quitting her career.
The training sessions scheduled for Biles were postponed during the lockdown, and she felt that her efforts were wasted. Despite the difficulties, she also saw a silver lining.
Although Biles has her eyes on winning top medals, she intends to enjoy life outside of the gym, from spending time with her family to practicing self-care.