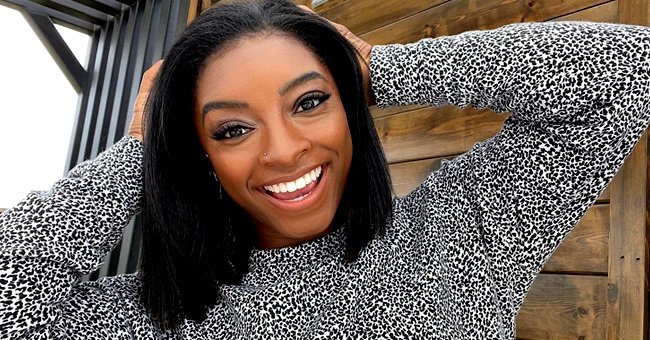 Instagram.com/simonebiles
Simone Biles Displays Taut Abs in a Black & White Bikini after Historic US Gymnastics Win
American gymnast Simone Biles was basking in love and happiness after another outstanding sporting achievement and looked all shades beautiful in new posts she shared on Instagram.
Simone Biles is only 24 years old but has already written her name in American and world gymnastics history books. She is also a beautiful woman with so much love to give.
Biles shared a glimpse of how much of a happy person she is in recent picture posts on her Instagram Story. One snap showed her smiling while clad in a black-and-white two-piece swimsuit.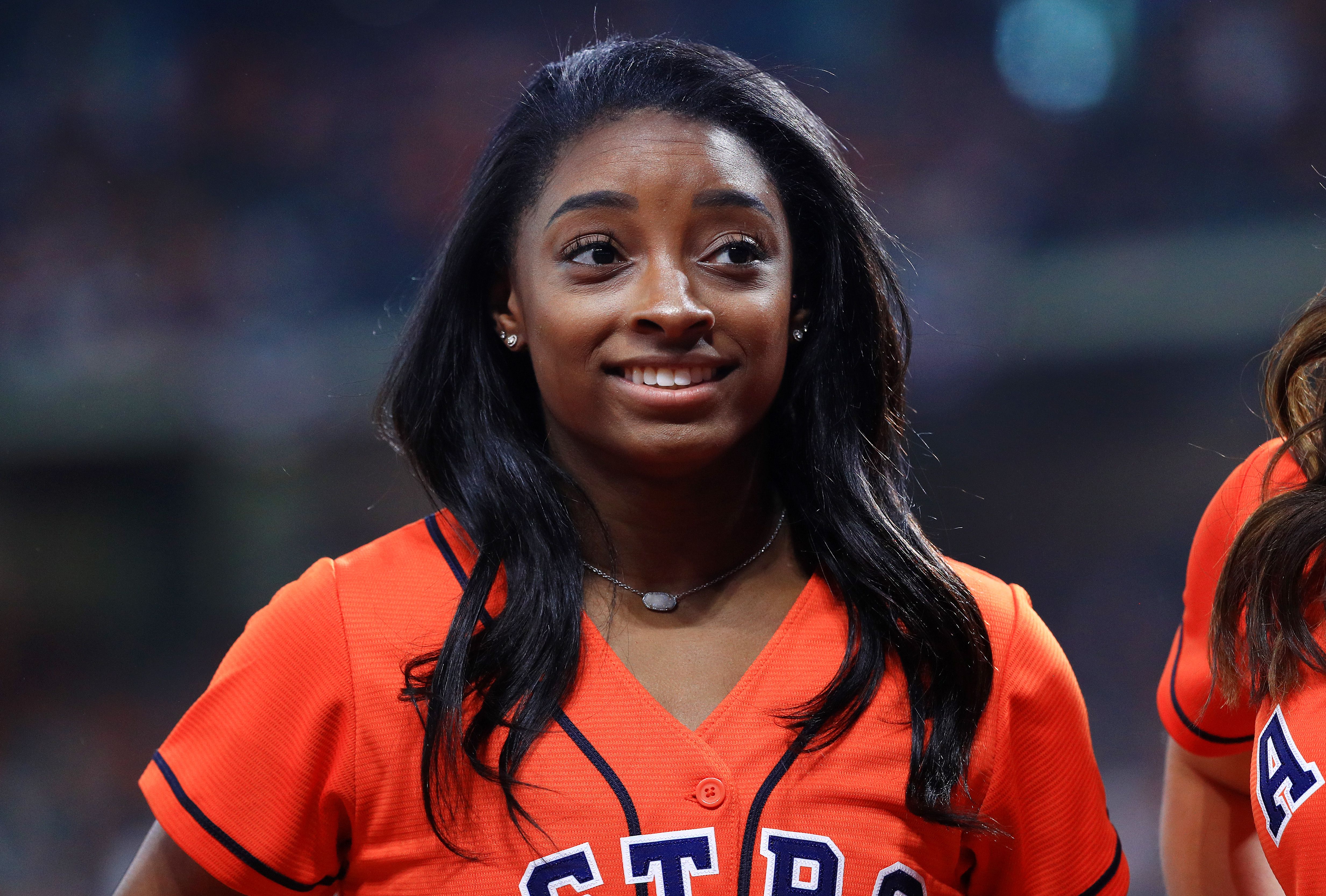 Simone Biles looks on prior to Game Two of the 2019 World Series at Minute Maid Park on October 23, 2019. | Photo: Getty Images
The beautiful athlete styled her hair into a knot and flaunted her chiseled abs and fit figure. Another photo showed her posing with her boyfriend and NFL star Jonathan Owens.
The adorable couple made goofy faces while posing, with Biles sticking her tongue out and her beau making a funny gesture with his mouth.
Owens was topless in the snap, revealing the tattoo on his right shoulder. He also held his phone with his left hand and placed his right hand on Biles' neck.
Biles' cute posts came following her record seventh national women's all-around title win at the US Gymnastics Championships in Fort Worth, Texas, on Sunday, June 6, 2021.
The four-time Olympic gold medalist wrote her name into the record books as no other woman has won more national gymnastic championships than she has.
She recently revealed that seeing her psychologist regularly helped her get in tune with herself.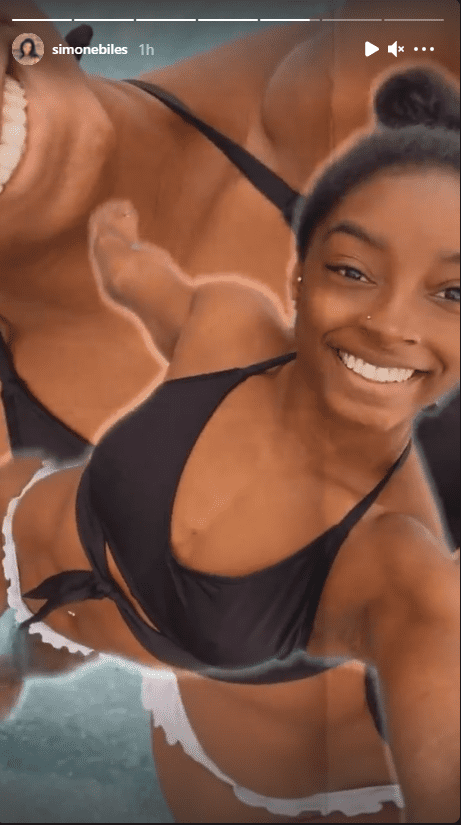 Simone Biles flaunts her abs in a black and white bikini. | Photo: Instagram/Simonebiles
Besides staking her claim at the Championships with her impressive win, Biles also did it in style with her G.O.A.T.-branded collection of leotards to prove her class.
After her outstanding victory at the US Gymnastics Championships, Owens congratulated his girlfriend by posting a sweet shoutout to her on Instagram.
The proud boyfriend shared a picture of him and Biles. In the post's caption, he revealed it was an amazing experience for him to watch her compete in person.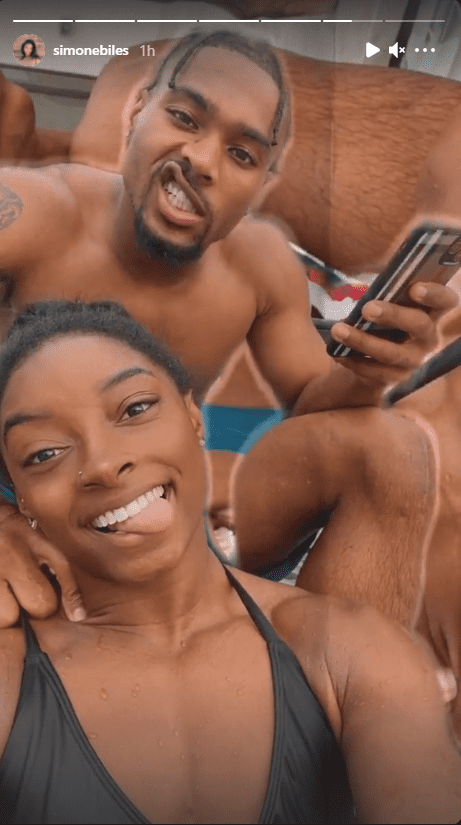 Simone Biles makes a funny face with her boyfriend Owens while wearing a black bikini. | Photo: Instagram/Simonebiles
Owens said Biles did not disappoint and expressed his pride in her achievement. He reminded her of the Olympic trials coming up soon and promised to be there. He also expressed love for her.
Biles is undoubtedly set for the Olympic trials, which begin on June 24. The sports diva has enjoyed success in gymnastics by making self-care an essential part of her routine.
She recently revealed seeing her psychologist regularly helped her get in tune with herself and made her more comfortable and less anxious.
By making self-care a priority, Biles has ensured she is a successful gymnast, and no one can bet against her going on to light up the Olympic Games in Tokyo.
Please fill in your e-mail so we can share with you our top stories!