Jeannie Mai Flaunts Long & Slender Legs While Lounging by the Pool in Skimpy Shorts & White Top
Talk show host and fashion chameleon Jeannie Mai stunned in skimpy shorts and a white top as she displayed her long legs while soaking up the sun by the pool.
"The Real" host Jeannie Mai flaunted her slender legs while lounging by the pool. The 42-year-old beauty shared a short video clip of herself giving off summer vibes.
The video showed her lying on a comfortable lounge chair next to a stunning pool while sipping a drink from a can and reading a book. She wore skimpy denim shorts and a white top.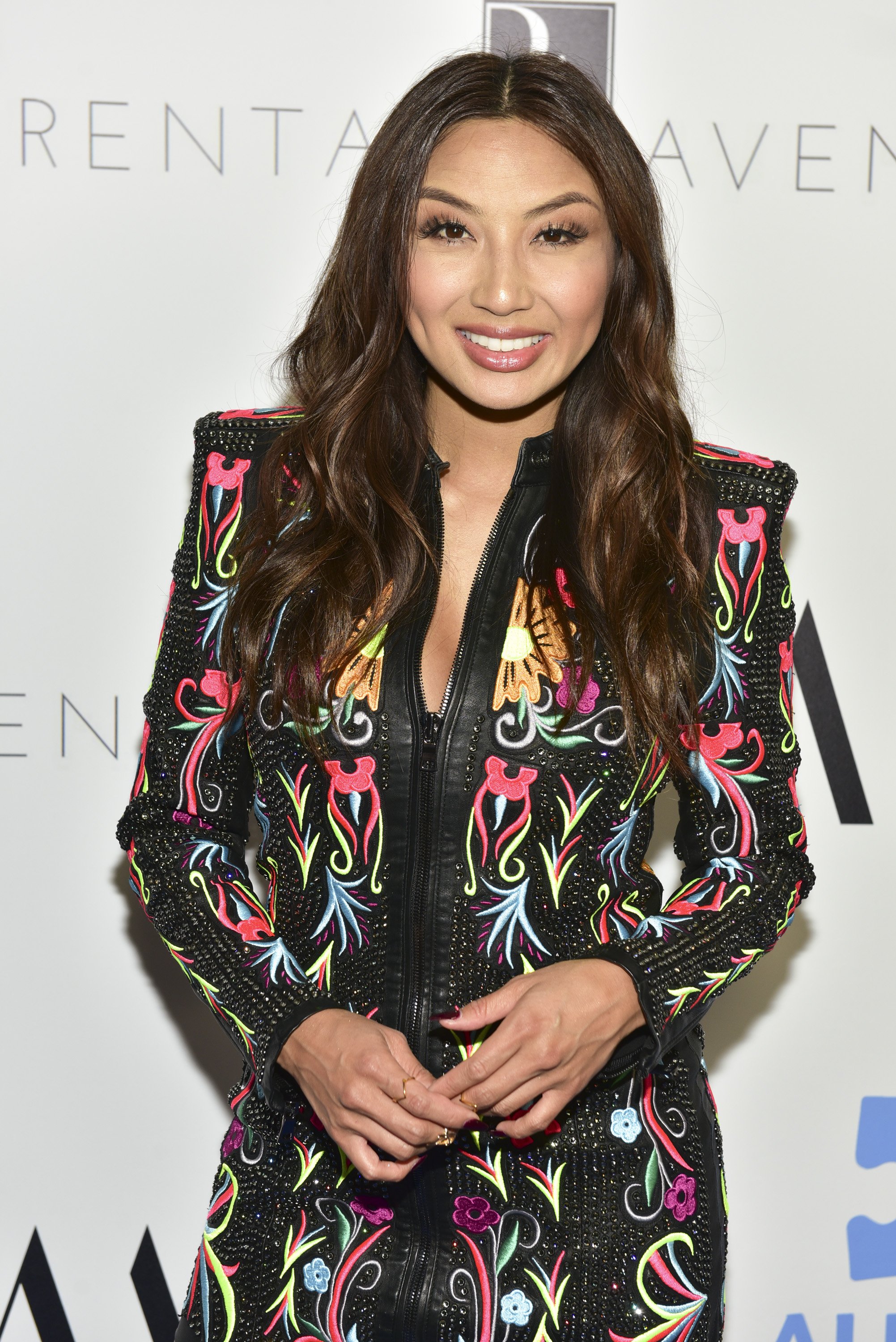 The renowned TV personality looked chic while wearing stylish sunglasses and letting her wavy hair fall down her back. She promoted her drink's brand in her caption.
Her clip was viewed more than 211,000 times in just three days, with countless fans flocking to her post's comments section to shower her with praises. One fan gushed:
"She's living her best life. 🤣️"
True enough, the clip showed Mai's happy disposition and contentment in life. She appeared to be taking time off work to enjoy moments of serenity in a place surrounded by trees.
While some followers asked for details about the drink she was endorsing, many speechless fans simply commented with fire and red-heart emojis to convey their love and admiration for the dazzling talk show host.
She recently expressed she was proud to adopt his last name.
Self-care is something that Mai and her husband, rapper Jeezy, take seriously. The power couple exchanged wedding vows at their home in Atlanta on March 27.
Mai shared about how she and Jeezy support each other and revealed her self-care practices. The host has taken her health more seriously since she was diagnosed with epiglottitis in November 2020.
Her condition led to her abrupt exit from "Dancing With the Stars." She also lost significant weight and became frail because she could not eat solid foods for about two months.
It took a while before Mai felt like herself again, but the acclaimed TV host steadily gained back her health with proper diet and a workout routine.
She worked on gaining back weight after going through surgery to treat her throat condition, saying she was not proud of how she looked. Besides feeling weak, she felt she was unable to do anything.
While she focused on gaining weight, Mai could not help but continue to feel bitter about her premature exit from the hit show "Dancing With the Stars."
While she may have lingering disappointment over her stint on the show, she is enjoying life with her husband, a known songwriter. She recently expressed that she was proud to adopt his last name.
She described her husband as a "beautiful human being," and said that his last name represents a man who has overcome several obstacles to get to where he is today.