Tamera Mowry's Daughter Ariah Wants to Be in a Movie & Is Already Practicing Her Acting Skills
Tamera Mowry's daughter, Ariah Taleah Housley, has expressed interest in becoming an actress and shown that she can shine brighter than her famous mom.
Actress and TV host Tamera Mowry seems ready to retire from the entertainment industry. She recently posted on Instagram a video of her daughter, Ariah Talea Housley, demonstrating her acting skills. 
Ariah, 5, appeared sweet and shy as Mowry filmed her at the corner of the bed. The "Twitches" actress and doting mother asked her little girl to act out different emotions.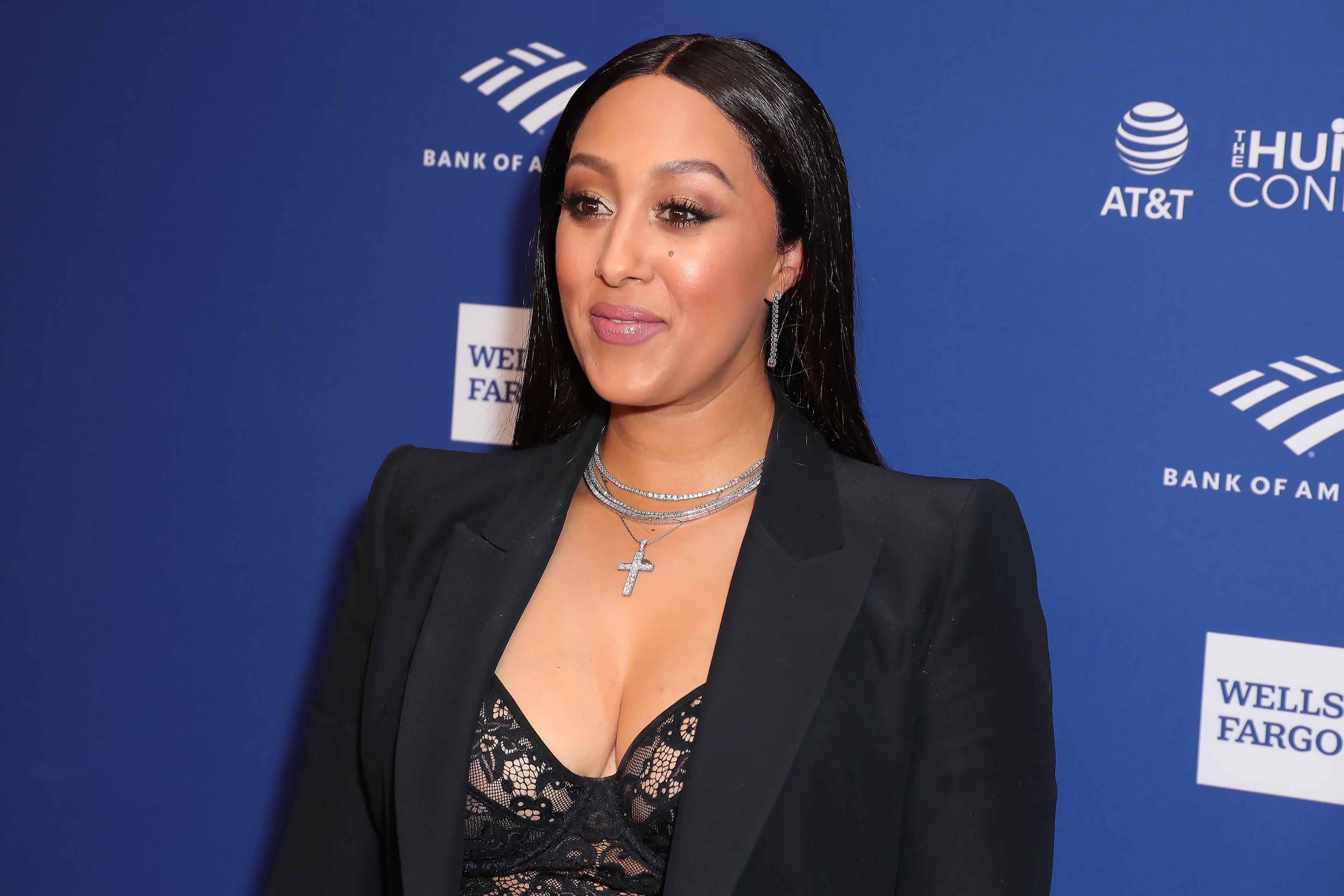 Mowry, who shares Ariah with her husband Adam Housley, told her daughter to act happy, sad, mad, and shocked. With a little giggle in between acting, the charming girl nailed it.
The proud mother was extremely impressed with her daughter's acting. She noted that Ariah seems ready to take off in the big world of show business. She wrote:
"She kept saying, 'Mommy I want to be in a movie with you' and so we have been 'practicing our acting.'" 
Ariah's acting video amassed 696,251 views, with over 3,000 comments from fans admiring her cuteness and talent. Besides fans, lifestyle expert Martha Stewart was left in awe, exclaiming, "Beauty girl!!!!"
The little girl's mini audition with Mowry comes after the latter revealed that her daughter wanted to act. It wasn't just Ariah who is interested; her 8-year-old brother Aden also desires the same career.
Mowry was not only an influential young actress from the classic series, but she was also a successful TV host.
Aden and Ariah's interest in acting began after watching Mowry's hit sitcom "Sister, Sister," in which their 42-year-old mom starred alongside their aunt, Tia Mowry-Hardrict.
The classic series was a hit show in the late '90s. Mowry recently reflected how timeless and influential the TV show has become since today's young generation also appreciates the series.
Mowry was not only an influential young actress from the classic series, but she is also a successful TV host. She previously hosted the Emmy Award-winning talk show "The Real."
She hosted alongside Adrienne Bailon, Jeannie Mai, and Loni Love. Sadly, she left the show in July 2020 after seven years of working in the program. 
During her emotional reunion with her co-stars several months ago, Mowry said she knew it was time for her to leave the show for other creative pursuits. She felt she needed to return to acting, her first love.
Mowry, who appeared in the movie "Christmas Comes Twice," expressed gratitude to her co-hosts and promised she would visit the ladies on the set soon.