Princess Diana's Niece Lady Eliza Spencer Turns up the Heat with a Topless Beach Snap
Lady Eliza Spencer recently shared a snapshot while on vacation, enjoying the sunny weather during her French holiday on Wednesday, June 16, being her happy self. 
Princess Diana's niece Lady Eliza Spencer turned up the heat with a topless beach snap on her Instagram account, adding a sun with face emoji and captioned her post:
"Happiest by the sea."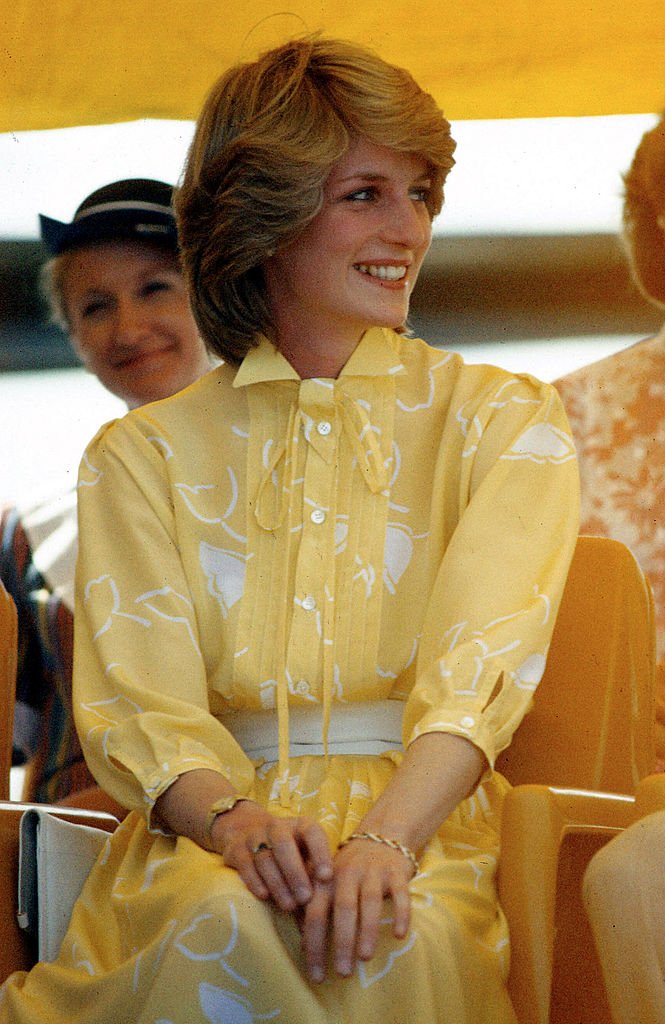 The image shows the 28-year-old posing from her lounger with her backside turned to the sun wearing a white floral bikini while sharing a subtle smile.
The English native's followers also fell in love with her photograph and took to the comments section saying sweet nothings to her.
"Most beautiful picture," her older sister Kitty Spencer commented. Lady Eliza's boyfriend, Channing Millerd, also left a heartfelt message for her.
"Absolutely gorgeous, my angel. Love doing life with you," he wrote while adding a heart emoji. She impressed almost everyone else as they commented with fire and heart-eyes emojis.
Lady Eliza is one of the daughters of Earl Spencer and has recently begun sharing more of her life on social media. The three sisters also have a brother, Louis Spencer, Viscount Althorp.
Both Eliza and Amelia (her twin) have lived their lives privately for quite a while. They were featured on the cover of Tatler magazine in January.
The siblings spoke about their aunt, the late Princess Diana's legacy within the family. Lady Eliza explained they had no idea the impact she had on the world until they were older.
"We always knew her as our aunt. Growing up in South Africa, I really had a minimal idea of how significant she was in the world until I was much older," said Eliza.
She added the royal was "incredibly warm, maternal, loving. She always made an effort to connect with us as children and had a talent for reading children's hearts."
Lady Eliza and Lady Amelia were only five years old when their aunt tragically died. They relocated to South Africa at the age of three in 1995.
Their father initiated the move to keep them away from all the media attention that haunted the Princess of Wales, who was killed two years later in a car crash.
The twins are fluent in all things SA and know the best places to go as they went to university there and even met their respective partners there. The pair shared they planned on returning to England before the pandemic struck.
Their brother Louis, 27, is the youngest child and only son of Princess Diana's brother Charles Spencer, 9th Earl Spencer, and his first wife, Victoria Aitken.
The aristocrat is tall like his cousins Prince William and Prince Harry. He was raised by his mother also in SA, where he attended Cape Town's most expensive private school before returning to the UK to study at Edinburgh University. Louis aspires to be an actor.