Kate Middleton Pays Tribute to Her Kids with a $1,500 Gold Pendant Featuring a Diamond Stud
Kate Middleton's recent public appearance was to announce a new project, and it came with a style choice that proved memorable.
Kate Middleton has been up and about since the beginning of the year as she keeps doing rounds for her royal duties. In her latest appearance, Middleton announced a new project.
The Duchess of Cambridge looked radiant and classy as expected in a Ralph Lauren cotton-blend T-shirt priced at $83. The mom-of-three had her honey-brown hair down her shoulder.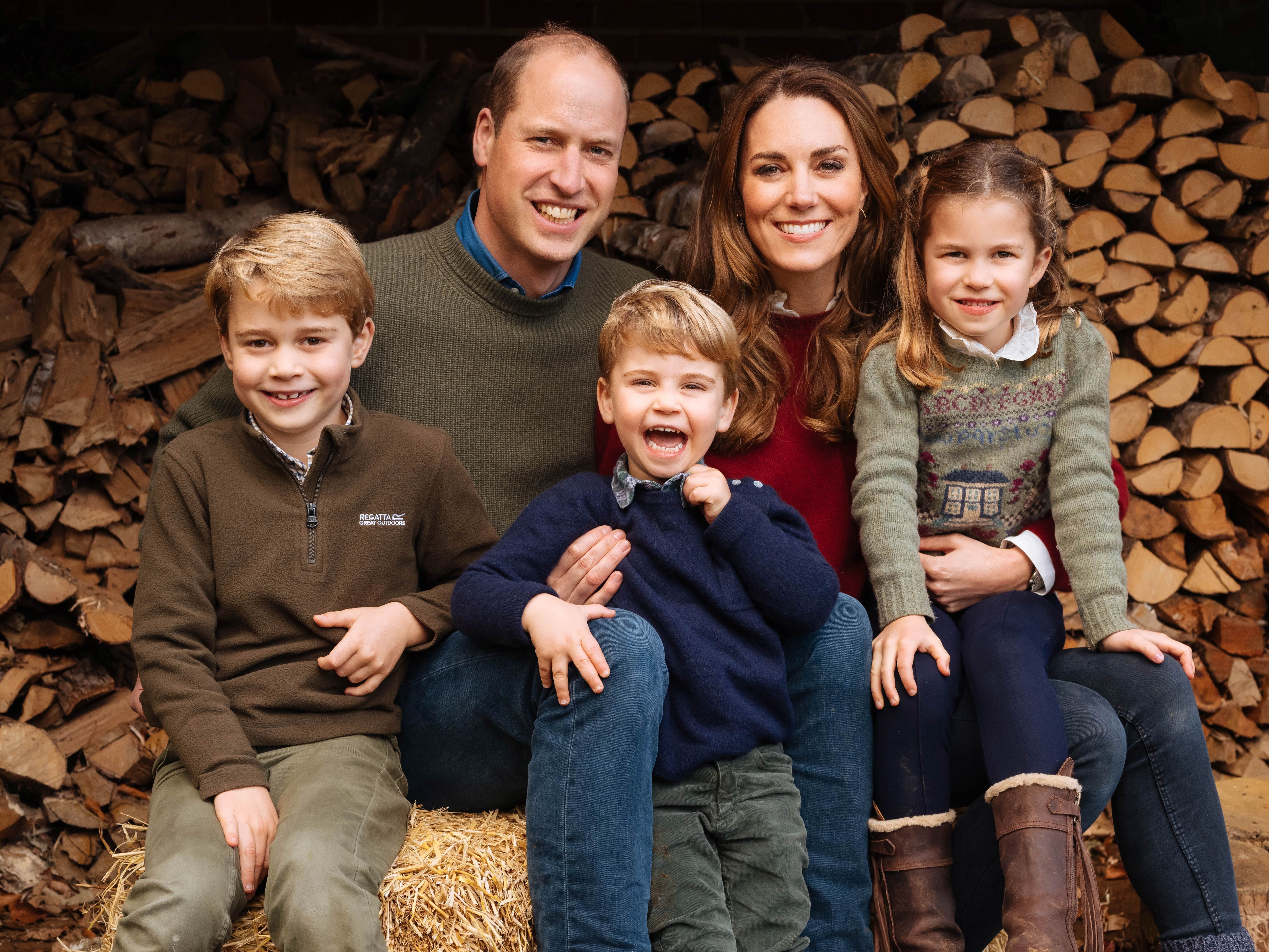 The tresses were styled in Middleton's signature wavy and semi-coiffed style. She rocked minimal makeup with little blush details on her cheekbones, and her look stood out with a pair of tiny hoop earrings. 
The jewelry piece included gold and detachable pearl details by British designer Freya Rose. Middleton's spectacular jewelry choice had a necklace that paid tribute to her kids. 
The item had the kid's initials "GLC" engraved on it. The piece, which cost $1,500, was made by jeweler Daniella Draper and gifted to Middleton by her spouse, Prince William. 
During her public address, Middleton talked about the launch of her Royal Foundation Center for Early Childhood. The aim is to help gear the awareness on the importance of developing early years. 
She has also stepped out rocking a necklace gifted to the Queen by the Nizam of Hyderabad. 
Today I'm proud to be launching The Royal Foundation Centre for Early Childhood — let's embrace this golden opportunity to create a happier, more mentally healthy and more nurturing society.https://t.co/KKE6QfX99c pic.twitter.com/CWFogp9NZ3

— The Duke and Duchess of Cambridge (@KensingtonRoyal) June 18, 2021
The Duchess, who has always been passionate about kids' early years, has shared that the first few years shaped how individuals could manage emotions, impulses, and care. 
During the launch of her initiative, the public figure's glam choice is one of the several times she paid tribute to her beloved children, Prince George, Princess Charlotte, and Prince Louis. 
In May, the 39-year-old and her spouse were on royal assignments in Scotland. During their final day of engagements, Middleton appeared in a knitted Ralph Lauren sweatshirt and black pants. 
She opted for sparse jewelry, but her yellow gold necklace caught much attention. The choker-style necklace was adorned with three tiny letters of her kid's names. 
When Middleton is not paying tribute to her mini-mes, she rocks statement-making jewelry that accentuates her fashion choices. Some of these pieces are either borrowed or inherited from the royal collection.
These include Princess Diana's Sapphire engagement ring, passed down to Middleton during her engagement in 2010. She has also stepped out rocking a necklace gifted to the Queen by the Nizam of Hyderabad.