Prince William 'Threw Harry Out' after 'Fierce and Bitter' Showdown over Meghan's Bullying Claims
Royal biographer Robert Lacey claims Prince William, Duke of Cambridge, split his household from Prince Harry, Duke of Sussex, after Meghan Markle's bullying allegations.
Prince William reportedly threw Prince Harry out after a heated argument with his sibling over Meghan Markle's bullying accusations, Robert Lacey claimed.
The author of "Battle of Brothers" opened up about the allegations labeled against the Duchess of Sussex. In an extract from his book featured in The Times, he said it led to a "bitter row" between the royal siblings who were once inseparable.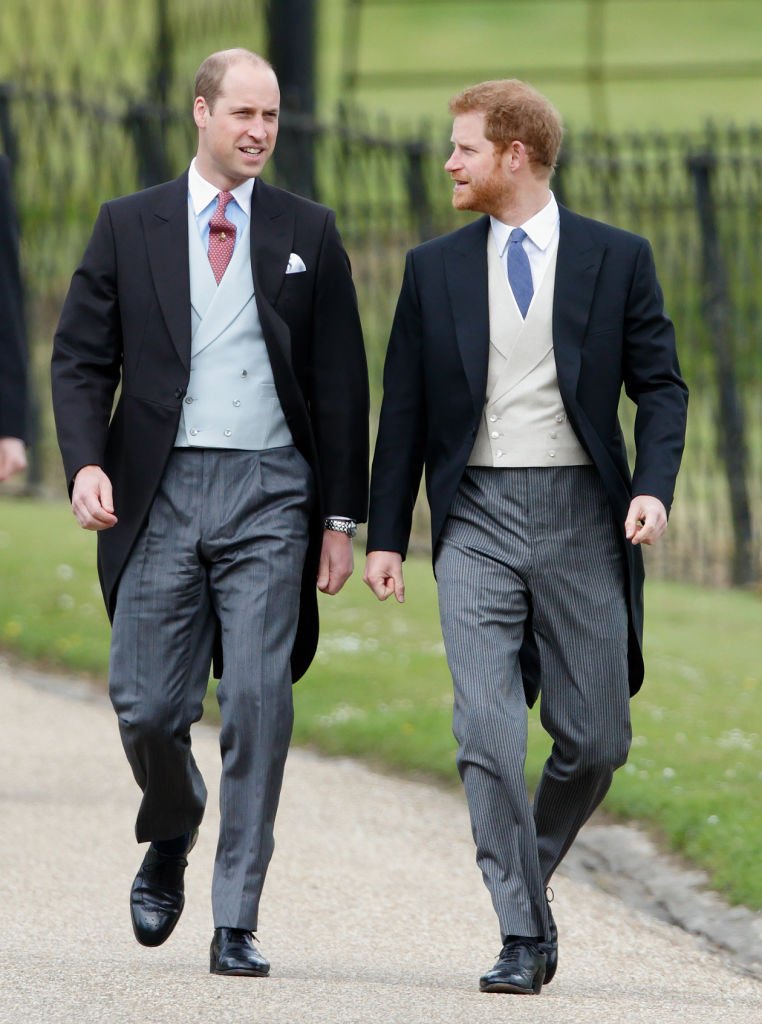 When the Sussexes embarked on their Australian tour back in October 2018, Prince Harry and Prince William were not on speaking terms. 
The trouble centered around Markle's stringent treatment and alleged bullying of her staff. The joint communications secretary Jason Knauf was the PR man for the team and spoke on their behalf. 
He was alerted about the accusations and became concerned about the numerous stories of mistreatment being brought to his attention. So he emailed Prince William's private secretary Simon Case and told him Markle bullied two PAs out of the household.
In 2017, a senior aide spoke to the couple about their treatment to the staff, whereas one Kensington Palace courtier described the Sussex household as a "toxic environment."
When Prince William had been informed about the dossier compiled by Knauf regarding Markle's behavior, he was concerned and had to communicate with his brother in person.
The conversation turned out for the worst and left both princes unhappy. Then, the Duke of Cambridge took the drastic step of splitting their households.
The rift between them intensified when they both released separate statements following the death of their grandfather Prince Philip two months ago. However, royal experts concluded that the animosity among them is worse than they believed.
The Duke of Edinburgh died on April 9, at age 99, in Windsor Castle. Royal experts further divulged the issuing of separate statements indicated a growing division between them.
According to Cosmopolitan, royal expert Katie Nicholl disclosed the feud started back in 2018. The princes had a falling-out on Christmas 2018 when Prince Harry told his older brother he was not doing enough to include his wife in the Royal Family.
Nicholl said the fallout was only resolved when their father stepped in and asked his eldest son to make an effort. Afterward, the Cambridges invited Markle to spend Christmas with them. However, the royal feud continued over the years until today.
While the royal feud between the two has ended up in public scrutiny, some celebrity rivalries have ended up in court, while others resulted in physical fights.
Kim and Kourtney Kardashian had an infamous fight on their family reality show, "Keeping Up With The Kardashians." The siblings got into a physical altercation while cameras were rolling.