Eddie Murphy's Curly-Haired Daughter Bella Flaunts Flat Stomach in a Cream Croptop & Plaid Pants
Out of Eddie Murphy's ten children, Bella Murphy is making some big moves. She made her first film debut in "Coming 2 America" and isn't letting her Instagram followers down either, posting fashion-filled snaps. 
Eddie Murphy's curly-haired daughter Bella Murphy took to Instagram to share a selfie. The up-and-coming actress showed off her flat stomach while sporting a cream crop-top and plaid pants. 
The Instagram post consisted of a variety of pictures and videos. This was of Bella at the "Elsewhere at the Madcap Motel," an attraction focused on interactive surreal exploration.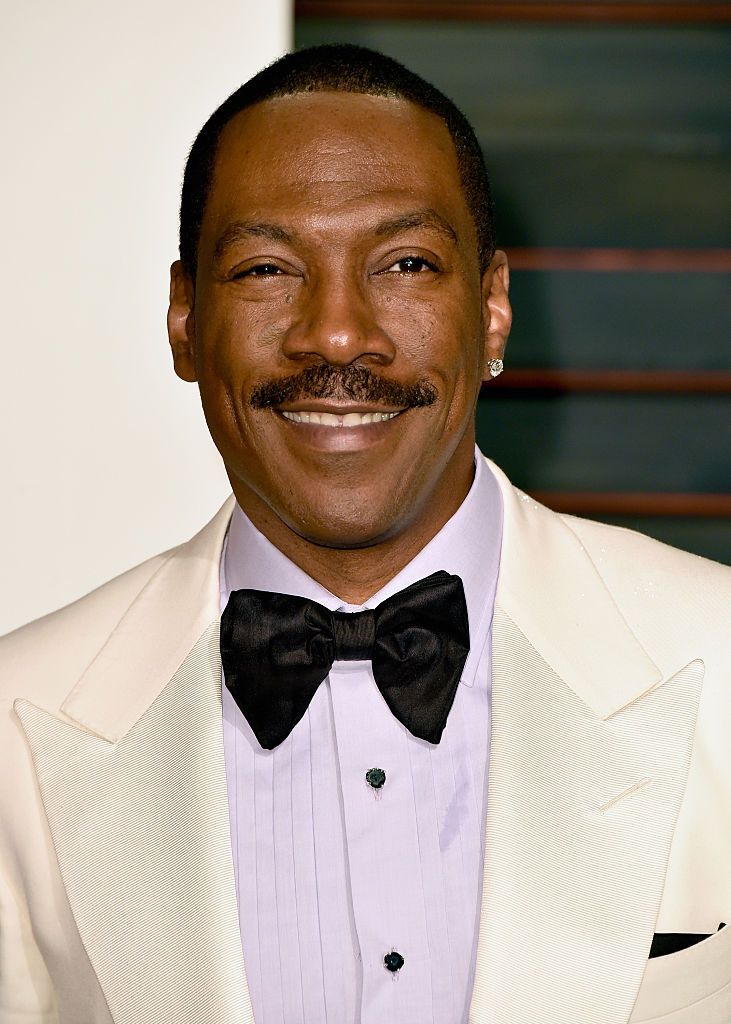 In one of the pictures, she sits on an overly large chair, her legs spread out straight and wide in a childish manner, which added to the absurdist theme. One fan commented: 
"Looove the madcap motel."
In one of the videos, the camera appeared to zoom in and out as Bella turned around in a dark room. There was some light filtering through which she elegantly captured by lifting her arms. 
One of the shots consisted of a selfie. Her cream crop top fell above her waist, with her black and white plaid pants falling right on her hips. 
The 19-year-old [Bella] gushed that she would linger around and stare at the "Titanic" star.  
She also sported a twinkling golden necklace that filled in the v-neckline of her top, which completed her minimalist tartan fashion look. Admirers left behind around 3000 likes in total.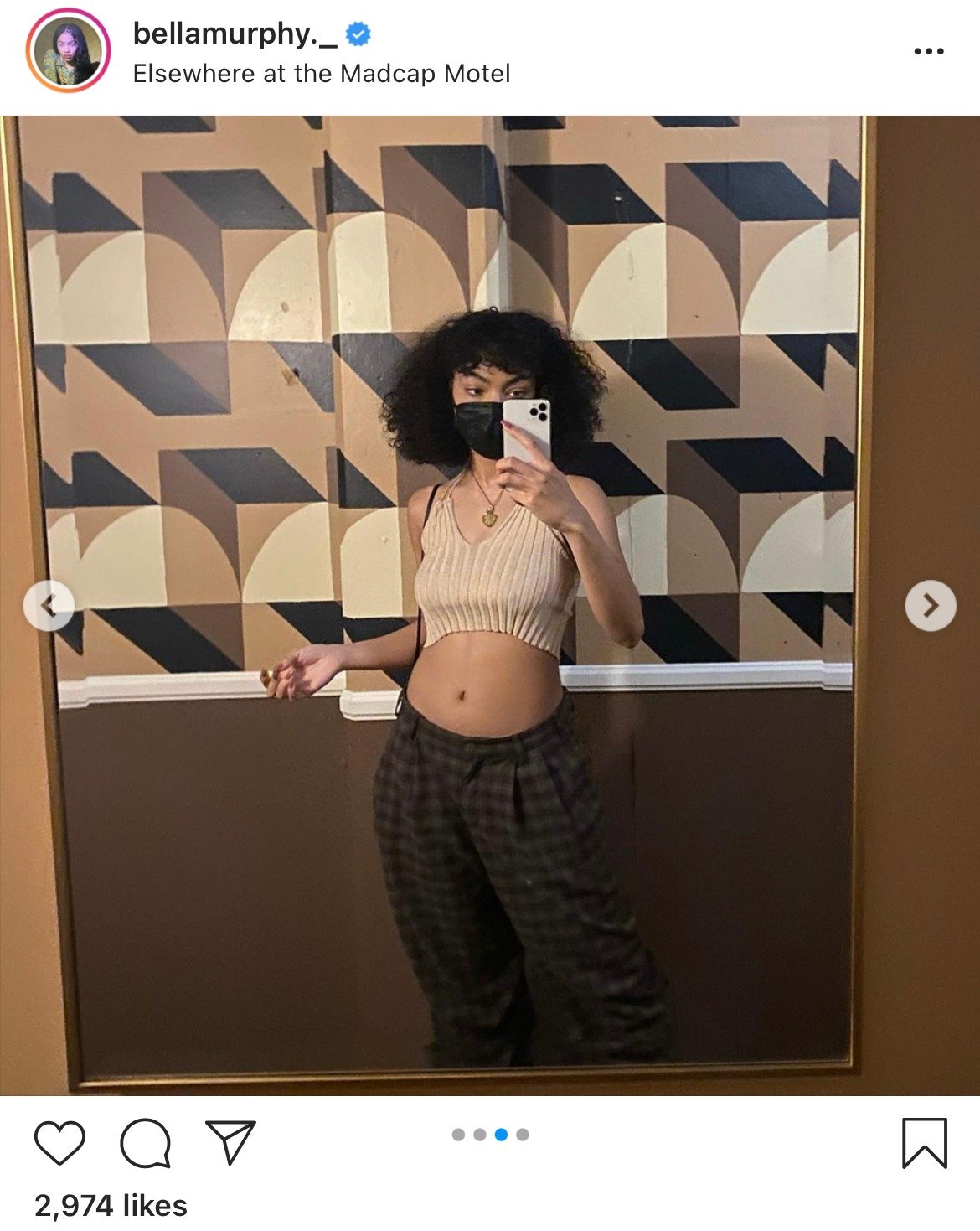 Bella's big film debut is "Coming 2 America." However, she received no special treatment as a child of her famed father and had to audition just like everybody else. 
The young actress has admitted she was worried about being treated differently due to her dad. But Eddie said there was no way he would pull strings to get her a part in the movie. 
Although Bella grew up in the land of the stars, that doesn't mean she doesn't get starstruck. Eddie has a habit of throwing high-profile parties, but one of his guests, Leonardo DiCaprio, knocked - or swept - the young woman off her feet. 
She spoke on "The Ellen Degeneres Show" about the shocking incident. The 19-year-old gushed that she would linger around and stare at the "Titanic" star. 
Bella has 9 other siblings, all of them ranging widely in age groups. Eddie's eldest son is Eric (31), followed by Christian (30).  He shares five of his children with ex-wife Nicole Mitchell including Bella herself. The others are Zola Ivy (21), Shayne Audra (26), Miles (28), and Bria (31).
He and Paige Butcher, who are currently engaged, share two kids: Max (2) and Izzy Oona (5). Finally, he shares his daughter Angel (14) with Melanie Brown.