Steve Harvey's Mini-Me and Grandson BJ Turns 5 & His Mom Karli Shares Pics from His Party
Steve Harvey's twin daughter Karli Harvey shared pictures from her son Ben "BJ" Raymond's fifth birthday. The cute tot posed with Batman. 
Steve Harvey is a proud father of seven children and multiple grandchildren. For a man with such a large family, celebrations will come up frequently. 
One such celebration occurred recently as Steve's grandson Ben "BJ" Harvey turned five, with his parents throwing him a spectacular birthday bash to celebrate his special day.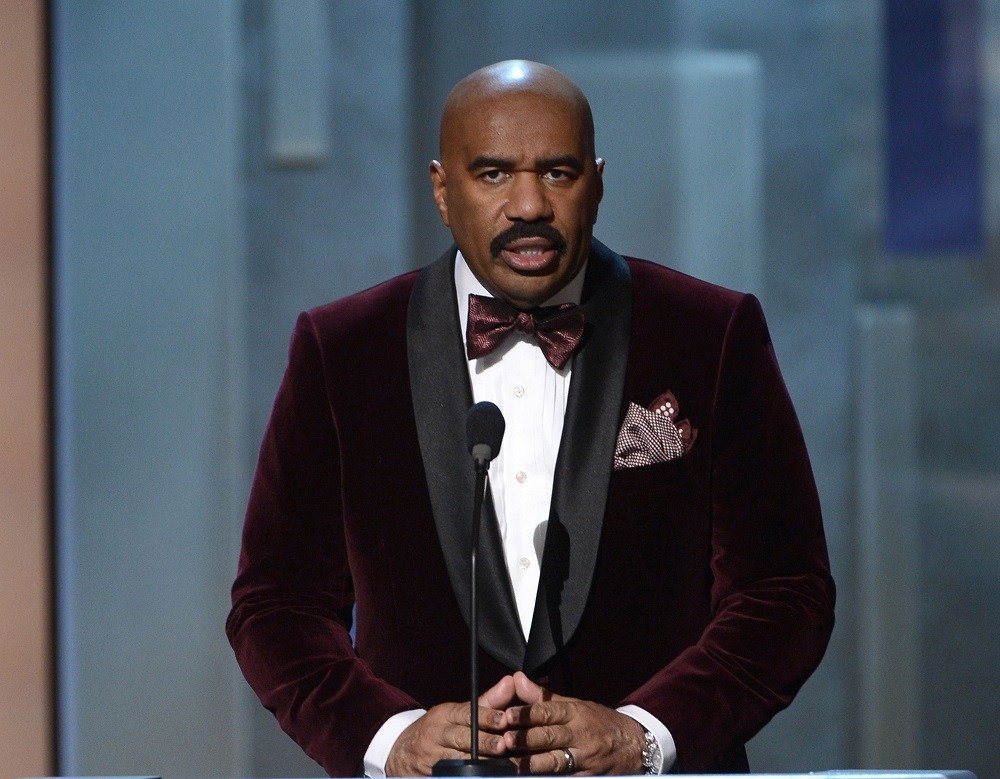 BJ's mom and Steve Harvey's twin daughter, Karli Harvey, shared pictures from her only son's birthday celebration on her Instagram Story, with a snap showing mother and son posing.
BJ flashed the widest and cutest smile as he posed next to his mom, who also smiled. The celebrant wore a sky blue patterned polo shirt while his mom wore a white shirt top which she accessorized with hoop earrings. 
Another snapshot showed BJ sitting at a table next to his favorite superhero, Batman. The five-year-old looked hard at work with Batman lending a helping hand. 
Karli also shared a short clip showing BJ as he blew off his gray giant two-tiered birthday cake, which featured the heads of the Ninja Turtles. She watched proudly behind him as he did. 
He joked that he was boycotting his grandkids because he does not want them to call him "poppa."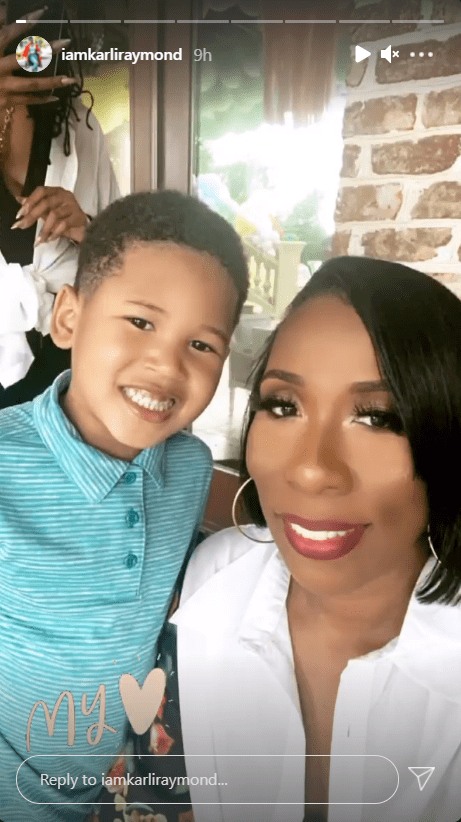 Since getting pregnant with BJ, who she shares with her husband Ben Raymond, Karli has kept her fans abreast with her adorable son's development. 
When she was pregnant with the cute boy, she gave an inside look into her then-unborn son's blinged-out nursery. BJ has since grown up into an adorable boy, as observed in his birthday bash pictures.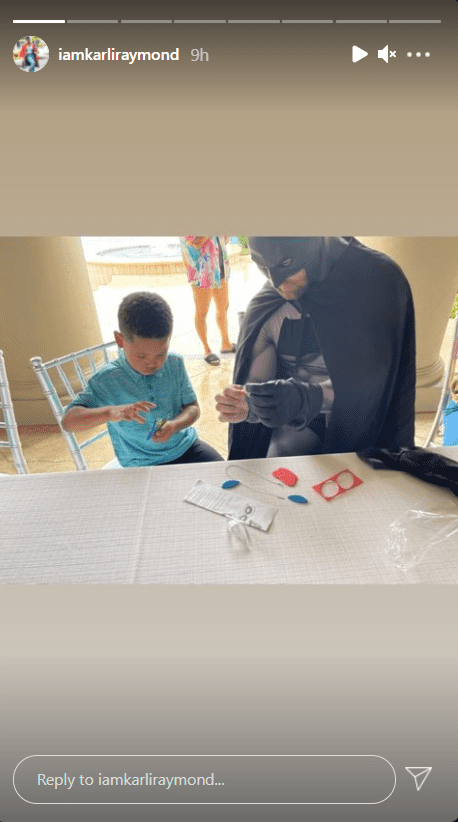 Steve loves spending time with BJ and his other grandkids. In May 2020, the famous comedian and television personality shared a video showing BJ wearing his shoes and walking away from him. 
BJ made noise with the oversized shoes while walking and loved the sound it made so much that he ignored his granddad's calls. Steve captioned the video:
"Hanging out with my grandson BJ. He won't walk on the rug, not enough noise 😂."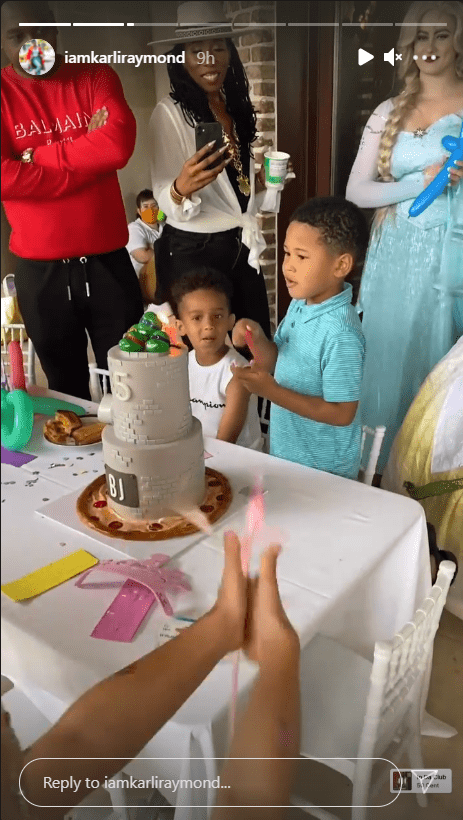 In January 2020, Steve also shared a video that showed him giving his grandson Ezra a bath and talking to him while he did. The video got so much love from the "Family Feud" host's fans. 
During a question and answer segment on "Family Feud," Steve answered a question from a fan, who asked him what he would like his grandkids to call him.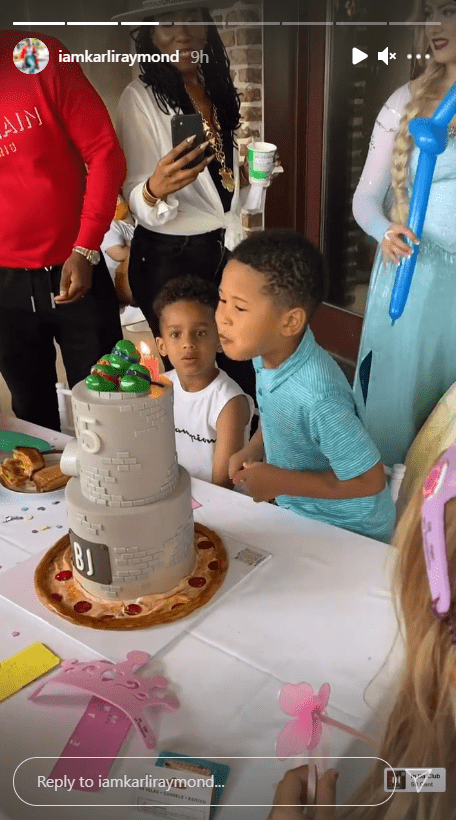 In his response, he joked that he was boycotting his grandkids because he does not want them to call him "poppa." He revealed he wants them to call him "Big Pimpin."
Whether his grandkids call him "Big Pimpin" or not, there is no denying that every moment Steve shares with his grandkids is special and memorable.