Steve Harvey's Twin Daughter Karli Turns Heads in Cleavage-Baring Dress Posing with Her Husband
Karli Harvey and her husband Ben Raymond enjoyed a special night out with friends, and she looked the part as she dazzled in a colorful two-piece dress. 
Married couples do many things to keep the flames of their relationship burning. One of these activities is going out on date nights or hanging out with friends. 
Steve Harvey's daughter Karli Harvey and her husband Ben Raymond understand the benefits of such bonding activities and indulge in them.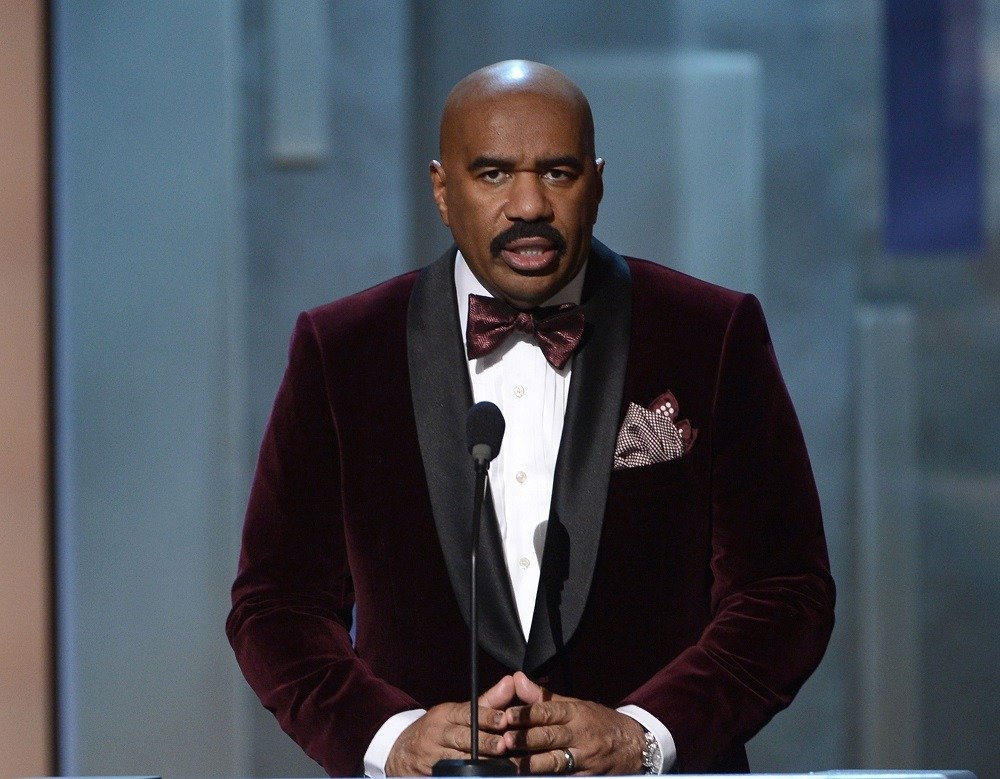 The beautiful couple recently went out for a joint dinner date with their friends, the Grangers, and Karli shared pictures of their precious moments with fans on her Instagram Story. 
One of the snapshots she shared showed her posing with her husband who wore a blue short-sleeved buttoned shirt which he paired with white pants and sneakers. 
Karli looked gorgeous in her outfit, a two-piece dress that revealed her cleavage. The skirt of her dress reached just above her knees, showing off her lovely legs. She also carried a white bag. 
The second photo she shared showed her and Ben posing with their friends and the Grangers, who also looked lovely in their outfits. 
Karli's famous father knows a thing or two about marriages.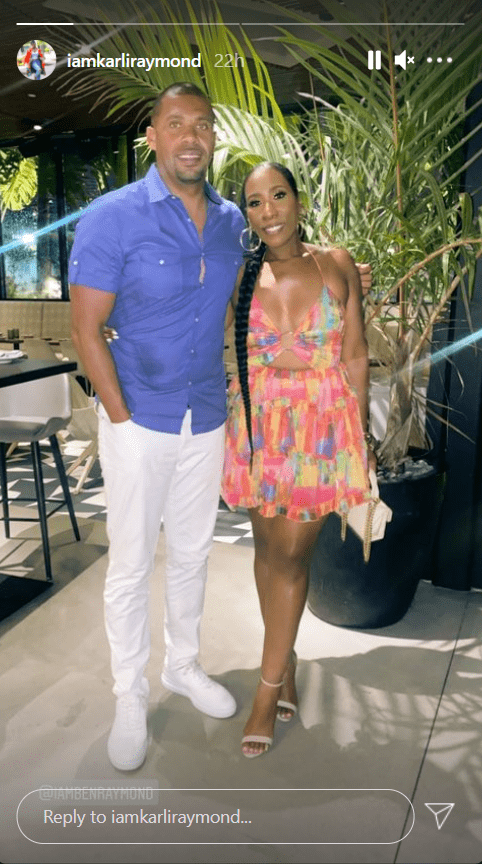 Karli and Ben have been married since September 2015 and share a son, Benjamin II, who they welcomed in June 2016. Benjamin II arrived when his parents were still settling into married life. 
Hence, they had to incorporate a nursery into their then two-bedroom floor plan. They did just that with some professional help. The outcome was a beautiful blinged-out nursery which Karli showed off to People.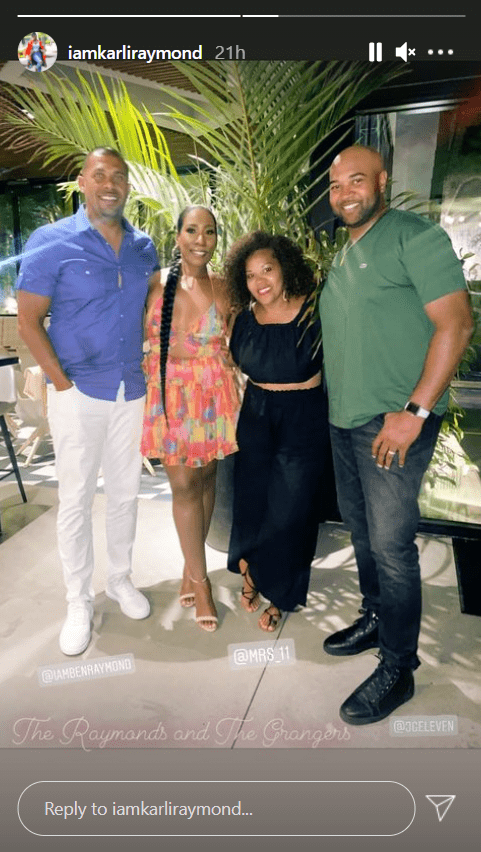 Karli's famous father knows a thing or two about marriages, having been married three times in his lifetime. Hence, when she and Ben celebrated their first wedding anniversary in September 2016, he wished her a happy anniversary. 
Steve shares Karli and her twin sister Brandi with his first wife, Marcia Harvey. The former couple also shares a son, Broderick Harvey Jr.
Steve also has a son named Wynton Harvey, who he shares with his second wife, Mary Shackelford. The television personality married his present wife, Marjorie Harvey, in 2007. 
Following their marriage, he adopted her three kids, Morgan and Lori Harvey, and son Jason Harvey. Steve is a proud father of all his kids and has so much love to give his big blended family.