Daily Joke: Two Wives Were Chatting in the Office
Today's #jokeoftheday is about two wives who were chatting in the office about their homes and husbands. However, their husbands had a different view about the subject matter.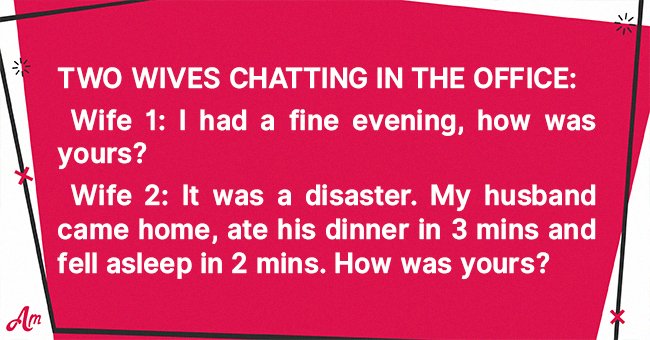 Two women resumed in the office in the morning and soon began chatting. The first woman asked the other how her evening events the second woman signed before narrating her experience. She said:
"It was a disaster. My husband came home, ate his dinner in 3 mins, and fell asleep in 2 mins. How was yours?"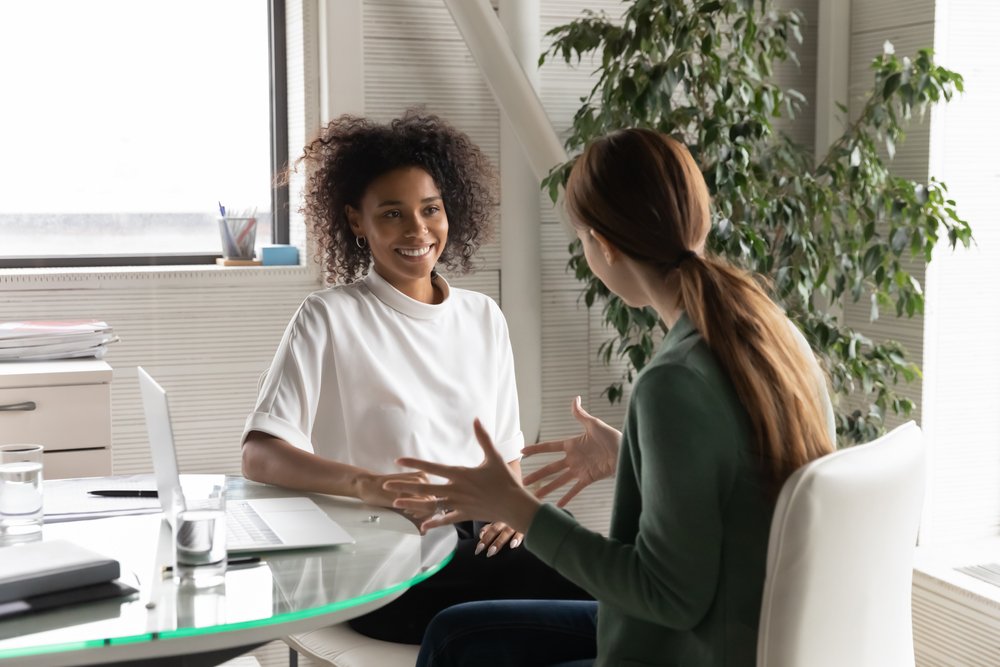 The second woman had a massive smile on her face. She bragged to her friend that she had the best night with her husband as he swept her off her feet. She happily recounted to her pal:
"My husband came home and took me out for a romantic dinner. After dinner, we walked for an hour. When we came home, he lit the candles around the house."
Simultaneously, the women's husbands, who happened to attend the same office, were having a discussion of their own. The first man asked about the other's evening, and he said that his evening was terrific.
The man, who was the husband to the first woman, explained that he got home on time to find dinner on the table, and after eating, he immediately fell asleep. For him, it was a fantastic night overall.
The other man, the husband of the second woman, didn't have a similar experience. With a troubled look on his face, he narrated to his friend how horribly the night went. In his words:
"It was horrible. I came home. There was no dinner. They cut the electricity because I forgot to pay the bill, so I took her out for dinner, which was so expensive."
He explained that he didn't have anything left after spending so much money at the dinner, so he couldn't hail a taxi. Hence, he decided that they should walk home, which took about an hour.
To make things worse, when he got home, he realized that he didn't pay for electricity, so it was a blackout everywhere. As a result, he had to light candles all over the house. For him, it was a terrible night.