Dwyane Wade's Trans Daughter Bathes in Pink Two-Piece Swimsuit in the Pool in New Photoshoot
Dwyane Wade's trans daughter Zaya stuns as she bathes wearing a pink two-piece swimsuit while posing in the pool in new snaps.
Dwyane Wade's transgender daughter Zaya, is overly confident to show off her cute looks. Of late, she has been sharing drop-dead gorgeous looks photographed indoors and outdoors.
Recently, Zaya, 14, shared a slideshow of photos that gave out some chic sexiness.The teenager posed in a dark water luxury house pool while rocking pink two-piece swimwear.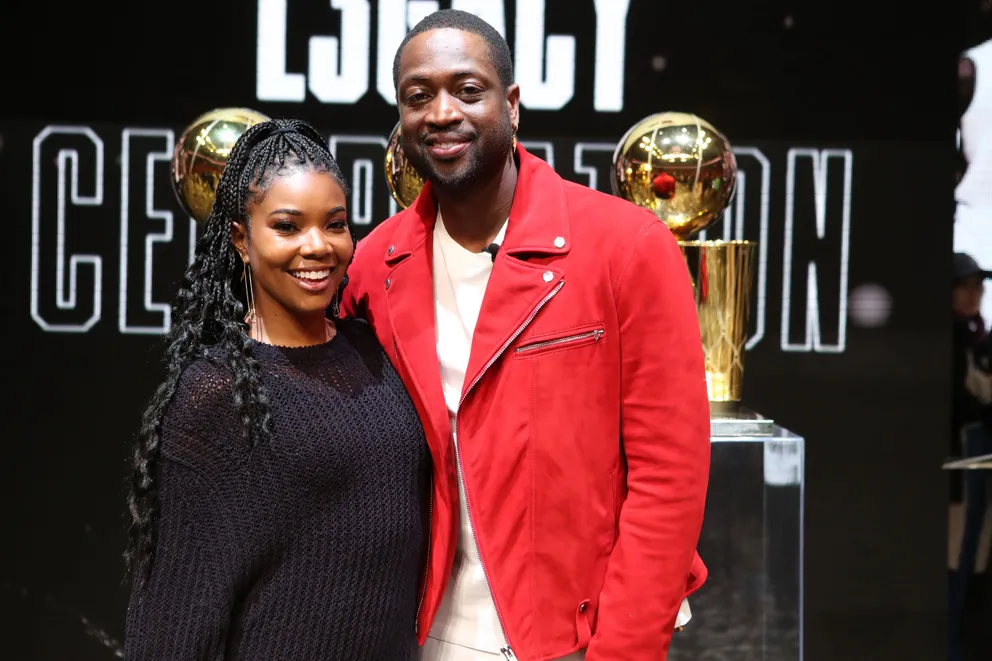 She flaunted a few vogue-worthy model poses by flipping and immersing her knotless braids in the water. She even posed with her young sister, Kaavia, Wade's only child with his wife, Gabrielle Union.
The tiny minion was focused on big sis in one of the snaps, and the girls looked admirably at each other in another. The accompanying caption read:
"@kaaviajames looking at me in the background is pure happiness fuel."
Fans could not help but agree that the photo revealed affection between the sisters, which for any family would fuel happiness.
They also recognized the stunning looks of the pool model, from her swimwear to her hairstyle. Kaavia, who had an animal print two-piece swimsuit on and unbraided hair, was equally worthy of being noticed.
With Zaya's decision to transcend, her dad and stepmom chose to support the teenager.
Zaya's fashion sense and styling game have been impossible to dismiss, especially since she turned 14. The youngster has been consistent in dishing out fabulous looks in luxury outfits.
A quick tour through her Instagram page shows Wade's mini-me proudly flaunting her physique in Gucci clothes and her new signature hairstyle — short knotless braids.
First, she debuted a burgundy hairstyle and has toned down the shade in recent snaps. For some time, the 14-year-old's confidence in her looks has been glaring for all to see.
At age 13, she modeled for her stepmom's hair care brand, Flawless by Gabrielle Union, where she marketed to self-worth and inspired fans to see their flaws less. 
Despite having a daughter of her own, brand owner and stepmom Union is still loving and shows great affection to her husband's child.
The duo is inseparable as they enjoy girls' time indoors and often pose in videos and photos, giving a glimpse of their team spirit and matching brand outfits and accessories. A few weeks ago, they rocked Prada-designed attires from head-to-toe in a shared post.
Even with Zaya's decision to transcend, her dad and stepmom chose to support the teenager. They have defended her choices in several interviews and posts. They also flaunt their unwavering support by celebrating her during special events like birthday celebrations.