Tyler Perry's Father's Day Post Garners Attention as Some Folks Are Stunned That He Has a Kid
Tyler Perry took to Instagram to extend Father's Day wishes to his fellow dads. The father-of-one accompanied the message with a tour of his son's former nursery.
Time flies! Hollywood legend Tyler Perry embarked on a walk down memory lane as he gave fans glimpses of his 6-year-old son's old nursery.
While giving the tour, the entertainment icon spoke in the background, reminiscing on how fast time seemed to fly. The camera went through the colorful wall, a basket filled with toys, a bedtime storybook resting on a desk, teddy bears of various sizes, and several stuffed animals.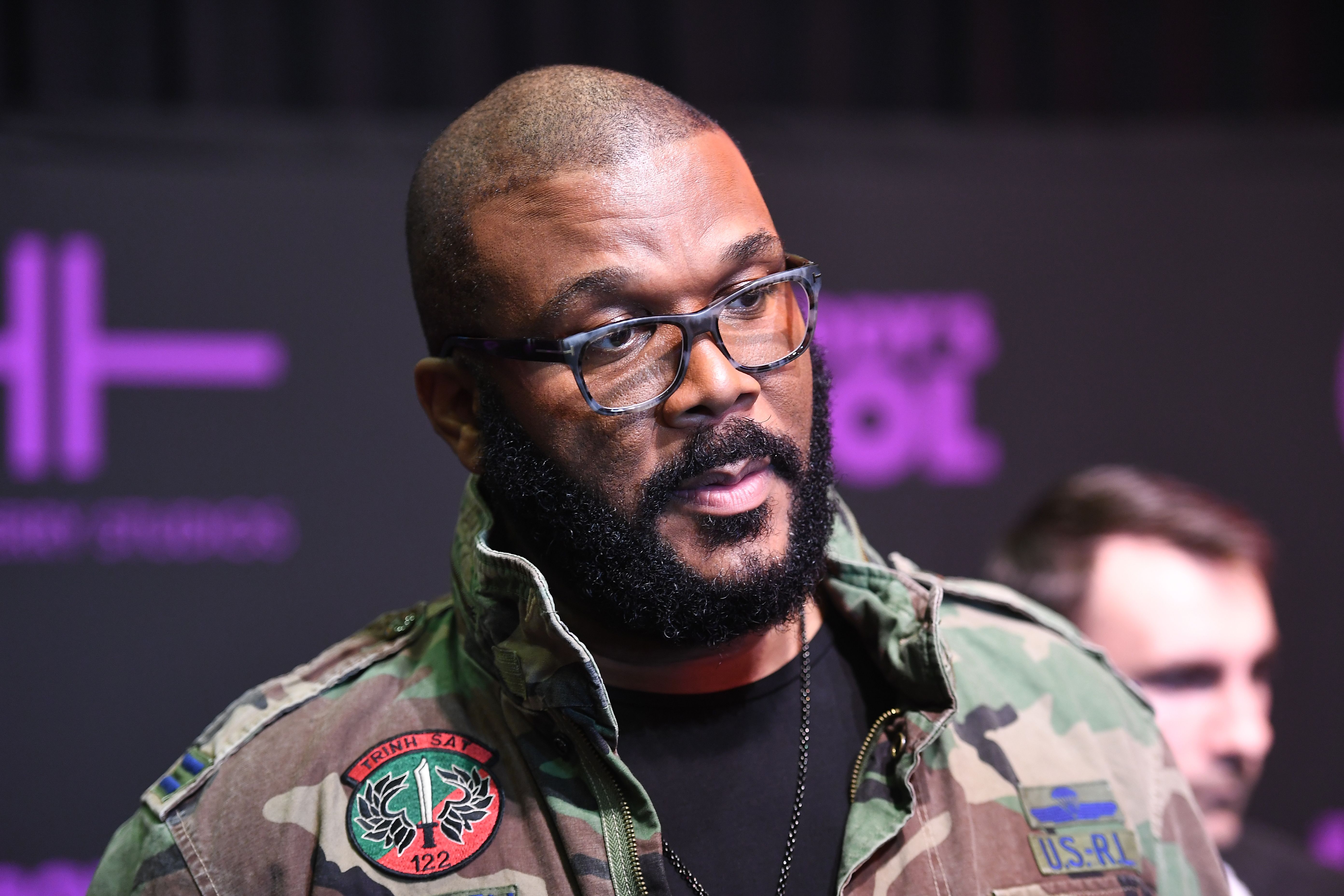 He also zoomed into the baby's crib positioned in the center of the room before directing the camera at the window and exit door.
Perry went on to divulge how he had been unable to pack the contents of the nursery years after his son outgrew them. He accompanied the clip with a message to a special set of dads, which read:
"To every dad who realizes that time is flying!!! Happy Father's Day."
Following the post, many fans wished Perry a happy Father's Day. However, some questioned the entertainment mogul's fatherhood status.
One fan seemed genuinely stunned over the idea and asked if the icon had kids for real. Another aimed the question directly at the producer in an attempt to verify if he was indeed a father.
Handling fatherhood as a single man would be no easy task for the star who admitted back in December that he was in a midlife crisis.

Although most fans may be in the dark about it, the 51-year-old has a son, Aman, with his former girlfriend, Gelila Bekele. The duo dated for over a decade before their split in 2020.
The filmmaker has been an amazing father to Aman so far, preparing him for life and the prejudices he could face as a Black man in America. He disclosed that it was his duty to prepare him for the harsh reality that awaits him in the real world. 

Perry previously gushed about his son's inquisitive nature, which admittedly drove him crazy sometimes. Yet, he found joy in answering those innocent questions and opening him up to some realities of life.
Handling fatherhood as a single man would be no easy task for the star who admitted back in December that he was in a midlife crisis. But he seems to have it all under control.
Earlier this month, Perry announced the return of his female alter ego, Madea, to the big screen in the twelfth movie from the franchise. The upcoming film titled "A Madea Homecoming" will premiere on Netflix sometime in 2022.
As an extraordinary businessman, a talented filmmaker, and an amazing father, Perry has a lot of invaluable tenets to pass down to his only son.