John Amos' Only Daughter Shows Her Spiritual Side Playing on Singing Bowls in an Orange Top 
Shannon Amos, the only daughter of "Good Times" actor John Amos, showed off her spiritual side as she played her singing bowls at an open space. Check out her peaceful vibe in a video.
Shannon Amos, a renowned producer in the entertainment industry, is taking her spirituality seriously. The daughter of veteran actor John Amos recently gave her fans a glimpse of her spiritual routine. 
The celebrity daughter recently posted on Instagram a video of herself with white singing bowls in front of her. Shannon wore a printed orange cover-up and a tank top with a plunging neckline.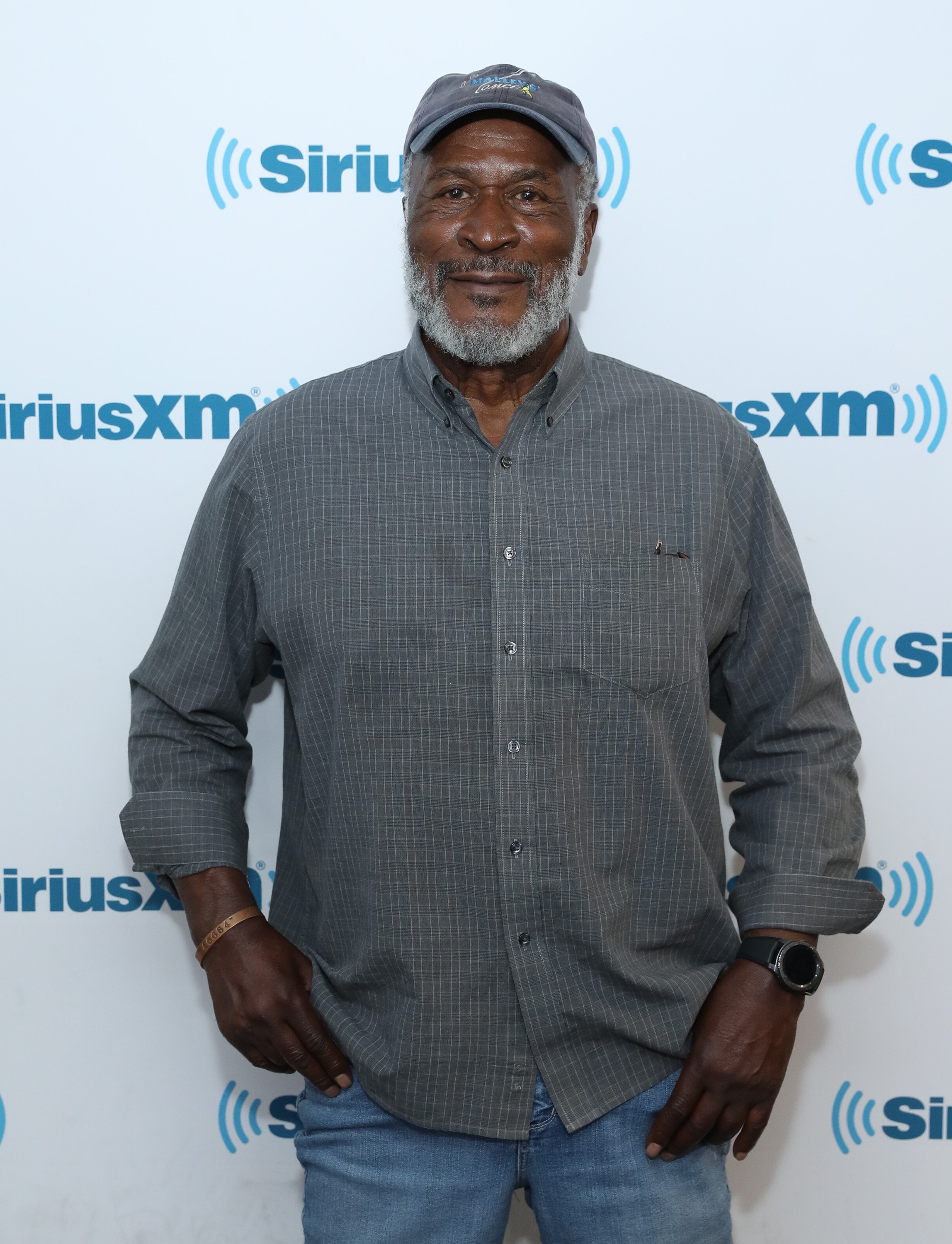 Shannon appeared serene as she sat on the ground with the vast sky as her backdrop. She swung a white stick around the bowl, which produced a heavenly sound. She wrote:
"Rise + Shine Bright Loves."
Along with the heavenly rings, birds chirped in the background. While Shannon was deeply engrossed in her spiritual exercise, she managed to look chic with her red headband and gold accessories.
Thousands of fans were mesmerized by Shannon's peaceful aura and her youthful beauty. Others admired the former digital content producer for blessing Instagram with her spiritual routine. 
"What a gentle and beautiful way to start the day," an appreciative fan noted. Another follower noted that using singing bowls while meditating is relaxing and peaceful. 
Shannon is more than just the daughter of the legendary "Roots" actor. She successfully rose through the ranks in Hollywood, starting as a production assistant and later becoming a TV producer.
John recently appeared in "Coming 2 America" where he starred alongside comedian Eddie Murphy.
Yet, the fast-paced entertainment industry and its demands seem to take a toll on her mental health. Shannon went on a soul-searching trip, exploring more than 42 countries alone. 
While on her cross-country journey, Shannon discovered her passion for the healing arts, wellness, and travel. Her passions led her to create a luxury wellness travel company called Sumanah.
Her new company focused on creating cultural experiences as well as promote self-care. The New Jersey native has also started her latest venture called Black Well + Good.
Although her new line of business keeps her away from her family, Shannon remains close to her loved ones, especially to John, the person who first introduced her to Hollywood.
John recently appeared in "Coming 2 America" where he starred alongside comedian Eddie Murphy. The movie was the second sequel of the classic film, "Coming to America."