Snoop Dogg's Daughter Cori Flaunts Her Enviable Curves in a Skimpy Purple Top & Skirt on Her 22nd Birthday
Snoop Dogg's daughter Cori recently quickened many pulses with a sultry picture she shared via one of her social media pages in honor of her 22nd birthday. 
Cori Broadus just turned 22, and she took to her Instagram page to share a recent shot of herself looking glammed up in purple-themed attire. 
In the picture, the aspiring singer stood outdoors on an unusual-looking stairwell. She posed with one leg on the next step, giving fans a good view of her thighs.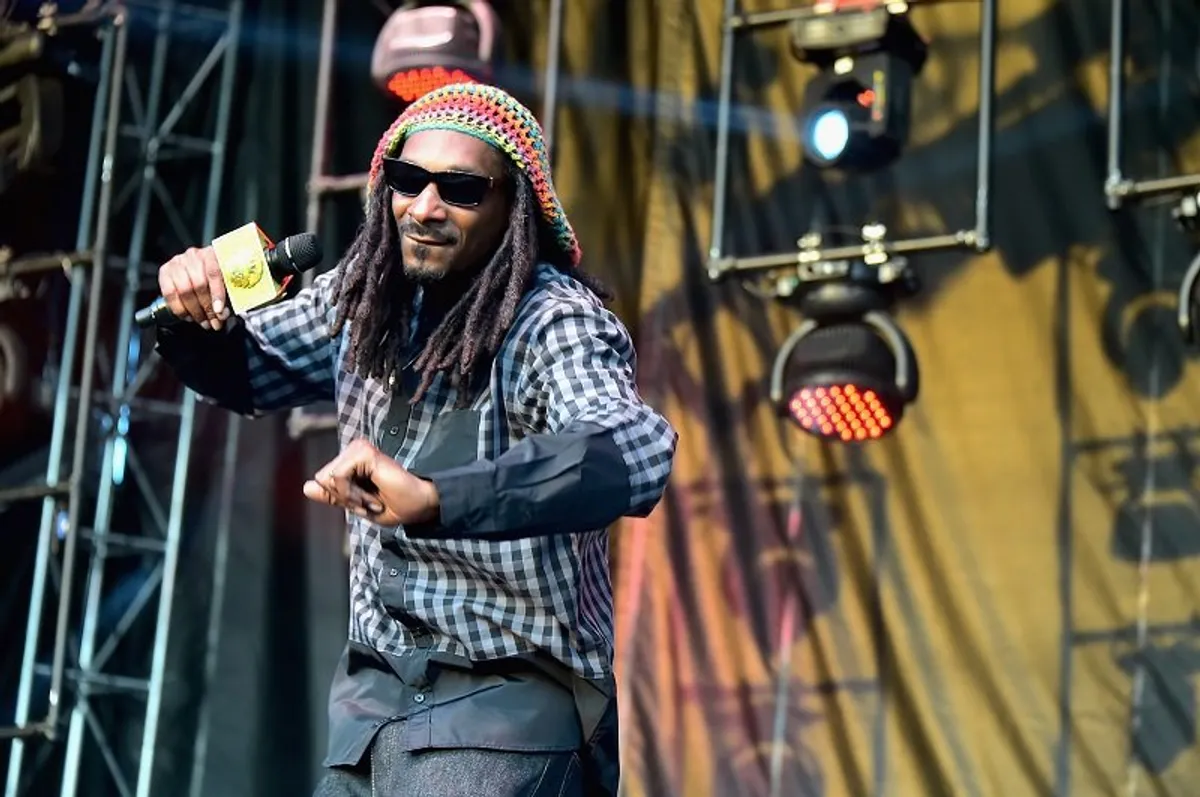 Her outfit consisted of a skimpy purple top that sported a strap that went around her neck. She coupled it with a white wraparound skirt, which was secured in a knot at her waist. 
A portion of her thick braids was tied up in a knot atop her head, while the other portion was left unbound to tease her shoulders. She completed the look with purple Crocs. 
She captioned the post, "22 on the 22nd," and used the hashtag #GoldenYear. In the comment section, her fans gushed over the sexy picture while wishing her a wonderful day. 
The rapper has admitted in the past that she was one of the reasons his marriage to her mother still stands. 
Many of them declared love for Cori while others who could not find suitable words to express themselves took to using emojis to convey their thoughts. 
The picture caught a lot of attention, but it is not the first time Cori had her fans melting over the hotness overload. In April, she shared a picture that captured her in yet another revealing swimsuit. 
The brown swimsuit sported only one shoulder, and it clung to her abundant curves. She paired it with white sweatpants. Cori's sultry posts are a testament to just how much she loves her body.
The talented girl is no stranger to showing off her natural beauty on the internet and has been an advocate for self-love since she transitioned from teen to young adult. Cori is the only daughter Snoop shares with his wife, Shante Broadus.
They share a deep emotional connection, and the rapper has admitted in the past that she was one of the reasons his marriage to her mother still stands. At 22, she still has her whole life ahead of her, and fans can't wait to see what she has in store. Happy birthday Cori!