Tiffany Haddish Turns Heads Showing Her Slimmer Curves in Colorful Swimsuits after Weight Loss
Tiffany Haddish radiates some spot-on summer vibes as she shows off her trim physique in steamy swimsuits in new Instagram photos.
Comedic actress Tiffany Haddish is kicking in the summer with some head-turning beach vibes. The 41-year-old shared posts of herself sizzling in colorful swimsuits.
The first set of pictures showed the icon dressed in a custom yellow one-piece swimsuit and a necklace, with her shimmering waist chain teasing her curves. Her blonde locks stood out, taking years off her age as she leaned on a tree.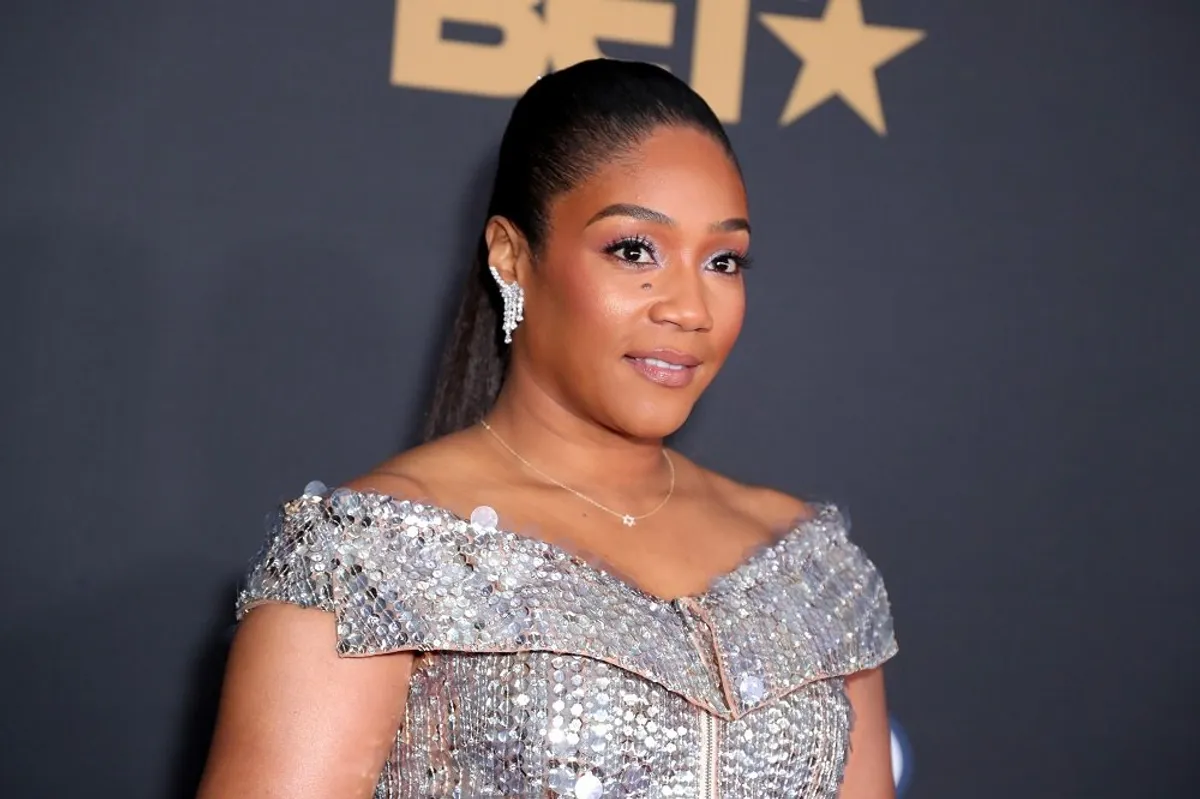 Haddish shared another post on Tuesday, showing off her slender figure, long legs, and glowing skin in a custom two-piece swimsuit in four eye-popping photos.
Like the previous post, she rocked her waist chain and blonde locks by Ray Christopher, donning a matching jacket over the colorful bikini. Captioning the post, the stunning diva wrote:
"Today is the 2nd day of summer. Just thought you should know. #SHEREADY."
Fans couldn't have enough of the star, as they took to the comment section to gush about her remarkable transformation and how hot she looked.
Haddish's bikini shots come months after she went public with her 40-lb weight loss. The "Like a Boss" star explained how she kept busy during the pandemic with a 30-day weight loss program.
Its tremendous results made her feel more powerful.
The routine involved exercising for about 25 minutes to two hours daily, dancing, and eating right. She began seeing results just days into the program, motivating her to keep pushing.
Aside from her workout regimen, Haddish admittedly had to make sacrifices like quitting smoking, hitting the gym as early as 2 a.m, and introducing more veggies and proteins to her diet. Addressing her new diet plan, the stand-up comedian said:
"I've been eating differently, eating way more vegetables. Definitely eating out of my garden and just really putting in the work, making sure I sweat every single day."
Earlier this year, Haddish took to Instagram to show off her weight loss progress. She shared two pictures of herself, labeling them before and after, respectively.
In the "before" shot, the entertainer donned a black cropped tank top and tight-fitting black shorts, with flabby abs protruding on her sides. For the "after" photo, the star looked trim in a black bra and high waist undies.
Utilizing her caption, the "Girls Trip" actress explained how her thirty-day journey and its tremendous results made her feel more powerful than she had ever felt.
Haddish's only regret was not adopting the program ten years earlier. Then again, it's never too late to embrace transformation, as the star rightly pointed out.