Wife Gets Revenge on Her Husband Who Lies to Her All the Time – Subscriber Story
A woman is shattered when she discovers her husband has been lying to her, but then she devises the perfect plan to get her revenge.
Agnes Danton believed she was happily married until the day she found a piece of clothing that didn't belong to her in her laundry basket. Agnes stared at the blouse. It was lovely and expensive and something Agnes would never have dared to wear.
This heartbreaking discovery happened two days after Agnes had returned from a two-week business trip and found her home in disarray as usual. Now Agnes wondered if this was the first time Jon had stepped out on her...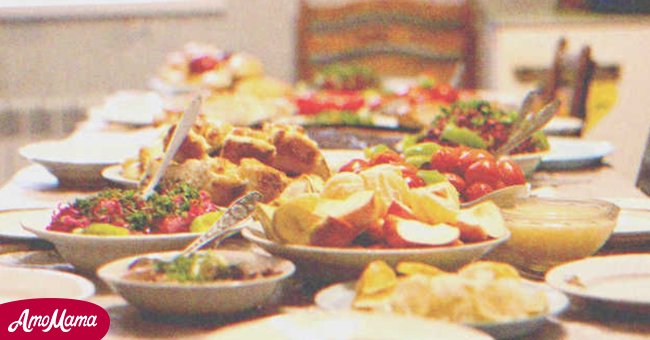 Agnes was devastated. She and Jon had been married for 12 years, and in all that time she'd worked very hard so that her husband could pursue his dream of being an artist.
It was Agnes who put food on the table and paid the bills as well as the rent on his studio. It was Agnes who had financed his first show in a Soho gallery just three months ago.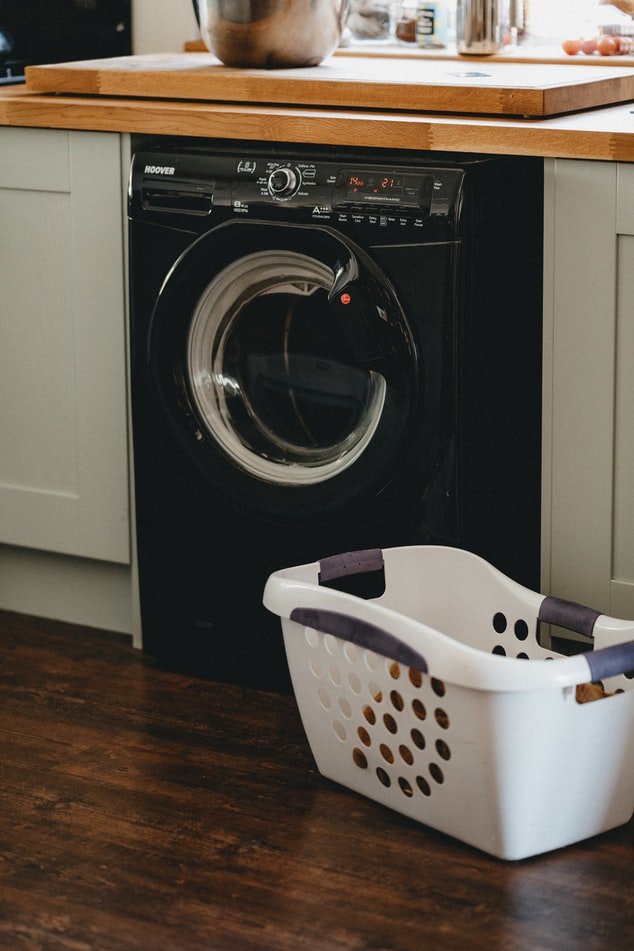 I didn't deserve this, she thought, I've loved and cherished this man, and it hasn't been easy. Agnes called her best friend Fran and told her all about the blouse and her suspicions. 
"The only thing is, I want to know the truth. How long has this been going on?" said Agnes to Fran, "And the only person who can tell me is Jon, and he will just deny it." 
Jon was living the good life, being supported by Agnes and doing what he loved.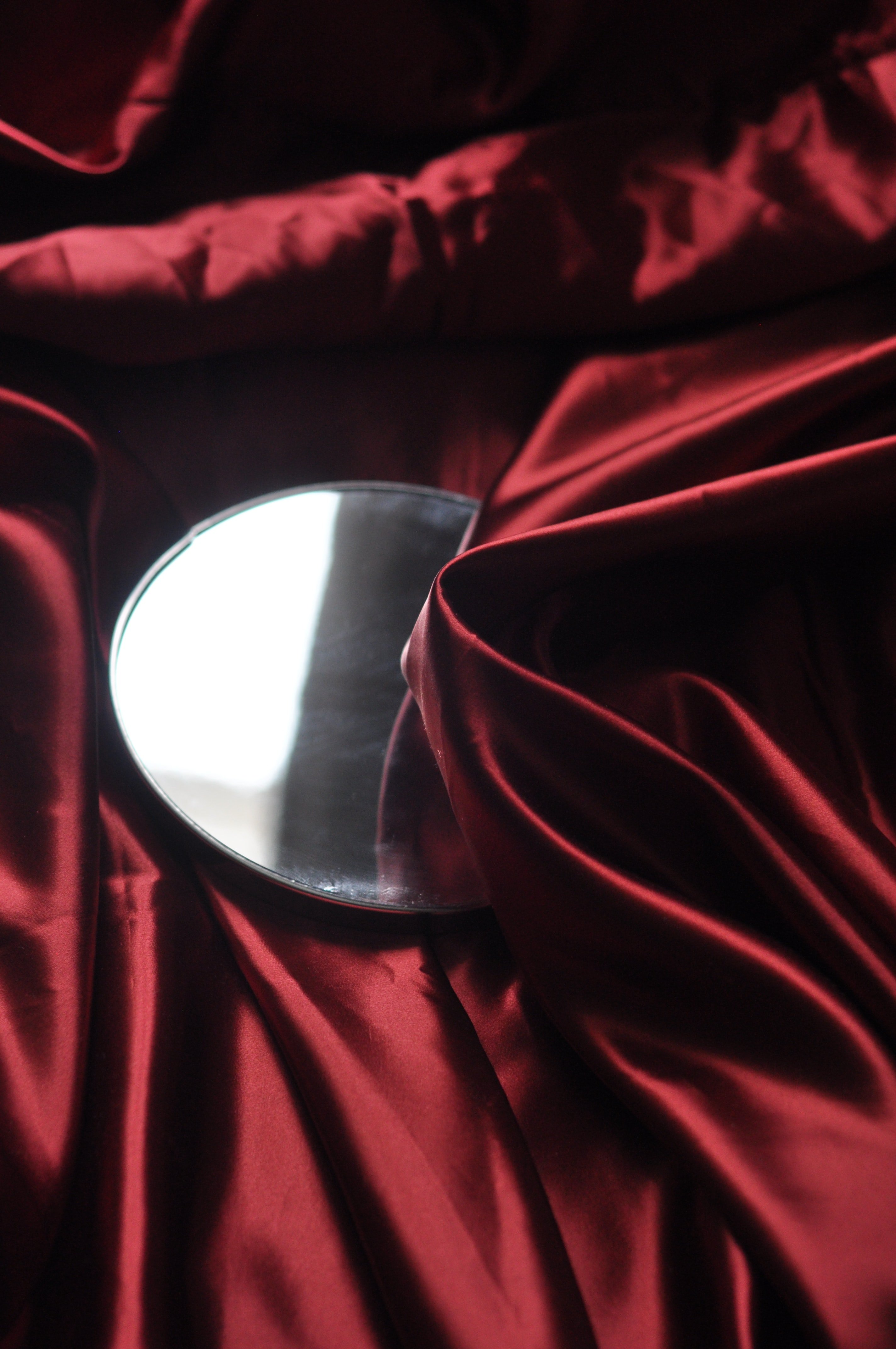 "I have an idea, Agnes," said Fran, "And believe me, he's going to confess EVERYTHING!"
That night, when Jon arrived home Agnes greeted him wearing the beautiful red blouse she'd found. Jon's face drained of color when he saw it, and Agnes smiled.
"Agnes..." he gasped, "That blouse..."
"Jon," she said, "I know about the blouse! I figured it out!"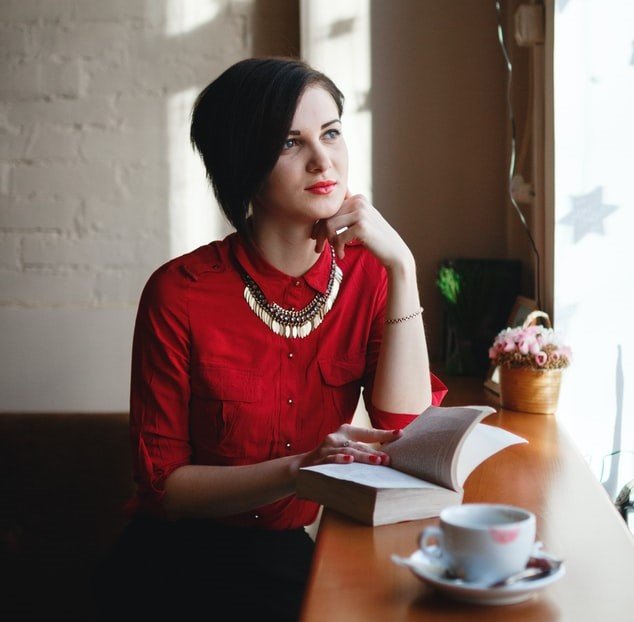 "You...You did?" Jon looked shocked and frightened,
"Yes! You bought it to surprise me! Oh, honey, that's such an expensive label...But it's beautiful. Thank you!"
Jon gave Agnes a sickly smile. "Yes...A surprise for you, babes, you deserve it!"
Agnes grinned, "And I know what YOU deserve, darling!"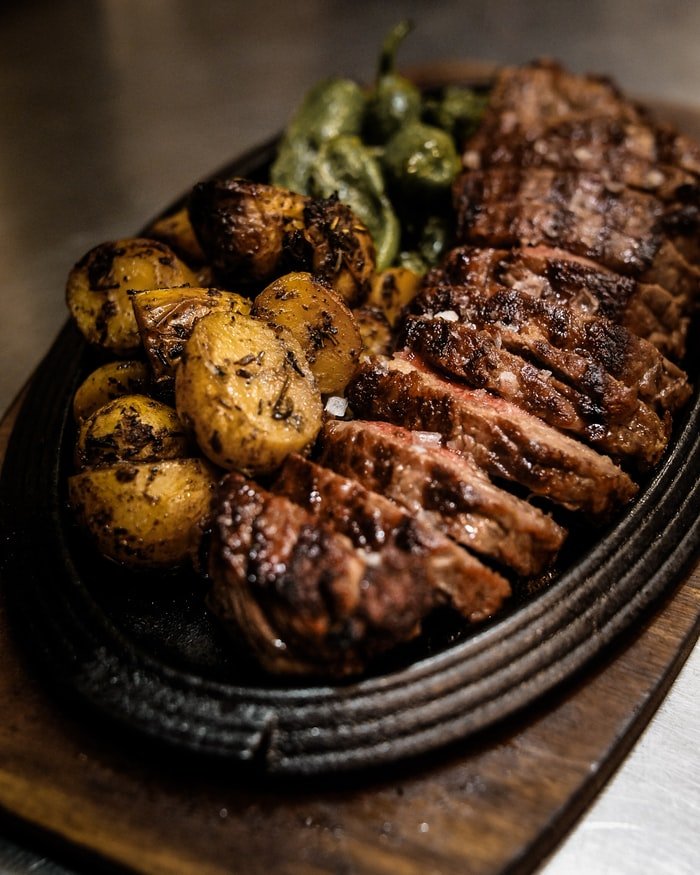 "you do?" asked Jon nervously, "What's that?"
"Your favorite pepper steak and chocolate cheesecake for dinner!"
Jon and Agnes sat down to dinner and she poured them both glasses of red wine. "A toast!" said Agnes, "To us, my darling!" she sipped the wine and gestured towards Jon's delicious-looking steak.
"Eat up, hun!" she said.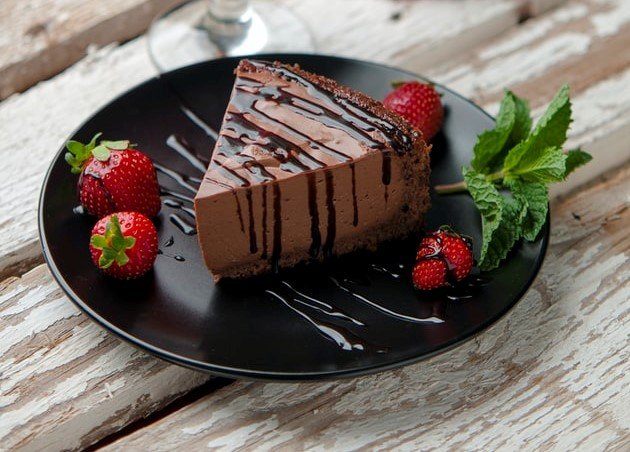 Jon started to cut into the succulent steak when he noticed that Agnes wasn't eating. "You're not eating?" he asked.
"I'm not hungry!" Agnes said, "But you go ahead, babe!"
Jon put his knife and fork down, "I'm not hungry either... How about some dessert?"
"Babe, you know I'm on a diet," Agnes smiled.
"Oh," Jon said, "I forgot... I won't have any dessert either, then. Solidarity!"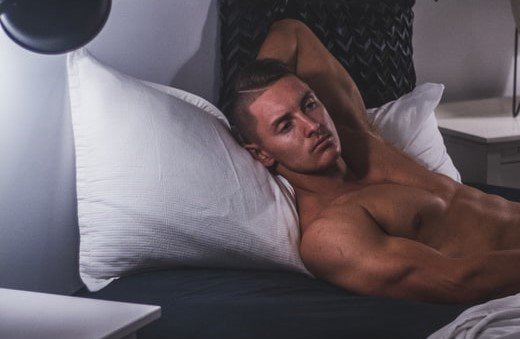 "That's so sweet of you babe!" smiled Agnes, "Well, I'm off to bed."
Jon put on his pajamas and slipped into bed next to his wife. He settled the pillow under his head. Something was different! "Agnes, this isn't my pillow!"
"Babe, I got you a new pillow, one of those memory foam things!" Agnes explained.
Jon sniffed at the new pillow. "It has a funny smell. It smells like medicine. I'm going to go watch some TV!"
The next morning Agnes found Jon sleeping on the sofa. "Good morning!" she cried cheerfully, "I'm making pancakes for breakfast, want some?"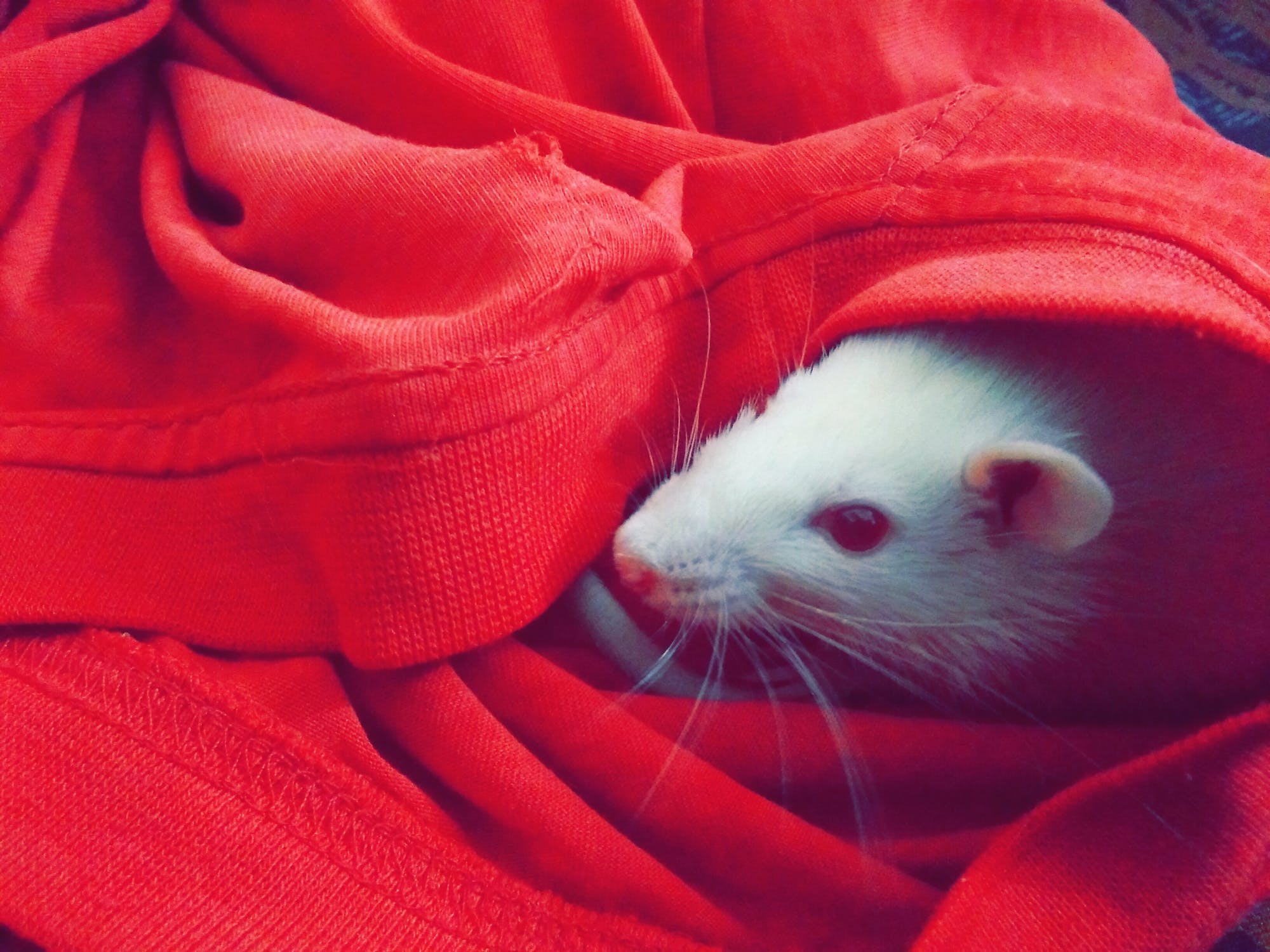 "No thank you," Jon said, "I'm not hungry..."
At that moment the doorbell rang and Agnes answered. "Hey Fran!" she said happily, "Did you get everything I need?"
Fran walked in carrying a shopping bag. "Hey Jon," she said, then she turned to Agnes, "I have the duct tape, the butcher's knife, the plastic bags and the rat poison!"
"Poison!" gasped Jon, "What do you want poison for?"
Agnes stepped close to Jon and whispered: "There's a big disgusting RAT in this house..."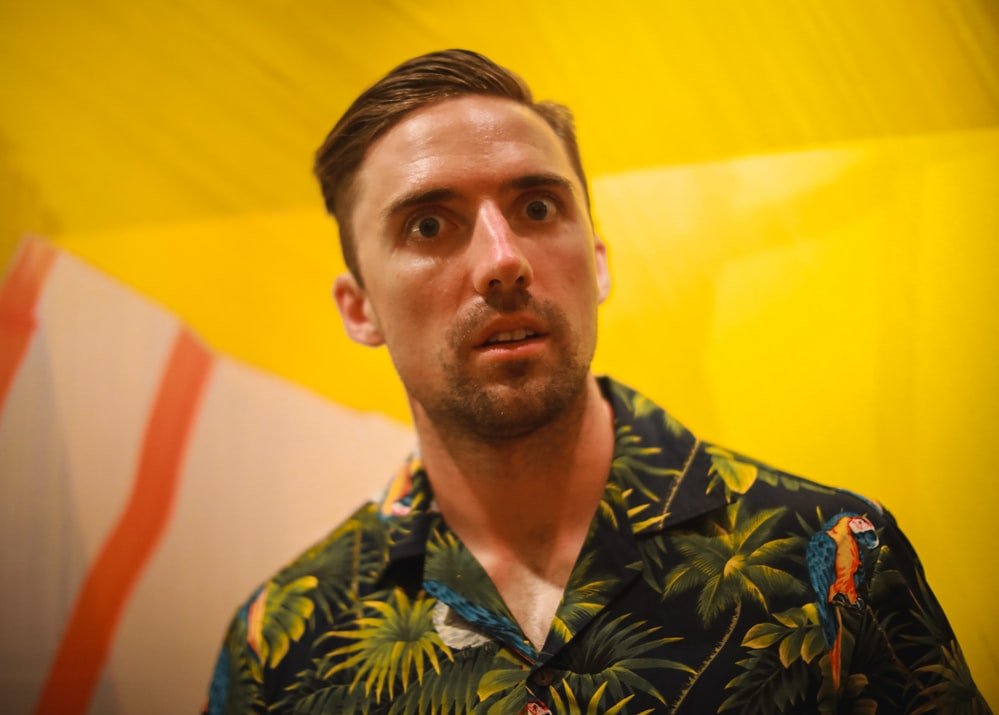 Jon stepped back and nearly fell over. "You want to poison me! The dinner...The pillow..."
"But darling..." Agnes said with a sinister smile, "Why would I want to do that? You're such a wonderful, FAITHFUL husband!"
"OK!" Jon cried, "OK! I confess...I cheated... That blouse is my lover's. I've been cheating on you for years, I'm a rat, yes, but I'm sorry Agnes, I'm so sorry...Please don't kill me! You'd go to jail...I'm not worth it!"
"No," Agnes agreed, "You're not worth it. Get your things and get out. I'm divorcing you Jon, and you won't get a cent, Oh, and the studio? Better get someone else to pay the rent...Bye-bye!"
Jon left and without Agnes' support he ended up sleeping on one of his artist friend's sofa and his career took a nosedive. Agnes filed for a divorce and started dating a nice man who had a real job.
What can we learn from this story?
1. Cheaters always get found out. Agnes discovered Jon's cheating and it cost him everything.
2. Don't bit the hand that feeds you. Jon was living the good life, being supported by Agnes and doing what he loved by he lost it all because he cheated.
Share this story with your friends. It might inspire people to share their own stories or to help someone else.
If you enjoyed this story, you might like this one about a bride who humiliated a girl with a speech impediment and regretted it bitterly.
This story was sent in by our subscriber. All names have been changed to protect their identity and ensure their privacy. If you would like to share your story with us, please send them to info@amomama.com