Martin Kove's Twins Are All Grown-up and Successful On Their Own — Meet Jesse and Rachel
Legendary "Karate Kid" actor Martin Kove is now 75 years old. He is the proud father of his twin son and daughter, Jesse and Rachel. Here is what his children are up to now as grown-ups.
Best known for his role in the iconic 1984 martial arts drama "Karate Kid" alongside Ralph Macchio and Pat Morita, actor Martin Kove is an iconic name in the movie industry.
The actor, who was born in March 1946, has been in several iconic films and has only been married once. In 1981, New Zealand-born actress Vivienne Kove officially became Martin Kove's wife.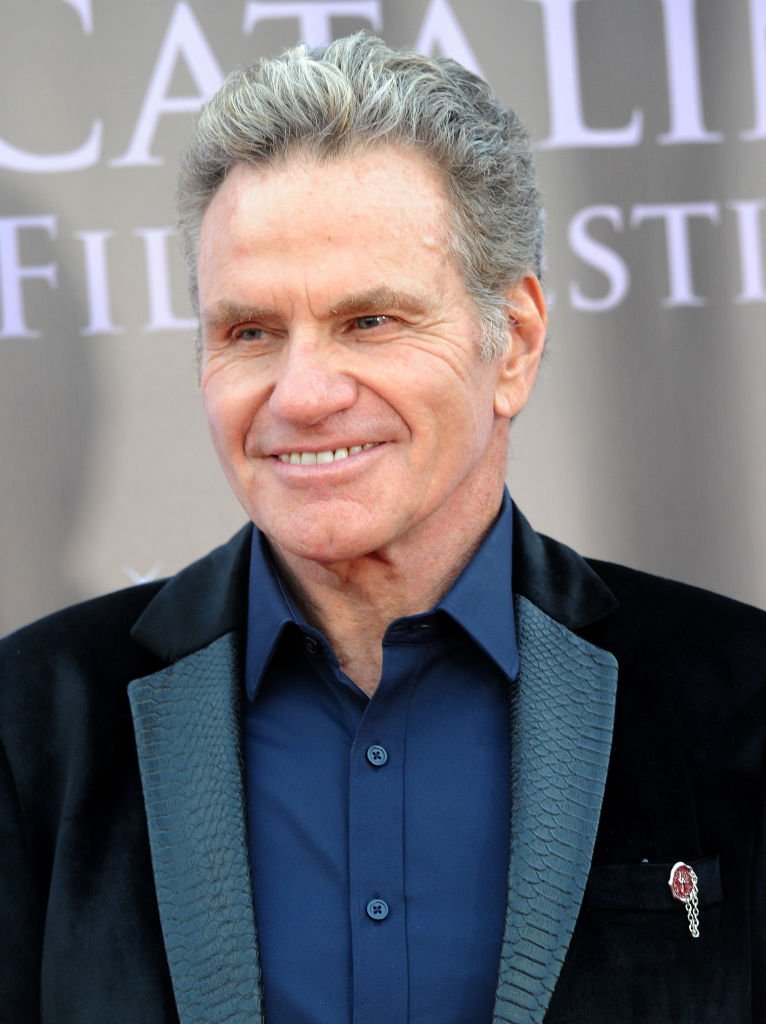 The actress is best known for her work on the 1980 horror film "Demented," the 1980 mystery film "Terror on Tour," and the David Hess-directed slasher film "To All a Goodnight."
MARTIN KOVE'S SON, JESSE
In November 1990, the world got to welcome two of Martin Kove's children. After nearly a decade of being married to Vivienne, the actor and his wife welcomed their twin son and daughter, Jesse and Rachel. Following in their parents' footsteps, Jesse has found his place in the acting industry.
Since his days as a kid, the actor's son loved to make movies about his family using his father's video camera. Now that he is all grown up, he has made it to the big screen. 
In 2018, Martin started starring in the live-action series "Cobra Kai." For the show's third season, fans were excited to see that the iconic actor was set to team up with his son. He said to EW:
"I walked on set when he was doing a scene at the diner...They stopped me and said, 'Your son is just killing it!'...I felt like a million bucks."
Jesse Kove's "Cobra Kai" appearance was somewhat brief as he played one of the bullies that tormented a young Kreese. Despite the brief appearance, fans were happy to see the father and son duo work together.
Martin has plenty to be proud about with Jesse apart from his career too. In 2016, the older actor melted hearts when he posted a sweet photo of Jesse and his girlfriend, Kerri Kasem, looking all cozied up. He then sweetly captioned:
"My son Jesse Kove with his beautiful girl @KerriKasem."
MARTIN KOVE'S DAUGHTER, RACHEL
Just like her twin brother, Rachel Olivia Kove is doing great! Although she briefly followed in their parents' footsteps, the 30-year-old has branched out into an entirely different path.
Now a certified recovery life coach, Rachel has worked closely with people who struggle with addiction, recovery, and personal development. She is also the proud CEO and co-owner of the life coach company, Transformational Solutions.
My son Jesse Kove with his beautiful girl @KerriKasem. pic.twitter.com/jc7DiPzwht

— Martin Kove (@MartinKove) December 25, 2016
In an interview with Cliche Mag this February, the actress and businesswoman shared business tips that she learned from her father while growing up. She revealed:
"He's taught me to never give up on my dreams. My dad is one of the most tenacious and persistent people I have ever met."
Rachel is also the proud mother of her adorable son, Jaxon, who Martin absolutely adores. In 2018, the proud grandpa tweeted a beautiful photo of his daughter and grandson and wrote:
"My little cowboy grandson, Jaxon, with my beautiful daughter Rachel. Those cowboy boots are made for walking."
Fans often get to see Rachel, Jesse, and their father, looking like a beautiful and happy family. Martin is undoubtedly proud of his kids.