Bow Wow, His Mom & Olivia Sky Celebrate His Son's 1st B-Day & Share Photos of Him with a Cake
Bow Wow (Shad Moss) and Olivia Sky are said to have a strained co-parenting relationship. However, all appeared rosy as both honored their son Stone Gemariah's birthday online.
Stone Gemariah's father Bow Wow, mother Olivia Sky, and grandmother Teresa Caldwell took to Instagram to celebrate his first birthday. He was adorable in the photos and covered in his cake. 
In all the shots, the little one wore an orange dungaree complete with a bow tie. In addition, he sported a tiny party hat with orange, blue, and white balloons behind him.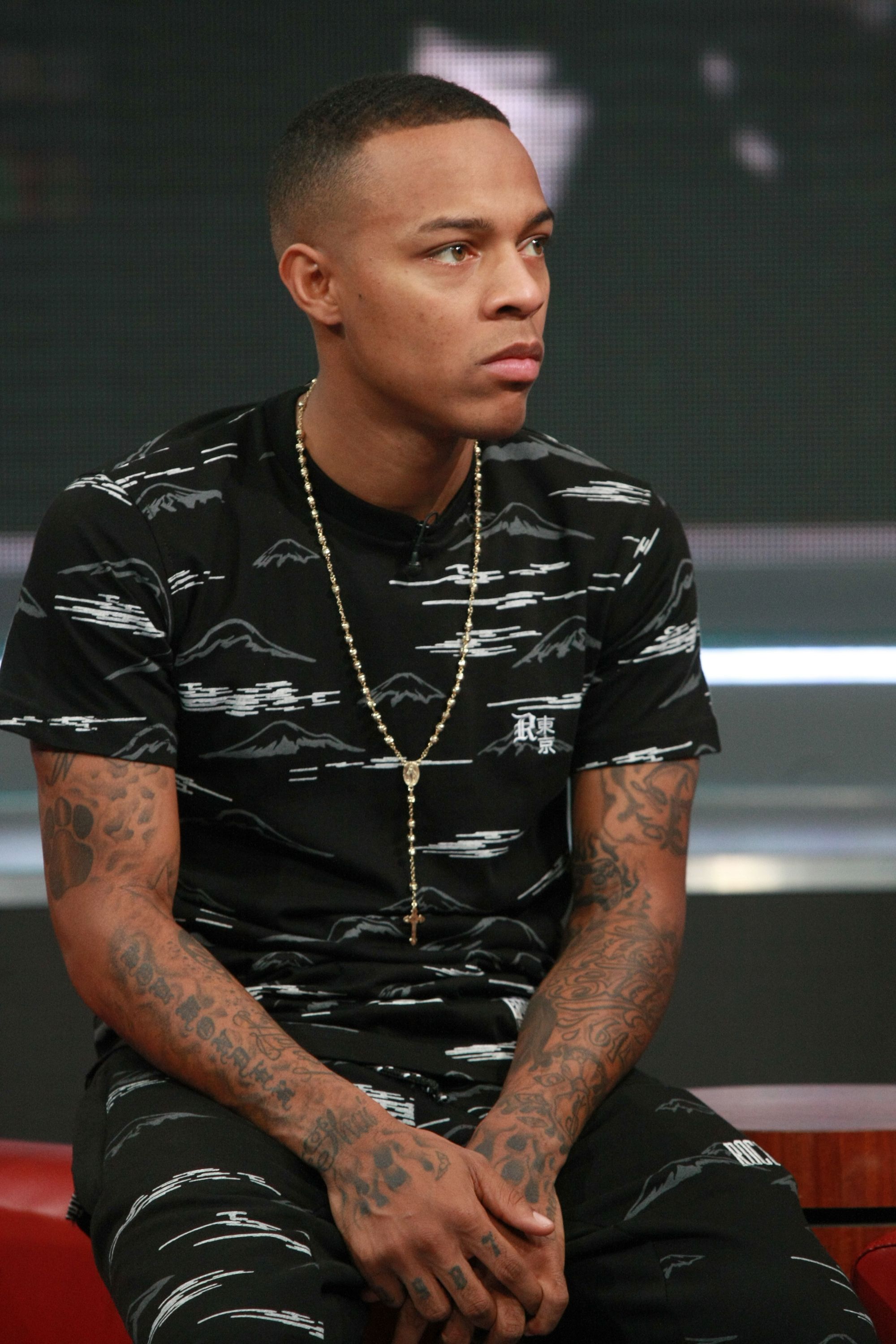 The Shade Room shared the father's photo where Stone gleefully sat next to the now broken cake - the dessert splashed all over him. The rapper expressed love for his baby: 
"Happy B-Day to my baby boy. 1 yrs old. ❤️ love you with all my heart."
The little one's grandmother and Bow Wow's mother, Caldwell, also shared a shot of him covered in this cake. This time Stone was standing while smiling with a twinkle in his eyes. 
There was no cake present in Sky's post, but the one-year-old still beamed while holding two small balloons. The model wrote a long caption where she stated that her baby is a blessing. 
Fans are wondering whether Sky and Bow Wow dated or are dating.
There was also a post on Stone's account. He sat in a tiny bathtub covered in balloons, and the comment section lit up with Happy Birthdays from followers. 
Another social media share of Bow Wow's son, whom he sometimes refers to as "Prince Bow," was of him on a playdate. The little one, once again, showed off that beautiful smile of his. 
He and the baby boy seemed to be enjoying themselves with toys scattered in the background. Looking at the lens, Stone showed off his adorable fluffy hair and sweet nature. 
When Bow Wow originally revealed his son's name, he credited Stone's mother. He stated on Twitter that she had come up with it.
According to the melodic poet, there were a variety of names to choose from. However, he admitted that he wouldn't have minded if Stone had rather been named after him. 
Bow Wow shared the first photo of him and Sky's infant son on September 24, 2020. Before this, there was speculation that he was the father, but there was no confirmation. 
Fans are wondering whether Sky and Bow Wow dated or are dating. It doesn't appear so now, as the model claimed the music artist makes co-parenting challenging. 
Before Stone, Bow Wow's then-on-and-off-again girlfriend Joie Chavis gave birth to his older daughter. Shai was born on April 27, 2011.