See Bow Wow & Olivia Sky's Baby's Beautiful Smile While on a Playdate with His Friend (Photos)
Bow Wow (Shad Gregory Moss) and Olivia Sky's baby boy Stone Gemariah beams with joy during a play date with his friend in pictures shared on the child's Instagram page last week.
Bow Wow's 4-month old son, Stone Gemariah, with model Olivia Sky, happily smiles with his fellow baby buddy in a post shared on Instagram. Stone is in a pretty blue baby chair while his friend toddles around next to him.
The little boy looks up at the camera with a radiant curve to his lip and reaches up with both hands. He has a head full of fluffy black hair and a sweet disposition.
Stone, whose father nicknamed him Prince Bow, has other toys strewn in the background. The playdate has been a resounding success, and the two boys look as though they are having a swell time.
Bow Wow and Sky celebrated little Stone's arrival with an aptly themed dog photoshoot, referencing his father's stage name with a variety of canine-related objects, including a knitted bone and pillows with little dogs on them. It was captioned:
"My first shoot."
Bow Wow was only revealed as the father of Sky's baby after several fans commented on the newborn's resemblance to the "Growing Up Hip Hop: Atlanta" actor.
Bow Wow will be turning 34 in March, and the rapper-cum-actor said that he has several plans and projects before then, including releasing another album and ideas involving his daughter, Shai Moss. Shai is nine years old and was born to his ex Joie Chavis.
Bow Wow also hinted to fans that he was the father of Stone in a song titled "Dealing With My Own Demons."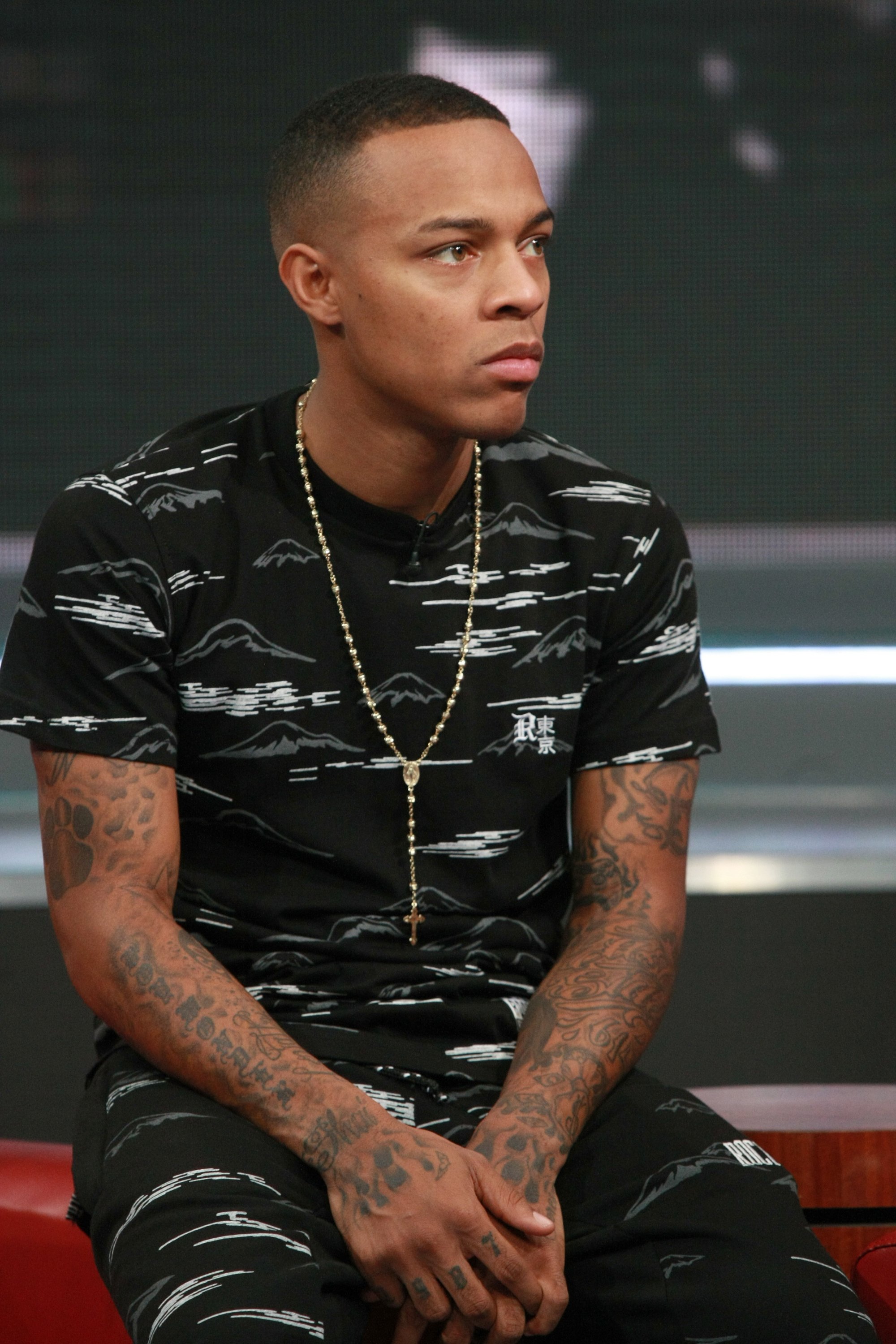 After several months of speculation from fans, Sky acknowledged that Bow Wow was the father of her child through a post on an Instagram story where she captioned the adorable baby saying he was her 'Dawg 4 life.' In another post she said:
"Love u more than life! My son moon & stars."
Bow Wow also hinted to fans that he was the father of Stone in a song titled "Dealing With My Own Demons." In the lyrics, Bow Wow talks about his daughter asking about her brother.
The rapper also addresses the fact that he would not know what to say if his daughter asked about Stone because the resemblance between father and son would be apparent. 
Sky initially refused to reveal the identity of the father of her child because she wanted to avoid the hassles and headaches that scandal would bring. This was in July last year. 
Both fans and father are relieved that it is out in the open now. Stone is so cute, and his full identity should not be kept a secret anymore.