Bow Wow's Baby Son Stone Shows Big Brown Eyes Posing with His Mom in This New Adorable Photo
Bow Wow's baby mama Olivia Sky shared a cute picture on her Instagram page showing her and the rapper's adorable son, Stone Gemariah, as they posed on a bed. 
On Thursday, Bow Wow's baby mama, Olivia Sky, shared an adorable picture with her fans on Instagram, showing her cute baby son, Stone Gemariah. 
In the snapshot, Sky was clad in a red hoodie and tight brown pants. She was sitting on a bed, carrying Stone in her arms. She smiled as she posed for the camera while also flaunting her braided hair.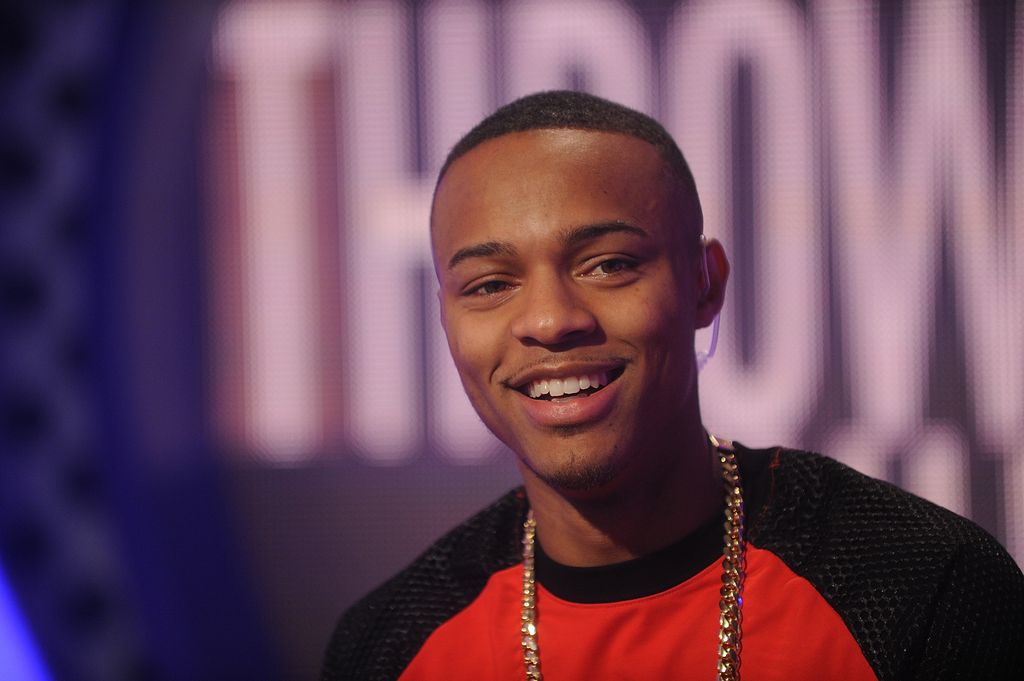 Her baby wore a white onesie that had several animal prints on it. He held his feeding bottle in both hands and stared curiously at the camera with his big brown eyes. 
In the caption to her post, Sky said she loves her son more than life and described him as her "son," moon, and stars. She also added the hashtags "God's Plan," "Stone Gemariah," and "Boy Momma" to her caption. 
Many of Sky's followers left loving words for the proud mom and her son. One fan said the mother-son duo looks beautiful, while another fan said they are cute. 
Some other fans noted that Stone resembles his famous dad. One fan described the little tot as his father's twin, while another fan said Bow Wow's genes are evidently strong and could be seen in his son. 
...it seems Shai already inherited some of Bow Wow's dance skills.
On September 24, 2020, Bow Wow confirmed that he and Sky welcomed a baby boy. He confirmed he was Stone's father when he shared his son's picture on social media, joking that the little tot would grow to have all the girls. 
The rapper's confirmation came after Sky started posting Stone's pictures on her Instagram Stories. The Instagram model also heavily hinted that Bow Wow is her baby's father during a question and answer session. 
Stone's arrival made Bow Wow a father of two as he already had a daughter, Shai Moss, who he shares with his ex-girlfriend, Joie Chavis. Bow Wow and Chavis, a model and fitness influencer, welcomed Shai in April 2011.
The former lovebirds were involved in an on-and-off relationship between 2010 and 2017. Since their split, they have remained friendly with each other while co-parenting their daughter. 
While it is still too early to say whether Stone will take after his father, it seems Shai already inherited some of Bow Wow's dance skills, as she showed when she mastered his dance move from the music video of the song, "Let Me Hold You." 
Shai showed off the moves in an Instagram Live video her father held last year. This made the rapper embrace fatherhood, telling his fans that there is nothing like having kids as they tend to catch on to what their parents have done and inherit it.