Bow Wow Is Living His Best Life on a Lavish Yacht & Boat as He Poses With Beautiful Women
"The Fast and the Furious: Tokyo Drift" star and rapper Bow Wow shared pictures of himself on Instagram enjoying life while surrounded by beautiful women. 
Bow Wow, whose real name is Shad Gregory Moss, shared on Instagram his own take of living the best life. It must be his other way of saying goodbye to a challenging year and that is 2020.
The 33-year-old rapper recently shared a video of himself on his Instagram Story enjoying a lavish getaway on a yacht together with his female acquaintances.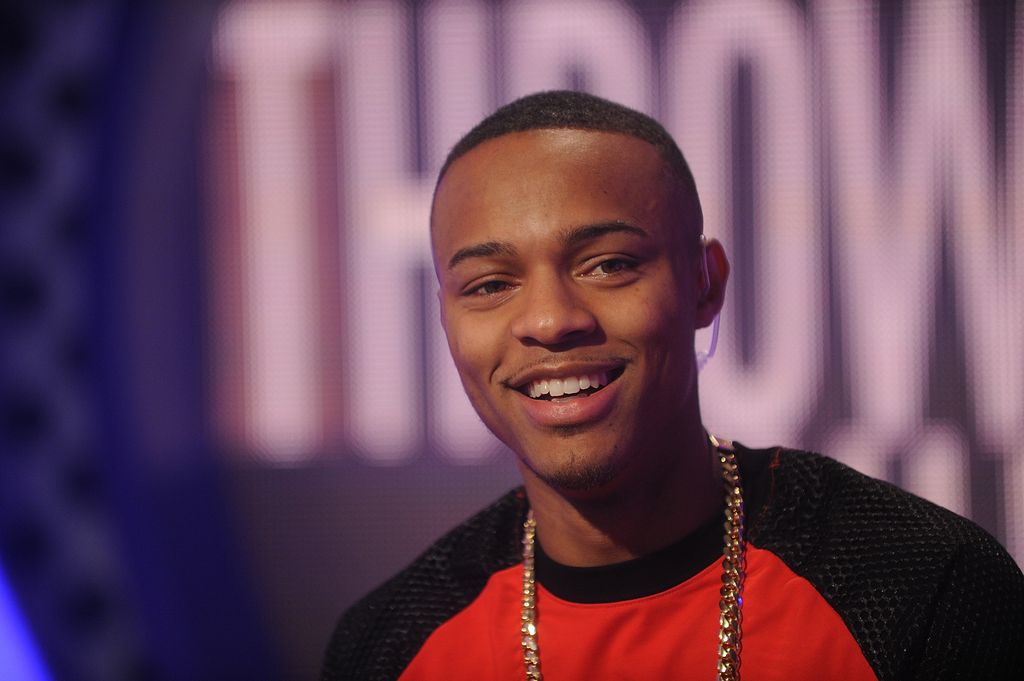 HIS CELEBRATORY MOOD
Based on the video, Bow Wow, who wore a white collared shirt and dark shorts, was seen dancing on top of a yacht, while holding two drinks in his hands. 
His yacht party was intended for the "Growing Up Hip Hop: Atlanta" show's new season that will air this month. He captioned his post:
"This is life. This is how [to] celebrate the #1 show coming back on (sic)."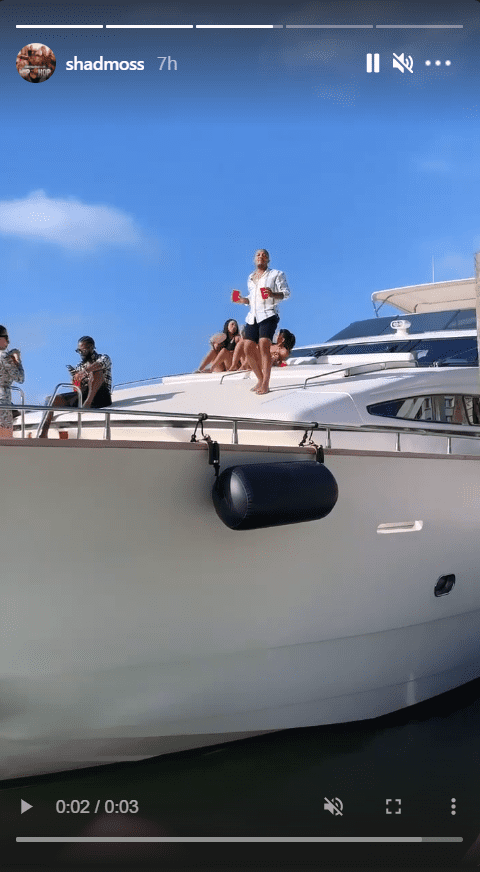 Bow Wow looked like he was in good spirits with friends. In two other screenshots, people in the yacht were enjoying the sun and blue skies above them.
Most of the rapper's female friends who donned stunning bikini outfits appeared to be busy with checking on their phones while sipping beverages on the side.
Aside from his IG stories, Bow Wow also shared the news in his Instagram feed, where he is shown standing in a smaller boat packed with bikini-clad women.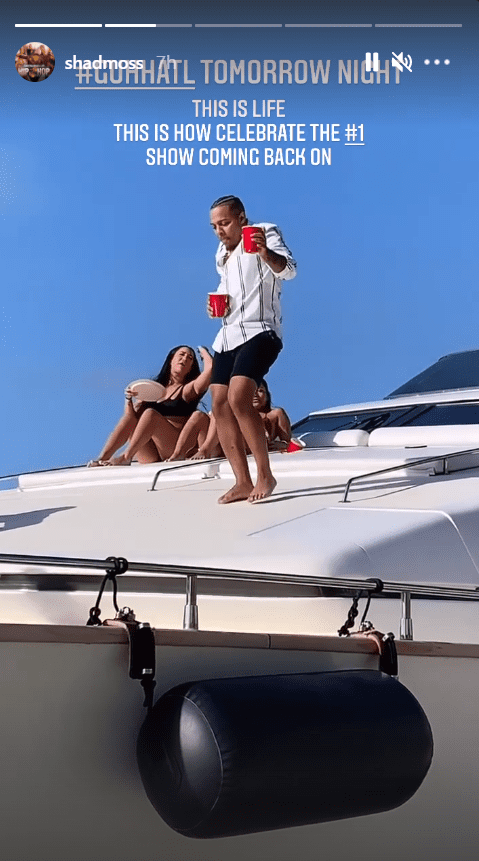 BECOMING A BETTER FATHER
Earlier, Bow Wow, who is now a doting father of two, revealed in an interview that fellow rapper Diddy, whom he fondly calls "Puffy" has helped him become a better family man.
He and his model girlfriend Olivia Sky have welcomed a son named Stone Moss last September. He also has a nine-year-old daughter, Shai Moss, from ex-girlfriend Joie Chavis.
Fans noted that the boy shares a remarkable resemblance with the famous rapper.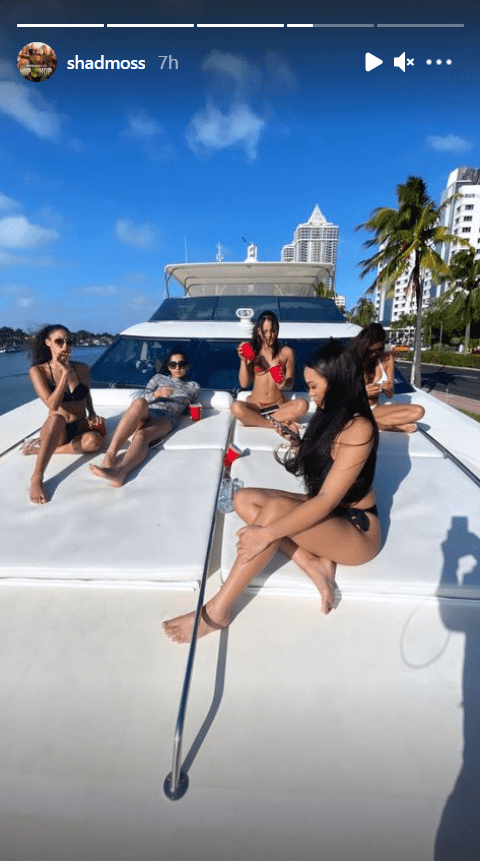 HIS DAUGHTER'S GROWING FAME
Meanwhile, Shai, whom Bow Wow welcomed in 2011, is becoming a star in her own right. The rapper's look-alike daughter has already built a large following on Instagram and TikTok.
The little girl seemed to have developed a love for dancing, a skill she got from her mother. In May 2019, Bow Wow uploaded on Instagram a video of them participating in a viral dance challenge.
With the girl's stunning groove to the "Woah" music, Bow Wow eventually lost the challenge. The video earned praises from fans and noted the duo's cute relationship.
In November, fans swooned over Bow Wow's cute picture of his son on Instagram Story. The rapper seemed to be on cloud nine looking at his adorable infant.
Stone was shown in the picture lying on his belly with a pacifier near his chest. Fans noted that the boy shared a remarkable resemblance with the famous rapper.