Idris Elba's Model Wife Sabrina Makes Coveralls Look Fashionable As She Poses with a Hat in Pic
Actor Idris Elba's beautiful wife Sabrina Dhowre visited the Singita Lebombo Lodge at Kruger National Park, South Africa, and shared her experience with fans on Instagram.
It is always fascinating to visit tourist attractions worldwide to get a feel of nature and beauty. Idris Elba's wife, Sabrina Dhowre, felt excited and amazed after visiting one of her favorite places on earth recently. 
The beautiful model shared multiple pictures and videos from her visit to the Singita Lebombo Lodge at South Africa's Kruger National Park.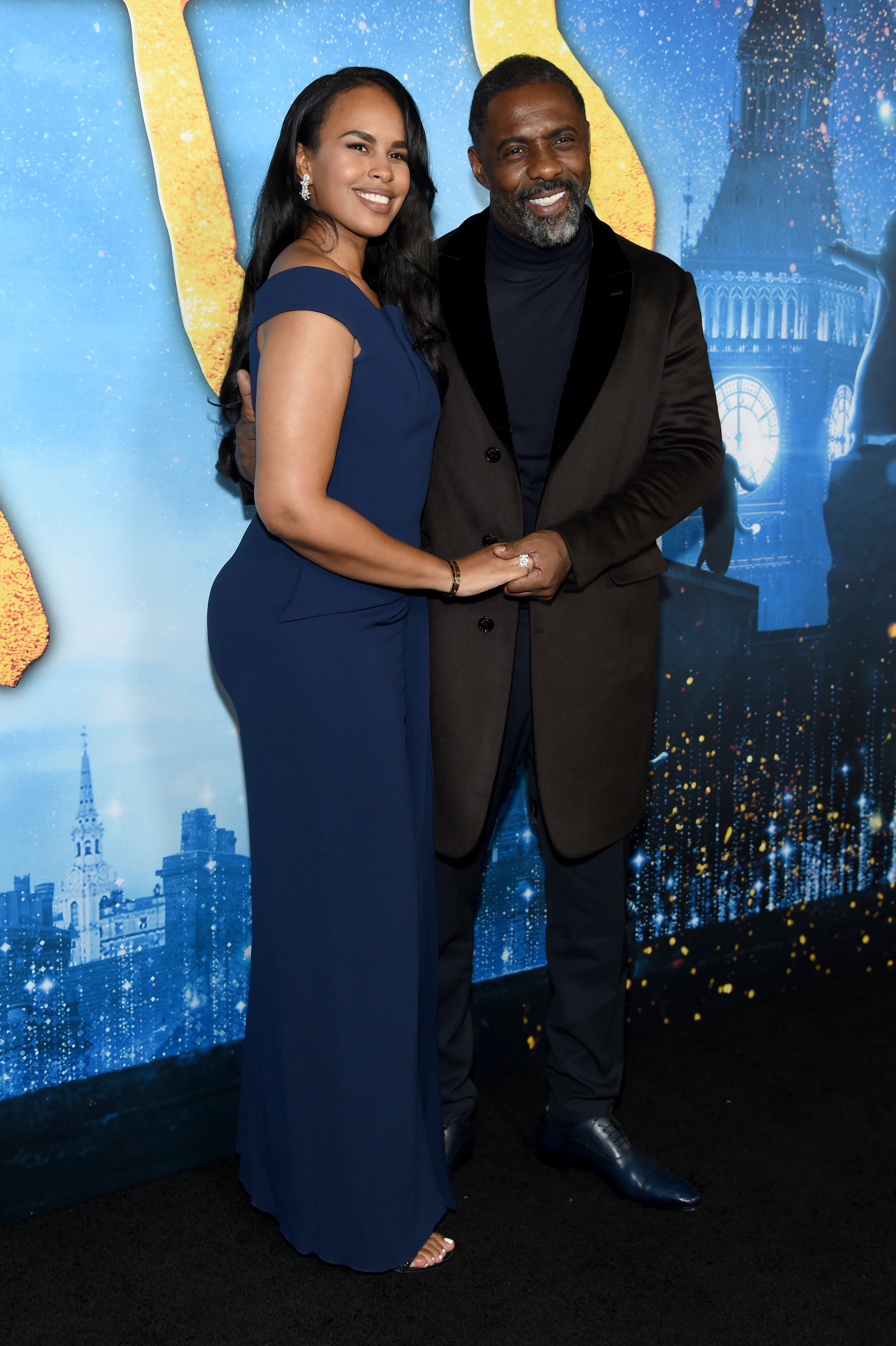 The first snap showed her posing in khaki overalls, which she paired with a brown hat worn over her long black curly hair and brown boots. She also shared a picture of a beautiful view of the park. 
Dhowre shared a video featuring some elephants snacking on vegetables, a video of a giraffe, and a snap showing her in a truck and enjoying the view of the wild animals. 
She looked beautiful in a picture that of her sitting on the truck's bonnet. She wore a long khaki cape over her overall and smiled as she posed. 
During her visit, Dhowre got up close with a leopard too. Her last video showed a great view of the Kruger National Park from her lodge's restaurant. 
Elba initially contracted the virus before Dhowre tested positive after deciding to stay with her ailing husband.
In the post's caption, Dhowre disclosed that she always tells people that the Singita Lodge is her favorite place she has traveled to and thanked the lodge for having her. 
Dhowre and Elba tied the knot on April 26, 2019. They celebrated their second wedding anniversary in April. Elba paid tribute to his wife in a heartwarming post on his Instagram page that read: 
"I love you so much, the last year has been one of the toughest of my life and i only got through it because of you. @sabrinaelba my ride or die."
A cute picture of the lovely couple biting a giant heart-shaped cookie cake accompanied the actor's post. Dhowre also shared a cute picture of her and her husband and wished them many more years together. 
In a recent chat with People, the couple opened up about their marriage and the launch of their lifestyle brand S'able Labs, which focuses on relationships. 
They said they wanted to share experiences with other couples and added that they keep learning that sharing is good. Besides the lifestyle brand, the couple will also launch a new Audible podcast series titled "Coupledom" on June 24. 
The beautiful couple experienced health challenges last year after testing positive for COVID-19. Elba initially contracted the virus before Dhowre tested positive after deciding to stay with her ailing husband despite receiving criticism online. She is in no doubt his ride or die for life.