Lauren London Is 'Stronger Forever' Posing in a White T-Shirt & Black Pants in Puma Campaign
Lauren London's Puma campaign saw her posing in a white T-shirt and black pants, feeling stronger than ever. She shared photos from the campaign on Instagram, stunning fans with her good looks.
Actress Lauren London is "stronger forever" as she dons a black-and-white outfit in a photoshoot for her ongoing Puma campaign. The 36-year-old looked glamorous in the photos, which she shared with her 9.5 million fans.
One of the photos featured the star standing with her eyes closed and arms stretched upwards, assuming a prayer stance. Her locks extended down to her hips, highlighting her lavish curves. The icon's caption reflected that her picture was a symbol of praise to the "Most High."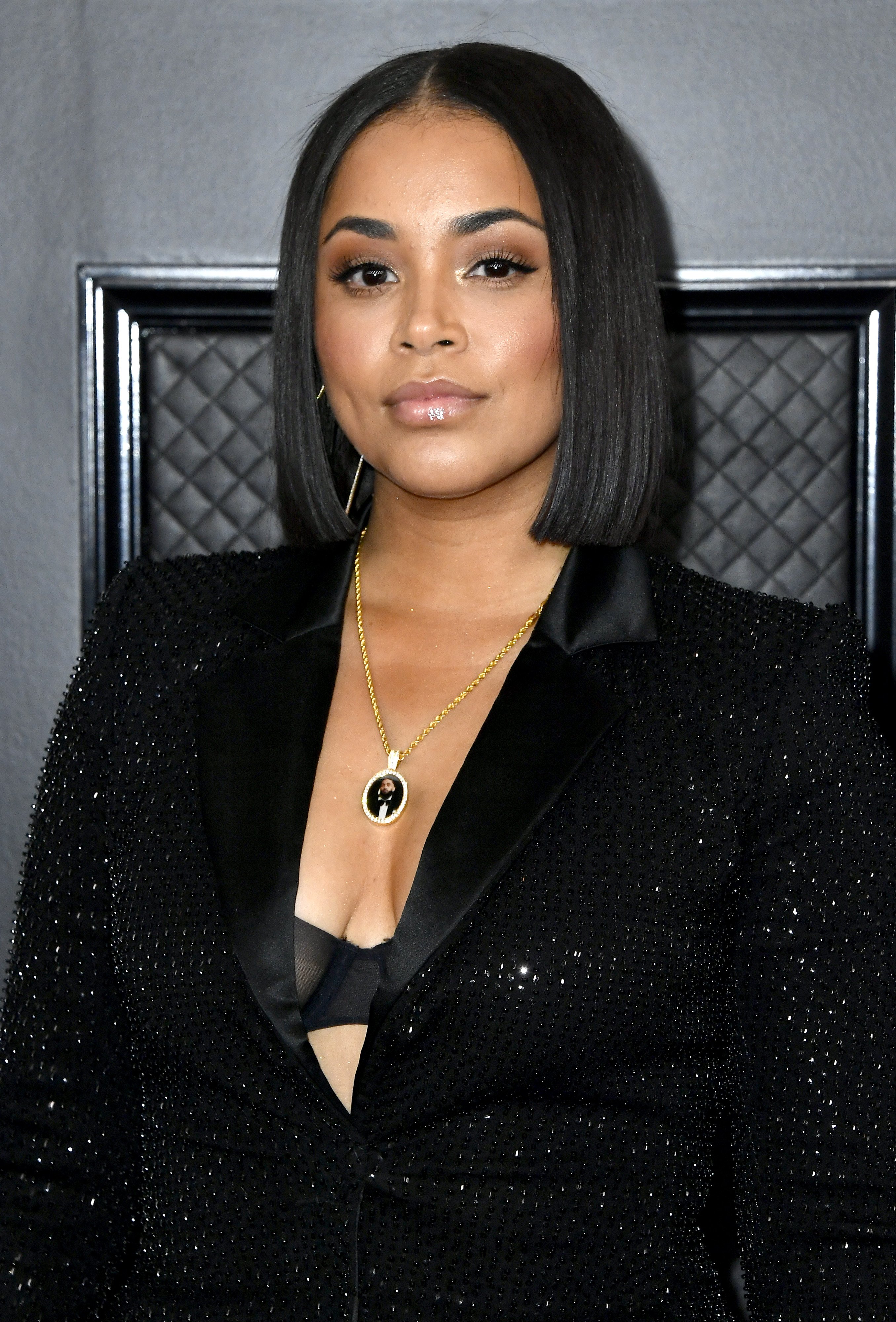 A second photo showed London sitting on stairs with her legs spread out to show off her leather pants and Puma footwear. She looked ravishing in the outfit, the aura of strength and poise surrounding her impossible to overlook. The television personality captioned the post:
"Forever Stronger today and always! Dropping this Friday."
Fans immediately flooded the comment section with compliments to the beautiful model. Others pointed out how proud they were of all her career escapades, including her Puma partnership.
London recently collaborated with the brand to release a collection of footwear and apparel as part of her "Forever Stronger" campaign.
The star has managed to scale through, with a resolve to remain stronger forever.
The new line, which comprises the Puma Suede plus a T-shirt and hoodie, was inspired by London's hometown, Los Angeles, and her personal story.
Earlier, she teamed up with the brand to launch a collection of purple female-targeted footwear as part of the International Women's Day pack.
Notably, her collaboration with the brand dates back to 2019, following the demise of her longtime boyfriend and baby daddy, Nipsey Hussle. Before his death, Hussle had a Puma partnership in place.
To honor her late boyfriend, London joined forces with Puma, kicking off the "Forever Stronger" campaign. The new phase of her life without Hussle proved challenging, so much so that she took a temporary hiatus from acting.
Luckily, the star has managed to scale through, with a resolve to remain stronger forever. Earlier this year, she made her grand comeback to the big screens with a role in the suspense film "Without Remorse."
She portrayed Pam Madden Clark, the pregnant wife of John Clark, played by Michael B Jordan. With A-listers like Jodie Turner-Smith, Jamie Bell, and Jordan, the movie received critical acclaim, reintroducing London to the spotlight in full force.
Since then, the entertainment icon has soared to greater heights while managing her acting career, campaigns, and motherhood, proving herself stronger than ever.