Self-Taught Designer's Viral Jewelry Video Earned Her about $7,000 in a Day
A self-taught jewelry designer's latest brand has put her in the spotlight and earned her a huge amount of money. The designer's viral jewelry video got her about $7,000 in one day.
A self-taught jewelry designer recently made about $7,000 in less than 24 hours after a clip of her latest brand went viral on TikTok. 28-year-old Samantha Rose quit her full-time job to launch Rapunzille the Label, and now earns $12,000 a month. 
She started her collection of affordable earrings, necklaces, and rings. When she first decided to leave her corporate job, her friends and families disagreed. They felt she was settling for less, but the business-oriented lady believed in herself.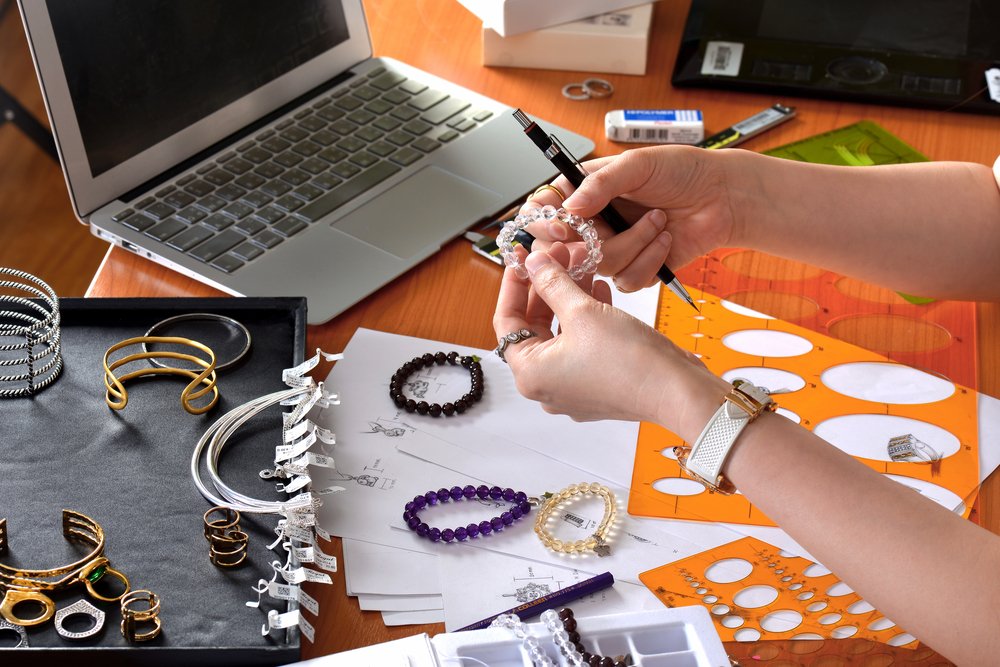 The 28-year-old worked hard and also made her products available online. Her most recent design got over $6,800 in one day after customers saw them in a TikTok clip with around 2million views. Speaking about her business strategy, she said:
"We didn't use any ads for the launch, it was all just organic traffic."
The product named "Ear Stack Mystery Packs" comprises four paired earrings or a mixed variety to form a stack as displayed in her video. The pieces are made from 925-grade sterling silver with gold plates and designed to suit sensitive skin.
Many social media users have become famous through viral videos, but what is unclear is if fame comes with fortune.
In less than one year of launching her jewelry brand, Rose sells an average of 150 units per month and has already been featured in Vogue Australia. She also has an Instagram following of more than 12,000 on her personal page.
Another jewelry designer hit the jackpot after Michelle Obama wore one of her collections. Obama's stylist had purchased a necklace from Chari Cuthbert's jewelry store, so Cuthbert was aware that Obama had one of her products in her possession.
However, what she did not know was that Obama would wear the piece. When she got a screenshot of Obama's picture from her mom, she realized Obama wore one of her products for an event. The 36-year-old designer was over the moon.
Although Cuthbert felt satisfied with the thought of the former POTUS wearing her brand, she took things further when she uploaded them on her website. She has since sold more than 5,000 units of the necklace that costs at least $295.
This 36-year-old's jewelry business started as a side hustle — now her "vote" necklace has gone viral thanks to Michelle Obama. (via @CNBCMakeIt) https://t.co/RaE6G1StLQ

— CNBC (@CNBC) September 13, 2020
In Texas, a similar story came to light, when Miguel Plascencia, while refreshing his feeds on his TikTok page realized he had gotten hundreds of new followers in just a few minutes after a video he posted went viral.
The 23-year-old graphics designer posted a short clip that showed his bosses promising to double his pay if he could manage to get 100,000 followers on Tiktok. It wasn't long before Plascencia started earning double his original pay.
TikTok longshot: How a viral video doubled the paycheck of an Austin designer@KaraCarlson2 thanks for making my dreams come true and writing about TikTok https://t.co/vJjIpmZQGS

— Lara Korte (@lara_korte) February 3, 2020
He reached more than his initial goal, getting over 200,000 subscribers. Many social media users have become famous through viral videos, but what is unclear is if fame comes with fortune.
As the viral clips get thousands of likes and views, does it also earn thousands of dollars? According to reports, while several viral clips earn about hundreds or thousands of dollars, some get bigger figures like millions, although it is rare.
Although many users have confirmed that they made a fortune from their viral video on social media, Daniel Fisher, a senior VP of a monetization firm in London says a successful viral video would more likely earn hundreds of dollars.