Michael Bublé Shares an Endearing Video of His 2-Year-Old Daughter Vida Crying over Princesses
Canadian singer and songwriter, Michael Bublé shares an adorable video of his 2-year-old daughter, Vida. She is seen crying in the video as she chooses superheroes over princesses.
On Wednesday, the singer, Michael Bublé posted a video with his daughter, Vida on Instagram, asking her whether she likes the princess. She cried and denied liking the princess. He then asked her whom does she prefer, and to his surprise, she emotionally told him she likes Marvel.
Bublé was astonished by his daughter's response and is left with an open mouth for a second in the video. To reassure, Bublé asked her whether she liked Marvel as in the superheroes, and she cutely faced away and confirmed she like Marvel, the superheroes.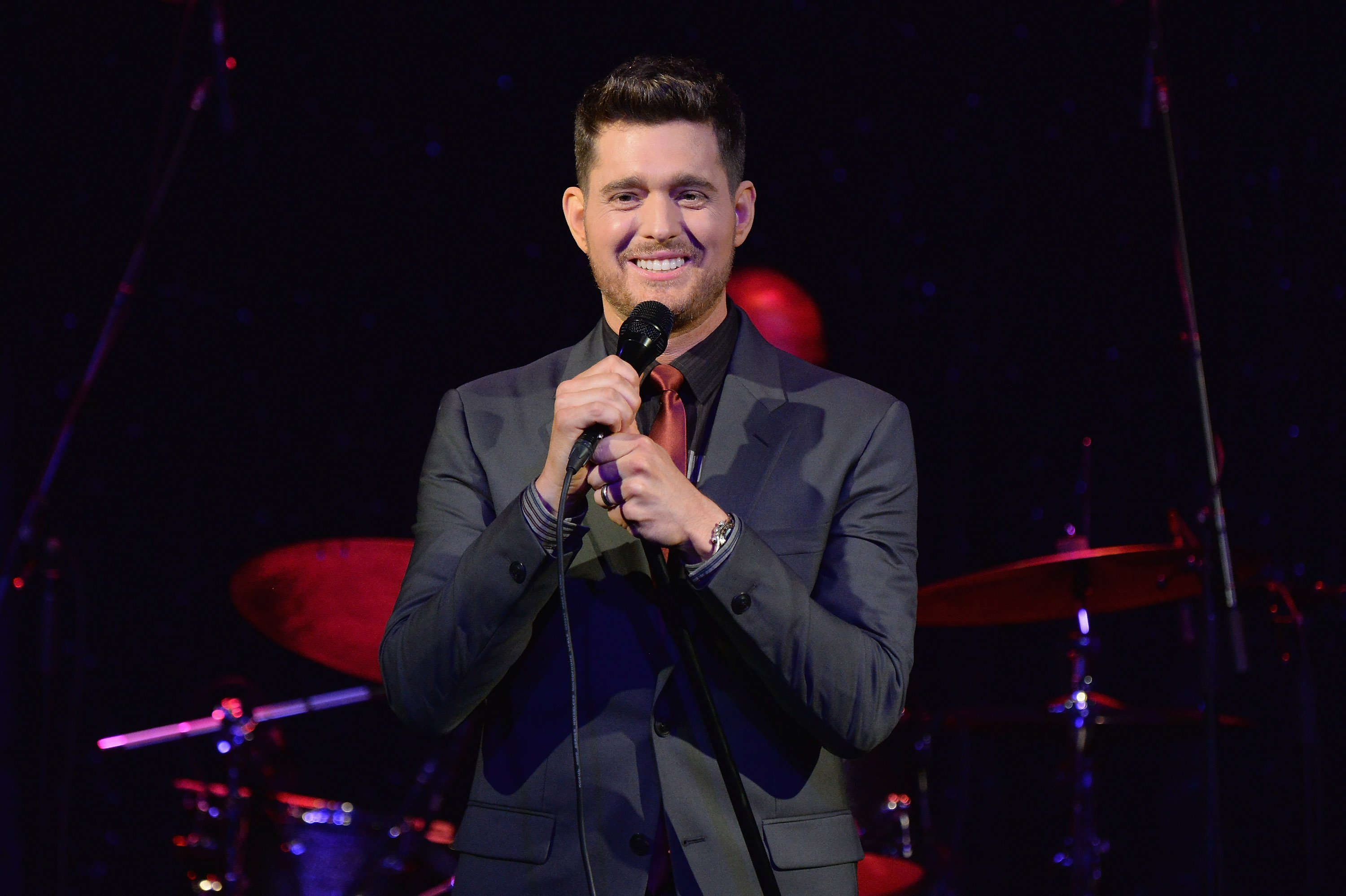 Bublé's excited nod upon his daughter's confirmation demonstrated that he is happy with his daughter's preference. He added a sunglass sticker, subtitles in the video, Marvel Studios' logo, and a GIF of the superheroes in the video.
Bublé shares three adorable kids with his wife Luisana Lopilato - two sons, Noah, 7, and Elias, 5, and the two-year-old daughter, Vida. Their children are the light of their lives. The caption on his daughter's video on Instagram said:
"I should have seen it coming... Her first words were "I AM INEVITABLE!"
Though the couple likes to share minimum pictures of their children on social media, they never failed to delight their fans with their family pictures on every occasion. The limited number of pictures portray the love and the charming personalities in the family.
Bublé and Lopilato have been married for ten years and celebrated their anniversary in April. On their anniversary, he posted a picture staring into her eyes, on Instagram with a small yet loving message in the caption.
The couple had gone through a lot of difficulties in recent years.
Lopilato also posted an IGTV video on Instagram on the occasion of their 10th wedding anniversary. It was a montage of pictures from their wedding, the memorable moments of their married life, and a video at the end where the two are jamming to "Let It Go".
She wrote the caption in two languages - Spanish, and the same message translated in English, expressing her emotions and love for him. She described in the caption that the pair had fought and won many battles together. Bublé said to People:
"I think I'm a good hands-on dad, but I still don't think I come close to doing the work she does."
The couple had gone through a lot of difficulties in recent years. One of the toughest battles their pair fought was when in 2016 their elder son Noah was diagnosed with liver cancer at the age of 3. A few years later, with Noah's cancer in remission, the family had some joyful moments in their lives.
In 2018, Bublé announced his album "Love" and also achieved a star on Hollywood's "Walk of Fame". Bublé believes it is important for their partner to keep things real in any marriage. He revealed his wife helps him in keeping a viewpoint.
Bublé previously revealed that he might like to expand his family, even after having three kids. Nonetheless, he jokingly confessed that Lopilato decides how many babies the couple will have as it is her body and she does plenty.
He thinks he is a good hands-on father but still that doesn't stand anywhere close to the work she does. He described that whatever his wife decides, remains the final decision, and he does things as she wants.