Nancy Allen Looks Ageless At 71 — Inside the 'Robocop' Star's Life Today
Award-winning actress Nancy Allen, who was married to filmmaker Brian De Palma in the early 80s, is 71 years old now and looks as gorgeous as always.
Born in June 1950, Allen has been putting in work in the entertainment industry since she was only 15 years old, taking some acting gigs in TV commercials.
In the early 70s, she started her movie career in "The Last Detail" and "Forced Entry." Her popularity skyrocketed in 1976 when she portrayed Chris Hargensen in "Carrie," directed by Brian De Palma.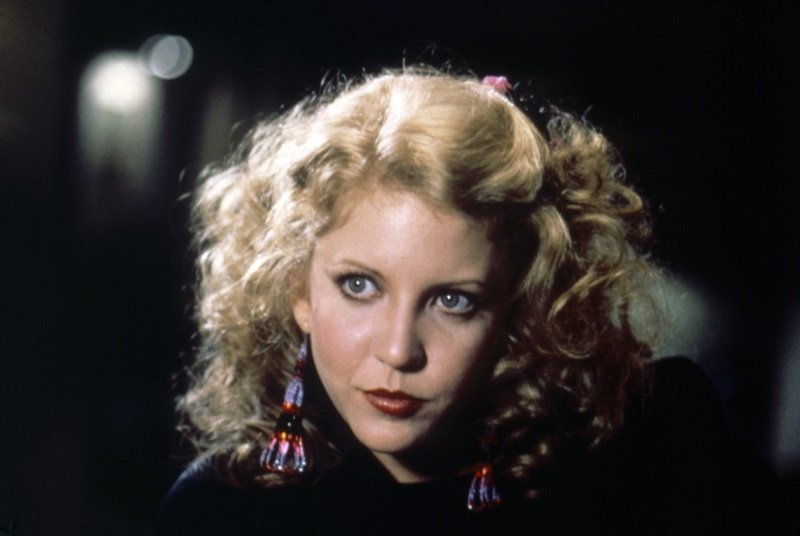 Allen and De Palma tied the knot in 1979, and the actress confessed she never really thought she would book the part in "Carrie," "let alone marry" De Palma. 
The pair only began dating three months after the production of "Carrie" ended, and she worked in three more of his films: "Dressed to Kill," "The Fury," and "Blow Out." 
Nancy Allen confessed that having her husband as her director could be challenging, but the former couple agreed not to discuss the day on set at all. Allen's characters died in all of her husband's films, though.
Her portrayal of a prostitute who witnessed a murder in "Dressed to Kill" was so successful that she was nominated for a Golden Globe for New Star of the Year. 
[Allen] loved working with director Paul Verhoeven, as he "knows what he wants."
Allen once admitted her favorite memory of making "Dressed to Kill" was working with Hollywood legend Michael Caine. She added that filming the movie in New York, her hometown, was "terrific." Allen said: 
"It's so amazing to shoot all over the city and in different places. Of course, they did the interior of the museum in Philadelphia, but the film was all shot in New York."
In 1984, Allen and De Palma divorced, and she supposedly started getting fewer job opportunities. Fortunately, she attracted a lot of attention as Officer Anne Lewis in 1987's "RoboCop."
The actress admitted she loved working with director Paul Verhoeven, as he "knows what he wants" and had a structured vision. Allen was against the "RoboCop" remake as she believes iconic films should not have remakes. 
In 1992, Allen married actor and producer Craig Shoemaker, but they parted ways two years later. She then married Randy Bailey in 1998, but they divorced in 2007.
Today, Nancy Allen is 71 years old and is involved in the cancer support center We Spark. She is no longer interested in Hollywood. Judging by her Instagram account, she's dating a man named Jay. They look so in love!