'My 600-Lb Life' Alum Marla McCants Looks Incredible Now: Her Story after the Show
"My 600-Lb Life" alum Marla McCants has a stunning new look based on her recent social media posts. Here's a look at her life after she appeared on the popular TLC show.
On her Instagram account, Marla McCants seems to post a lot of photos promoting weight loss events or talking about her grandson, Amari. In all the images that she posts of herself, she still looks great.
In December 2020, McCants shared a series of photos, all of which showed her looking incredible and in good spirits. She wrote in the caption that the snaps were taken at family gatherings.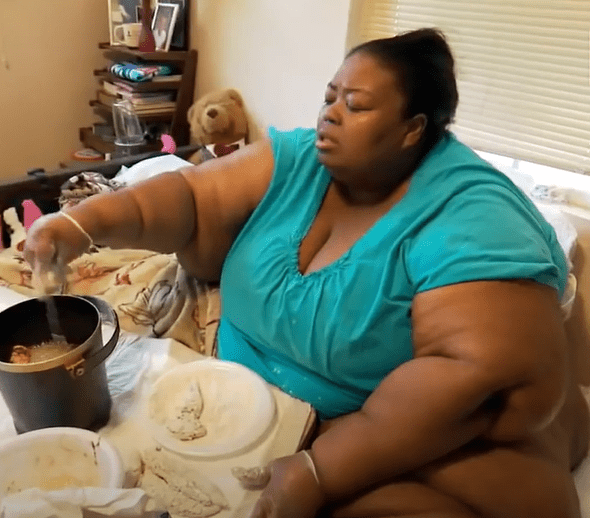 McCants is a member of L.O.S.S., an organization that offers support to grieving individuals. The star uses her Instagram page for advertising the group and fund-raise for the less fortunate. 
McCants had one of the most challenging cases on the show, making her story even more inspiring. Before gaining weight, she worked as a nursing assistant and spent most of her time caring for others. 
Following her appearance on "My 600-lb Life," McCants remained steadfast in her quest for self-improvement. Her top priority was reclaiming her old self for her loved ones and, above all, for herself.
In January 2020, McCants sought a publisher to help publish her memoir.
When McCants first appeared on the show, she weighed 800 pounds. She had gastric bypass surgery, after which she moved with her daughter to Houston, Texas, where she teamed up with Dr. Now.
McCants weighed 534 pounds by the end of her episode. Since then, she has criticized the show's production company, Megalomedia. She said they were acting unethically and committing fakery.
In a 2019 interview, McCants talked about how production tricks were used during the filming. Nevertheless, she stressed that Dr. Now did not fall under her criticisms of the hit TLC show.
In January 2020, McCants sought a publisher to help publish her memoir. Though it doesn't seem that the book was published, she did reveal the theme: Anyone can overcome their fears and struggles.
Born in Detroit, Michigan, and raised in Nashville, McCants has experienced many traumatic events in her life. A former boyfriend kidnapped her following an altercation and held her at gunpoint.
After that incident, McCants became emotionally distraught and began eating junk food endlessly to cope with it. As of the time the suspect was arrested, she already weighed 700 pounds.