TI's Daughter Deyjah Melts Hearts by Sharing a Video of Zonnique's Baby Girl Hugging Her
Acclaimed rapper T.I.'s daughter, Deyjah Harris, posted a heartwarming video of herself sharing a sweet moment with her stepsister Zonnique Pullins' baby daughter. Watch the charming clip.
Deyjah Harris, daughter of rapper T.I., melted hearts on social media with a video that showed her stepsister Zonnique's baby girl hugging her from behind while they were lying in bed.
Posted to Twitter on June 23, the video showed Deyjah, clad in a black T-shirt, pulling facial expressions while capturing the moment when her adorable niece Hunter Zoelle James embraced her in the bed.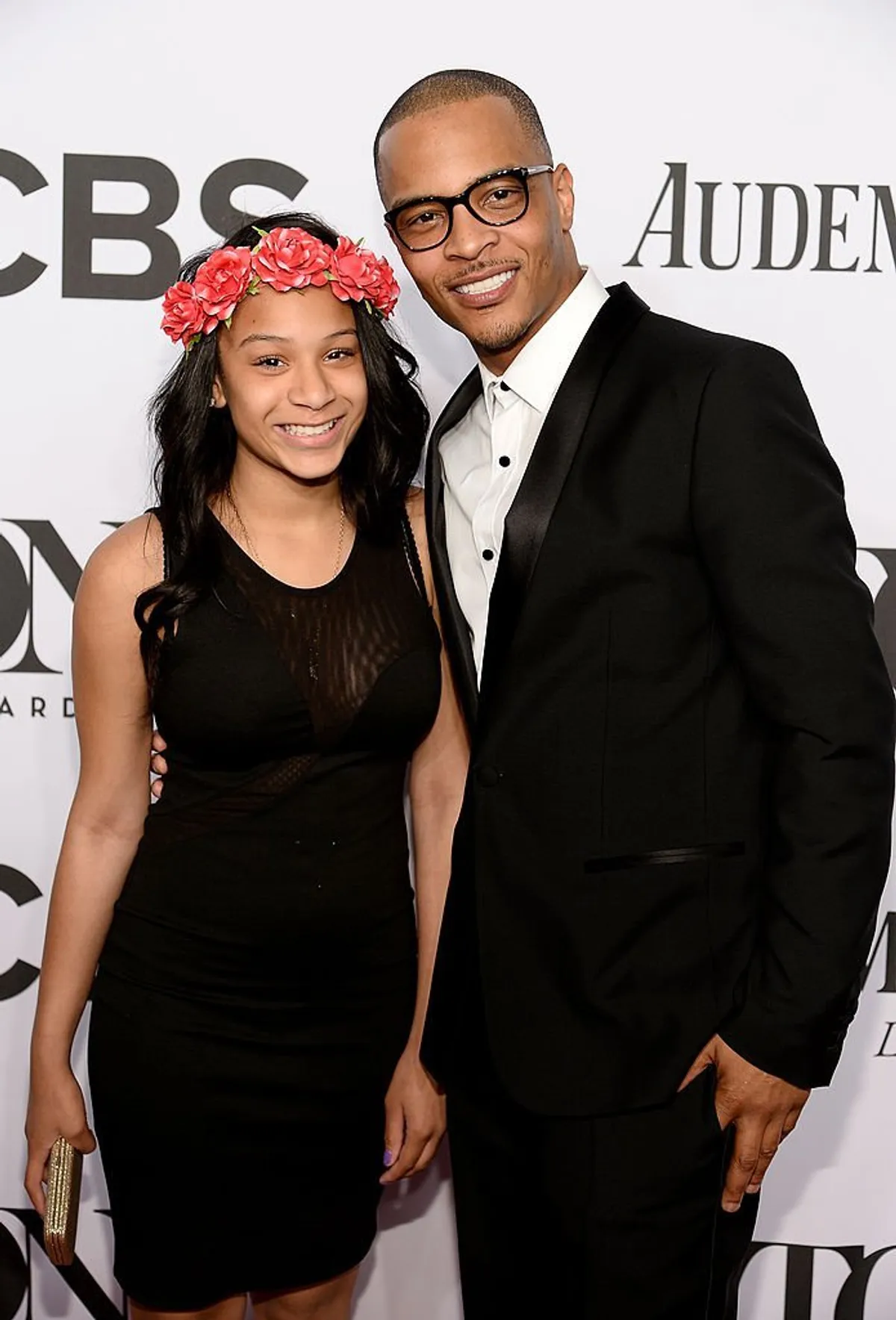 Baby Hunter, who was born in December 2020, looked fresh from sleep as she wrapped her tiny arms around her aunt's neck and clutched the latter's shirt. Deyjah captioned the sweet post:
"[This] is who I woke up to at 8 AM this morning."
Wearing a headband and a shower cap, Deyjah savored the moment and pouted her lips for the camera, as if to look as cute as Hunter. While the little girl's face looked neutral, she captured everyone's hearts.
The clip has amassed more than one million views, with more than 117,000 Twitter users giving it a heart reaction. One admiring fan commented that baby Hunter is lucky to have Deyjah as her aunt.
The outspoken social media star also opened up about her struggle with mental illness.
Zonnique shares Hunter with her 24-year-old boyfriend, rapper Bandhunta Izzy, who has two children from previous relationships. The couple has been on cloud nine since welcoming their first baby together.
this is who i woke up to at 8 AM this morning😍🥺😍 pic.twitter.com/y7wM82Pj5r

— Deyjah Harris🤎 (@yafavdeyj) June 23, 2021
In the comments section, many praised Deyjah for her ravishing natural beauty. The 20-year-old social media star has more than 200,000 followers on the platform.
Other followers shared their own moments with cute babies. Just as Deyjah was delighted to wake up to Hunter snuggling up to her, her fans were also pleased to see the clip at the start of their day.
Social media users look up to Deyjah for her warm and fun spirit, but she also has her fair share of struggles, including within her famous family. Last year, a revelation was made about her that shocked many.
T.I revealed on a podcast that he used to visit the gynecologist along with Deyjah, in order to make sure that she was still a virgin. The hip-hop icon faced a public backlash because of it.
T.I., whose real name is Clifford Joseph Harris Jr., has since apologized for this practice and for publicly embarrassing his daughter. The situation created a rift between the pair but didn't last long.
The outspoken social media star also opened up about her struggle with mental illness. She revealed she had been battling depression and anxiety since she was 11.
Because of her experience, Deyjah has been vocal about her support for greater mental health awareness. She recounted being the subject of bullying in grade school, resulting in her having low self-esteem.