Zonnique Shares a Sweet Snap of Daughter Hunter — Fans Looks like Her Aunt Heiress
Zonnique Pullins recently shared a picture of her daughter Hunter Zoelle James on social media. Take a look at what fans had to say about the girl's photo. 
Tiny Harris' daughter Zonnique Pullins shared on Twitter a charming picture of Hunter Zoelle James, her adorable daughter. It drew mixed reactions from fans and followers.
The photo Pullins posted ended fans' speculations about Hunter's physical features. Her fans went back and forth on the Internet to imagine the similarities between the girl and the 25-year-old R&B singer.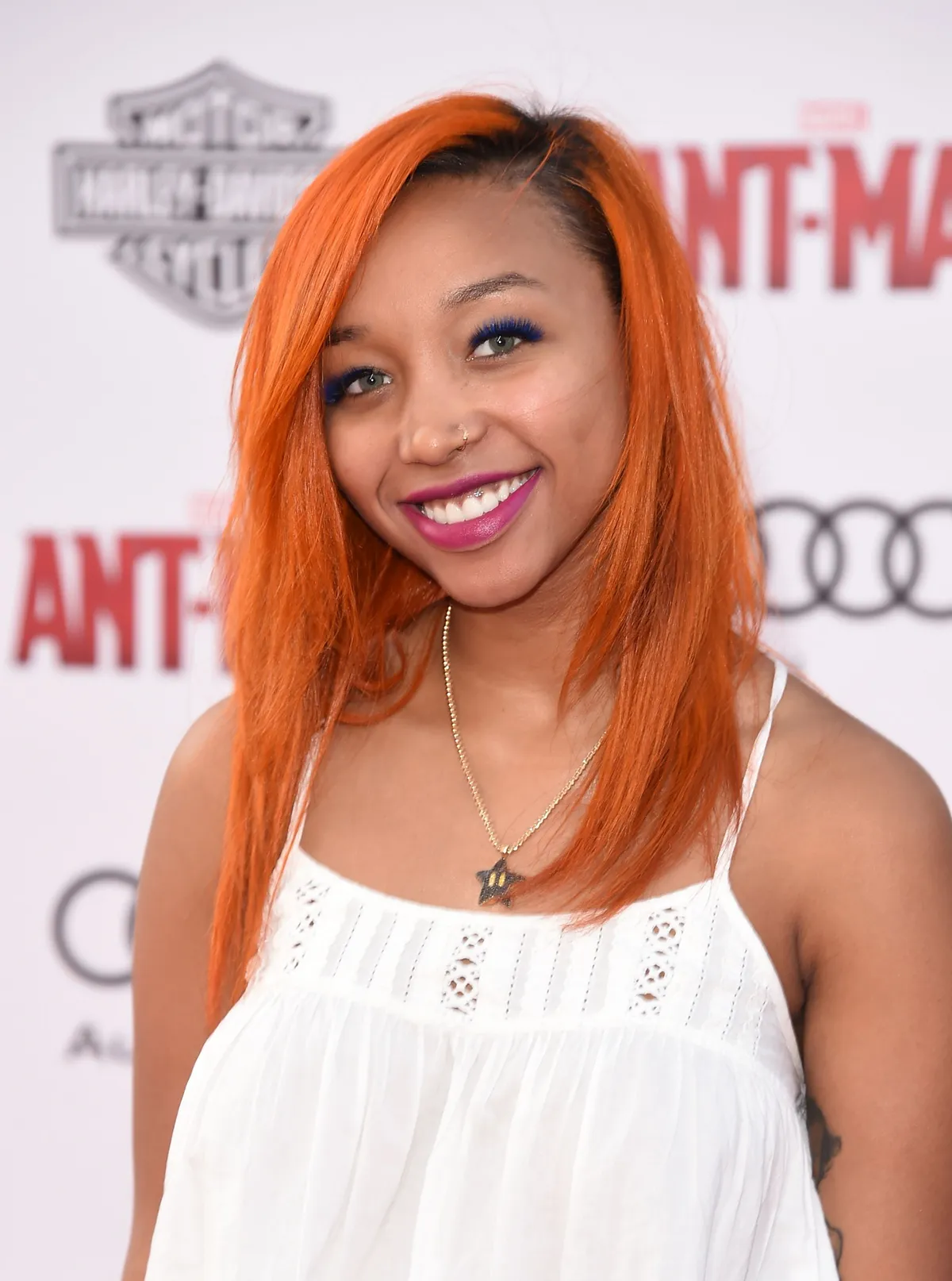 Pullins held Hunter close to the camera, showcasing the girl's round eyes and plump cheeks. The new mom captioned her post explaining that she spent nine months "baking" her daughter to perfection.
While others thought Hunter resembled the "The Mix" star, one Twitter user expressed that the baby looked like Pullins' siblings. Another user wrote:
"tiny genes are strong lmao thats baby heiress. [sic]"
Another commenter also shared her thoughts about Hunter's picture and was shocked that the baby in the photo was not Heiress Harris. Heiress is Pullins' little sister. 
More followers trooped in the comment section and noted Hunter's cuteness. Amid the confusion, a fan suggested they could see Heiress's resemblance to Hunter by squinting their eyes for a little while.
Pullins and boyfriend Badhunta Izzy welcomed Hunter in December 2020. Hunter is Pullins' first child and the rapper's third. Izzy has two other children from previous relationships. 
In addition to revealing her daughter's name a few weeks ago, Pullins also revealed that Tiny gave her the idea to name her daughter Hunter. Meanwhile, the former OMG Girlz member thought of the name Zoelle for her daughter's second name. 
If not Zaza, Tiny also shared another option where Hunter can call her "Honey."
y'all ain't bout to tell me this baby don't look like me after I spent 9 months baking her ass to perfection 😅 pic.twitter.com/hkQaIeAhhM

— baby spice (@Zonnique) March 29, 2021
Meanwhile, Heiress was able to bond with her newborn niece the past weekend. The five-year-old girl performed her aunt duties by singing and kissing her niece on the forehead.
Tiny herself captured the perfect moment. The former Xscape band member posted on Instagram how touched she was by Heiress's gesture and referred to her granddaughter as "the sweetest baby" she had ever seen.
if you squint a lil you can see the resemblance but sis take this L because that baby looks like her Aunty Heiress 😂😭 pic.twitter.com/ADi2yIMeu1

— grace (@derrickakordei) March 29, 2021
Tiny previously expressed hope that her granddaughter would call her something cooler and cuter than "grandma." She recently revealed in a recent interview that she prefers to be called "Zaza."
If not Zaza, Tiny also shared another option where Hunter can call her "Honey." For her husband, rapper T.I., he might want his grandson to call him "Big Dog."