Arnold Schwarzenegger Wears Horned Helmet as He Holds Greatsword
Arnold Schwarzenegger recently revisited his Conan the Barbarian character in an Instagram post that left fans asking for a third chapter of the movie.
Actor Arnold Schwarzenegger recently shared a photo of himself holding a sword and wearing a horned helmet with a furry edge, and fans are loving every bit of it.
The actor donned a black animated T-shirt with Conan the Barbarian, his character from the '80s "Conan" film franchise drawn across it.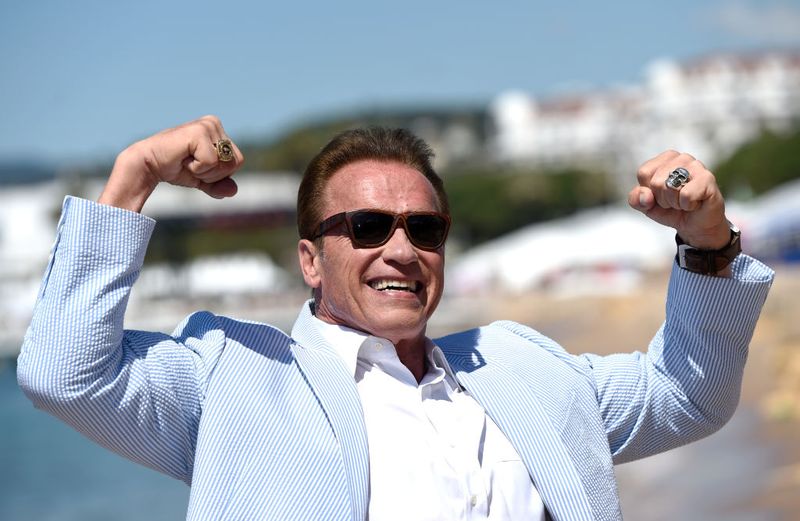 He posed staring wide-eyed at the camera while holding on to the sword tightly. Schwarzenegger accompanied the photo with a caption, urging fans to get their copy of the shirt.
Shortly after sharing the post, fans and followers trooped to the comments section, gushing over the photo and asking for a remake of "Conan". One user wrote:
 "King Conan Arnold! We need it!"
Several others also left similar comments, telling Schwarzenneger to release another sequel of "Conan." Many others were also showing love for the picture by clicking the like button. 
Though Schwarzennegger's first major lead role was as Hercules in the 1969 movie "Hercules in New York," "Conan the Barbarian" remains one of his most popular works so far.
Schwarzenegger has also appeared in several movies, including "Terminator.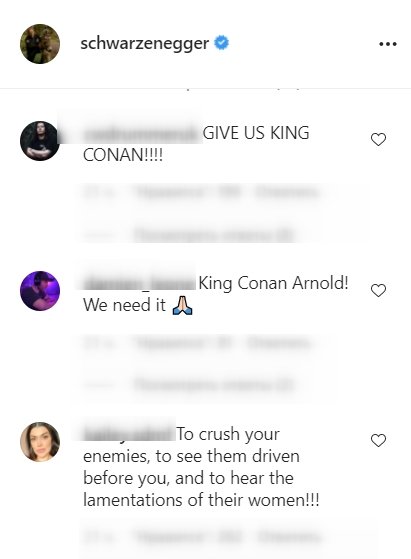 He first portrayed the role in 1982 and reprised it in the 1984 sequel "Conan the Destroyer." Ever since then, fans have continued to clamor for a third movie.
Just like his fans, it appears Schwarzennegger is anticipating a remake as the actor has consistently revisited the role over the years.
The actor's latest photo is not the first time he is referencing his Conan the Barbarian character in his social media posts, and fans love it!
Last week, Schwarzenneger gave fans a glimpse of his workout session, during which he showed off some of his Conan the Barbarian choreography.
The actor shared a similar video, showing off his choreographed Conan moves last year while at the Arnold Sports South America event.
The Conan series might have first been released in the 80s, but from all indications, even now, decades later, it remains as relevant as ever.
But outside of his Conan character, Scwarzenneger has also appeared in several movies, including "Terminator" which is now ranked as one of the best movies from the '80s.
No doubt, Schwarzenegger has proven himself to be a great actor over the years, and indeed, it is no surprise that fans want him back on their screens!