Khloé Kardashian Shares Snap with Daughter True On Her Lap after Split with Tristan Thompson
Following her split from Tristan Thompson, Khloé Kardashian recently celebrated having 158 million Instagram followers with pictures of her and her daughter, True, posing beautifully. 
American television personality and model Khloé Kardashian is a doting mother to her 3-year-old daughter, True Thompson. Time and again, the 37-year-old has shown what amazing bond she shares with her daughter.
Following a recent breakup with her boyfriend and daughter's father, Tristan Thompson, Kardashian took to Instagram to share an array of adorable pictures of herself and True.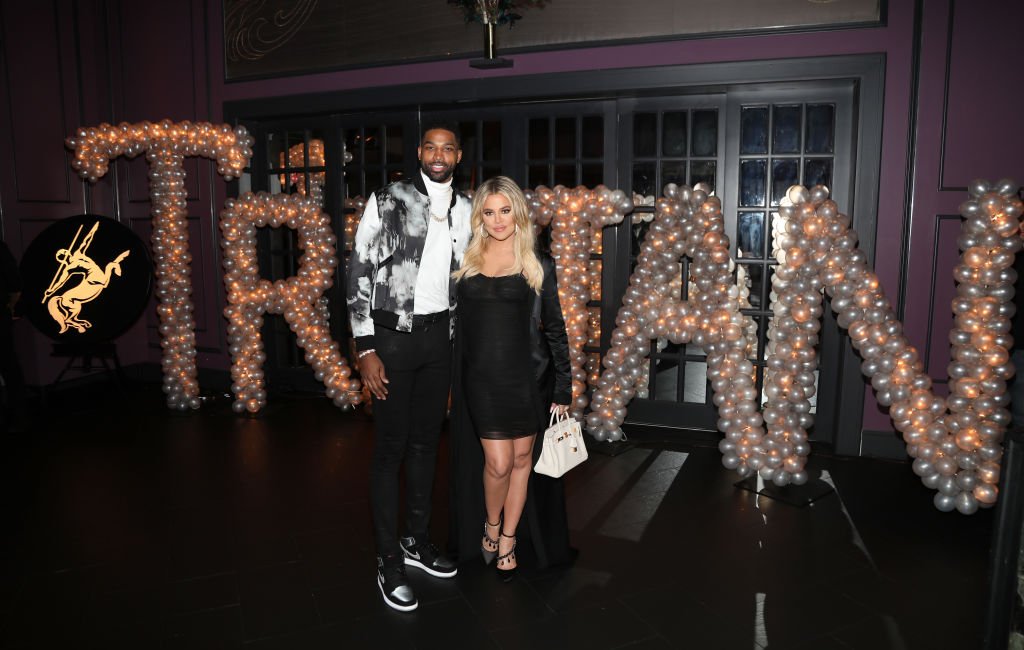 The amazing six-piece slideshow featured the mother-daughter duo enjoying a happy moment. In the first snapshot, Kardashian was clad in a Fendi outfit which she paired with white sneakers.
The reality TV star looked chic while rocking her straight brown hair with elegance. She finished off her look with a pair of dark glasses. The post was accompanied with a caption that read:
"158 Million!!! Thank you!!! We love you!!! Love my bestie and I 🤍"
Kardashian looked perfect as her mini-me was adorably placed on her lap. True beamed with cuteness and innocence while dishing out a lovely smile for the camera. In addition, she rocked her curly black hair, which was nothing short of amazing.
Other snapshots saw the mother and daughter in the same outfits, showing off their bond in different poses. In one of the slides, True planted a beautiful kiss on her mom's cheek.
The breakup was believed to have happened a few weeks ago.
Fans and followers took turns in the comments section to rain accolades on the star and her daughter for their good looks. Others encouraged Kardashian to stay strong despite her split from Tristan.
A user revealed that she loved Kardashian and also advised her to be strong. She added that the proud mom's prince charming would come soon. Another respondent said:
"Khloe I will be so glad when you can find a man who appreciates all the love that you have to guess❤"
Kardashian and Tristan's split came as a shock to the public, especially to fans who found the love story the duo shared admirable. The breakup was believed to have happened a few weeks ago.
According to a source, there was no drama, but things did not work out between the former lovebirds. The duo had previously ended their relationship in 2019 after Tristan reportedly cheated on Kardashian with model, Jordyn Woods.
Despite the cheating scandal, Kardashian and Tristan got back together last year. However, in recent times, new allegations of the NBA star being unfaithful to his girlfriend with several women came into the limelight.
This resulted in the breakup. Following the separation, the pair remain friends with each other and will continue to co-parent their daughter.