Kourtney Kardashian Stuns in a Skimpy Top As She Sits on Her Boyfriend's Lap in New Photos
Kourtney Kardashian recently took to her Instagram page to share some PDA-filled photos where she sat on her boyfriend, Travis Barker's lap.
Beautiful media personality and reality TV star Kourtney Kardashian is not giving fans breathing space when it comes to her relationship with American musician Travis Barker.
Whether wedding bells are ringing or not, Kardashian and Barker are not shy about hiding their love. The "Keeping Up With The Kardashians" star took to her Instagram page to share some pictures of herself and the drummer.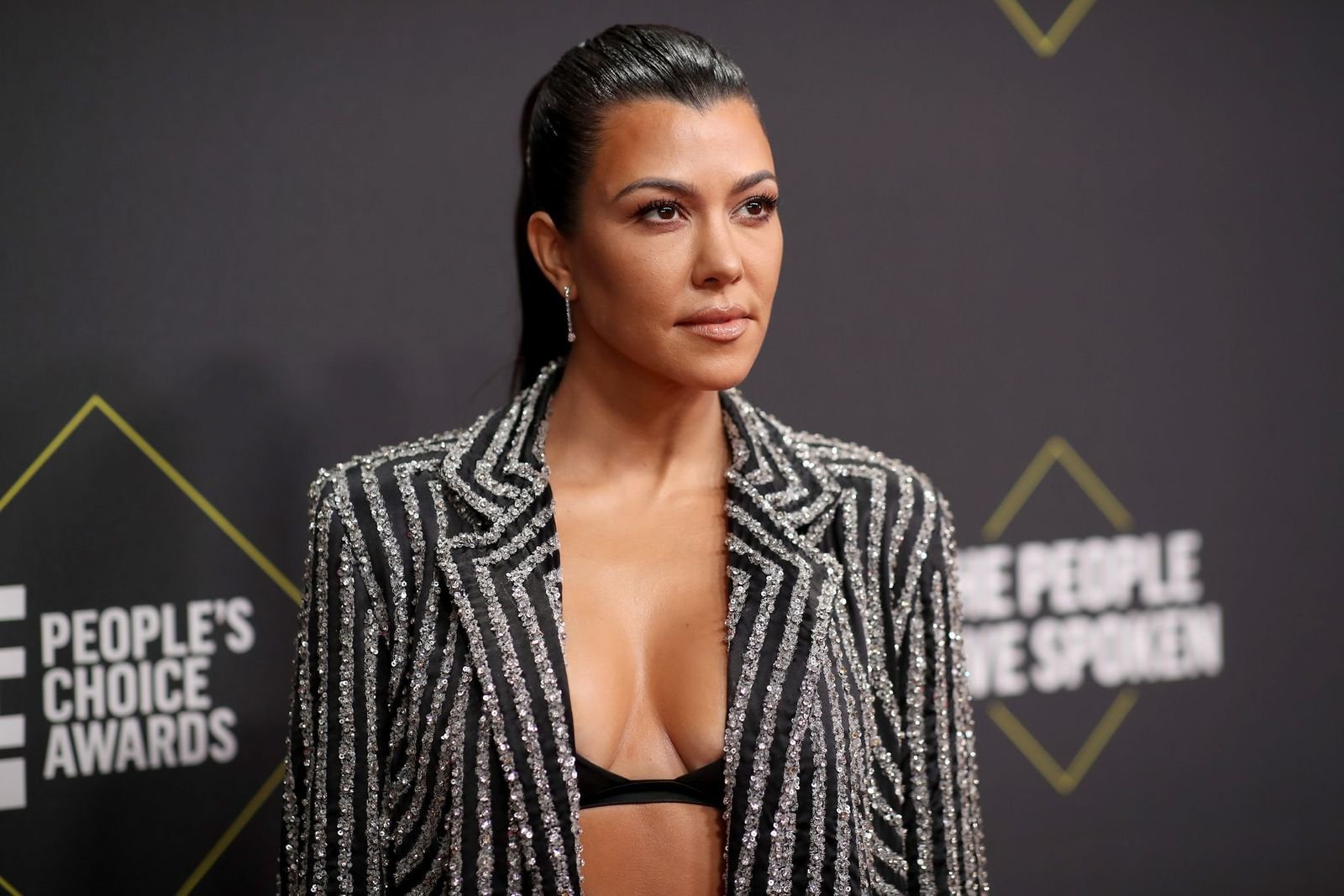 The steamy snapshots featured the duo in real PDA mode as Kardashian posed while sitting on her boyfriend's lap. The mother-of-three looked chic in a sexy black top which she donned over a mini black skirt.
The sexy outfit was a perfect fit for the model as it gave her well-toned thighs ample opportunity to be on full display. Kardashian wore her silky black hair in a ponytail pattern with some strands brushing the sides of her face. 
She gave a fierce look at the camera while holding her man's properly tattooed hand. Barker matched his beau's look with an all-black ensemble and a beanie finishing his look with a silver neck accessory.
In another photo, the 42-year-old showed off her diamond-encrusted fangs while smiling from ear to ear. The last slide saw the lovebirds dish out very similar looks for the camera.
Recently, the socialite shared images of her and her boyfriend making out.
As expected, fans and followers bombarded the comments section with accolades for the lovely moments. A user revealed she was glad that the model was happy.
Fellow celebrities of the star also dropped comments in admiration. Replying to his woman's post, Barker penned down three skull emojis. Celebrity Phil Riportella noted the images made him happy.
With Kardashian constantly showing off her romantic moments with Barker on social media, the recent snapshots of the lovebirds showcasing PDA comes as no surprise.
Recently, the socialite shared images of her and her boyfriend making out in what appeared to be a recording studio. The post was accompanied by a caption filled with several emojis. 
Time and again, the pair has shown the public that they cannot get enough of each other, and some sources have confirmed it. An insider once revealed that Barker was smitten with Kardashian and had been for a while.
The "Blink-182" drummer has constantly shown his affection for Kardashian, from tattooing her name on his chest to spending quality time with her children. The 42-year-old also reciprocates the love by spending time with Barker's family.