Kourtney Kardashian & Travis Barker Show PDA Passionately Kissing & Hugging in New Photos
Whether wedding bells are ringing is still up for discussion. Either way, based on their PDA-filled photos, Travis Barker and Kourtney Kardashian are ensnared by one another. 
Pop-punk drummer Travis Barker and Kourtney Kardashian were not shy to show their affection. The reality television star shared a post of them wildly hugging and kissing.
The two pictures embodied free-spiritedness; Kardashian unabashedly wrapped her legs around her boyfriend whose tattoo-filled arms embraced her. The lovebirds were deeply taken in by the heated moment.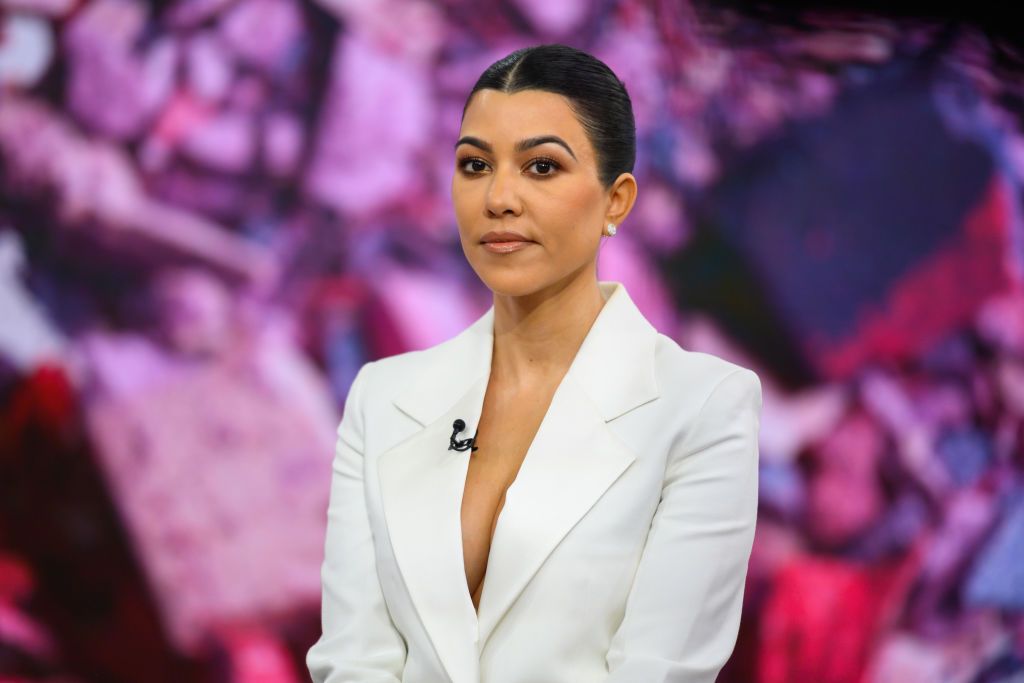 The blazing infatuation emanated from the couple as their bodies pressed against each other. Expressing this affection in the comment section, Barker penned: 
"My baby.❤️‍🔥"
In his remark, the fire and heart emoji perfectly encapsulated the scorching tenderness the couple was showing each other. Kissing with their eyes tightly shut, the pair was unaware of their surroundings. 
The two were in a music studio. This added to the couple's rock-n-roll devil-may-care attitude as they enclasped one another.
Originally, in 2006, [Barker] had a crush on Kardashian's sister Kim Kardashian.
Fans loved the steamy picture, setting the post alight with fire emojis all around. Kourtney's sister Khloé Kardashian also sent through four hot face emojis. 
The couple embraced their beatnik spontaneity, with Kardashian choosing to give her lover a tattoo. She supplied her love with cursive ink that reads, "I love you."
The Poosh CEO captioned the moment she etched the love note into the Blink 182 drummer's arm. Once again, Barker commented, stating that his girlfriend was multitalented. 
Originally, in 2006, the music artist had a crush on Kardashian's sister Kim Kardashian. He eventually became friends with the famous family from 2017 to 2018.
At this time, he was seen with Kardashian on several occasions going out with friends. In 2021, whispers began that the two were a couple, and by February that year, they confirmed this on Instagram. 
Lately, the rumor mill has begun spinning again. An insider recently claimed that the two might be heading towards a proposal, expressing: 
"An engagement could be right around the corner for Kourtney and Travis."
However, there have been contradicting reports with another source claiming that this is not in the books just yet. The topic has come up, they claim, but there are many complicated factors involved.