Shaunie O'Neal's Long-Haired Daughter Amirah Looks like Her While Posing near a Cool Car in New Pic
Amirah O'Neal looks ravishing while flaunting her long hair as she poses near a cool car in a new social media pic. The pose comes months after she embraced basketball at LSU.
Shaunie O'Neal's daughter Amirah O'Neal took to Instagram to share pictures of herself looking glam in a casual outfit and beautiful hair-do.
The shots featured the 20-year-old posing in front of a white vehicle, with a beautiful smile playing on her lips. She kept it simple in grey, baggy denim pants, a black short-sleeved top, and a pair of Nike kicks.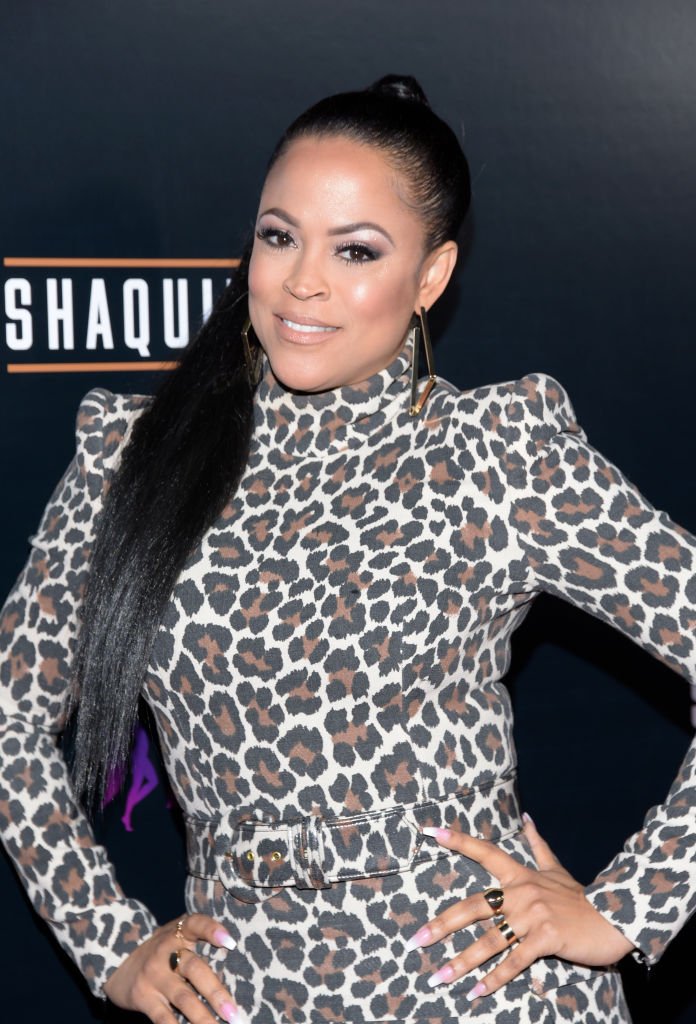 Amirah paired this look with a pair of silver studs and minimal makeup, styling her long curls into a ponytail that extended down to her waist.
The college undergrad relaxed her smile a bit in the second snap, making her full lips stand out as she leaned forward on the car.
Her perfectly laid edges highlighter her face, making the youngster more beautiful. Amirah captioned the shot with a withered red rose emoji, which hardly compared to her beauty.
Shaunie couldn't hide her love and admiration for her baby girl's charms, commenting with a series of heart emojis. Several fans joined the outpouring, commending the youngster's beautiful looks.
Shaunie shared the budding basketballer with her ex-husband and legendary NBA alum Shaquille O'Neal. She is also mom to three of Shaquille's four other kids, including Shareef, Shaquir, and Me'arah.
I'd like them to have a bachelors and masters.
Despite sharing four kids, Shaunie and Shaquille divorced in 2009, after seven years together. The five-year-old mother has been open about her "great" co-parenting relationship with the retired basketball player, admitting it didn't come easy.
Together, the duo remains committed to raising their children to become the best versions of themselves. Speaking on his dreams for his daughter, the NBA legend once said:
"In the perfect world, I'd like them to have a bachelors and masters and be going into their own field."
Amirah, Shaquille's oldest daughter with Shaunie, is already living up to her dad's ambitions for her as she pursues a Bachelor's degree at LSU.
Many may recall that the budding athlete made her dad proud last year when she announced her transfer to his alma mater, Louisiana State University, where he once dominated the basketball team.
In addition to her educational pursuit, the youngster revealed her intentions to join the school's basketball team. Amirah joined her older brother Shareef, who was already giving his dad a run for his record-breaking feats on LSU's male basketball team.
With two kids bearing the legendary athlete's genes already rocking the college basketball league, it won't be long before the name O'Neal dominates the world of basketball once again.