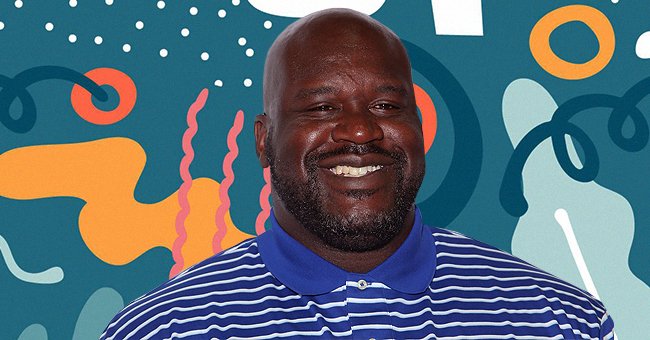 Getty Images | freepik.com
Shaquille O'Neal's Daughter Amirah Flaunts Her Hair & Smokey Eyes in New Selfies
Shaquille O'Neal's daughter Amirah took to her Instagram Story to share new selfies flaunting her luscious hair and flawless face. While Amirah is a true beauty, she is a force to be reckoned with on the basketball court.
The children of retired NBA player Shaquille "Shaq" O'Neal and his ex-wife, Shaunie O'Neal, are evidence of their strong genes, inheriting their mother's looks and their father's superior athleticism.
In recent Instagram Story posts, the couple's eldest daughter, Amirah O'Neal, flaunted her flawless beauty in two new selfies, one taken outdoors and the other taken in an indoor basketball court.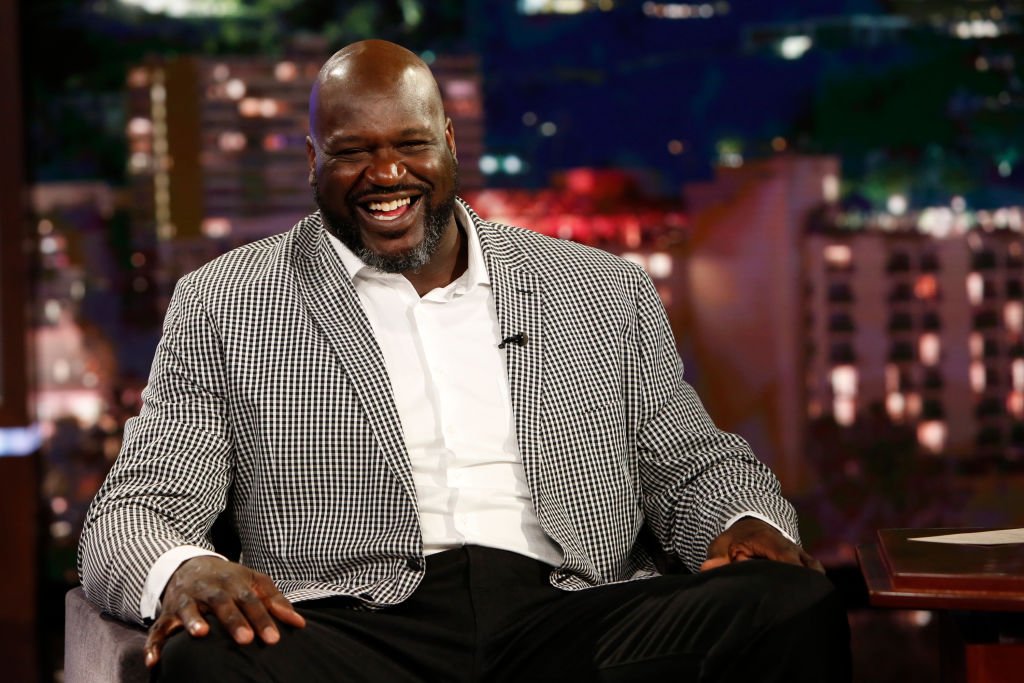 Shaquille O'Neal on the set of "Jimmy Kimmel Live!" on Tuesday, July 16, 2019. | Source: Getty Images
In the first snap appropriately captioned, "self-love," the 19-year-old was pictured up close, showing her smooth, stunning face, which was adorned only by a shiny lipgloss.
While sporting a lime long-sleeved top, which was zipped down to tease her busty cleavage, and a gold necklace, Amirah looked right into the camera while holding up her curly, ombre blonde tresses.
Amirah's second post was taken during a basketball practice session with her younger sister, Me'arah O'Neal. In the video clip, Amirah was featured lying down on the court with the camera raised above her to give an aerial view.
This time, she looked sporty in a gray T-shirt, and her hair was tied back and held down by a white Nike headband. Showing off her humorous side, she winked at the camera before changing the viewpoint to show Me'arah shooting hoops on the court.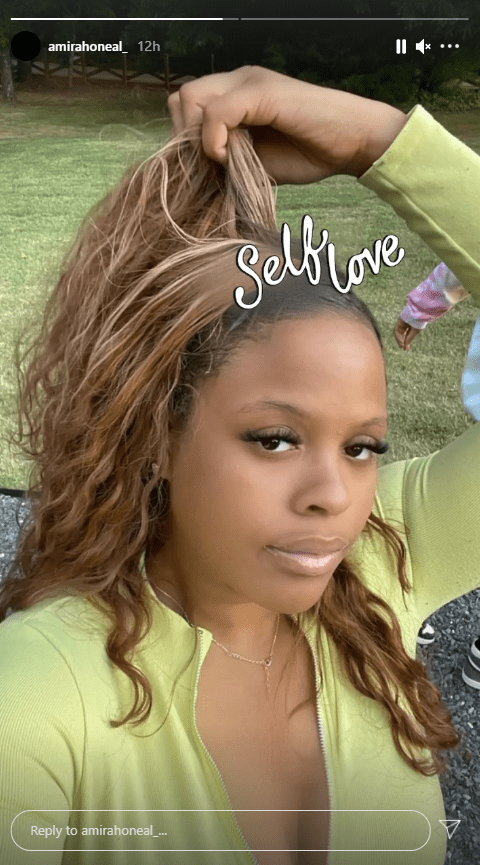 Screenshot of photo of Amirah O'Neal. | Source: Instagram/amirahoneal_
Amirah's caption, "y'all, I'm dead [tired]," is an indication of how intense her basketball training sessions are. However, this is expected if she intends to carry on her father's legacy as an iconic professional basketball player.
The 6'2" beauty is already following in Shaq's footsteps and currently plays for his alma mater, Louisiana State University. Shaq played for the LSU Tigers in the late 80s to early 90s before dominating the NBA.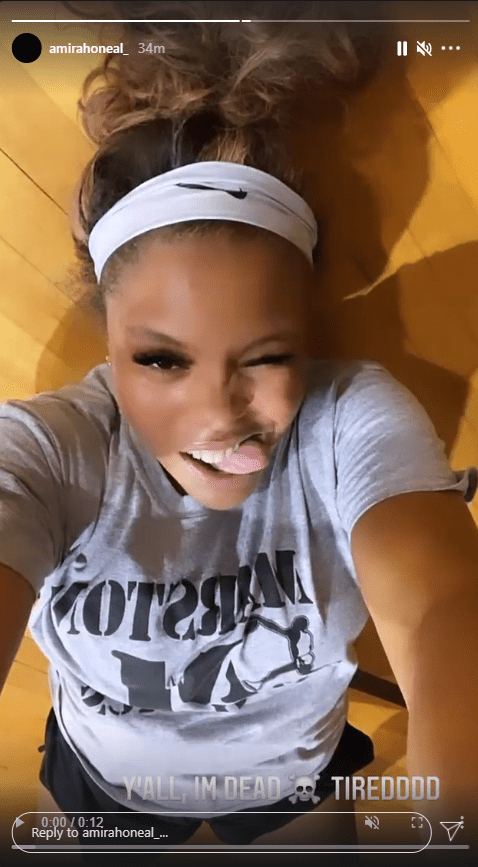 Screenshot of video of Amirah O'Neal. | Source: Instagram/amirahoneal_
Unsurprisingly, Amirah is not the only one of Shaq's kids carrying the torch. Her 21-year-old brother, Shareef O'Neal, also plays for LSU after his transfer from UCLA last year.
As for the younger O'Neal kids, Shaqir and Me'arah, they also share the same passion for basketball and have the athleticism to match. Only time will tell if the four kids will reach the Hall of Fame status that Shaq did during his reign in the NBA.
SHAQ AND SHAUNIE AS CO-PARENTS
While Shaq and Shaunie's kids went the basketball route, their kids from previous relationships chose different paths. Shaunie's son, Myles O'Neal, is into fashion, while Shaq's daughter, Taahirah O'Neal, is reportedly into philanthropy.
The amicable exes have done a phenomenal job of co-parenting their kids despite the demise of their own marriage back in 2009. Interestingly, Shaq told Us Weekly that he doesn't want his daughters to date NBA players.
Please fill in your e-mail so we can share with you our top stories!