Alisyn Camerota Suffered from Infertility and Failed IVF Cycles — Personal Facts about Her
Millions of people struggle with infertility. Sadly, it is a topic that is not spoken about enough. Take a look at the story of CNN anchor Alisyn Camerota who overcame infertility and went on to have three children!
Couples have faced infertility struggles, and for women who strive to have children, the pain and frustration that comes with the ordeal can be truly heartbreaking.
Journalist and known political commentator Alisyn Camerota has had to battle infertility in the past with her husband of almost two decades, Tim Lewis, by her side.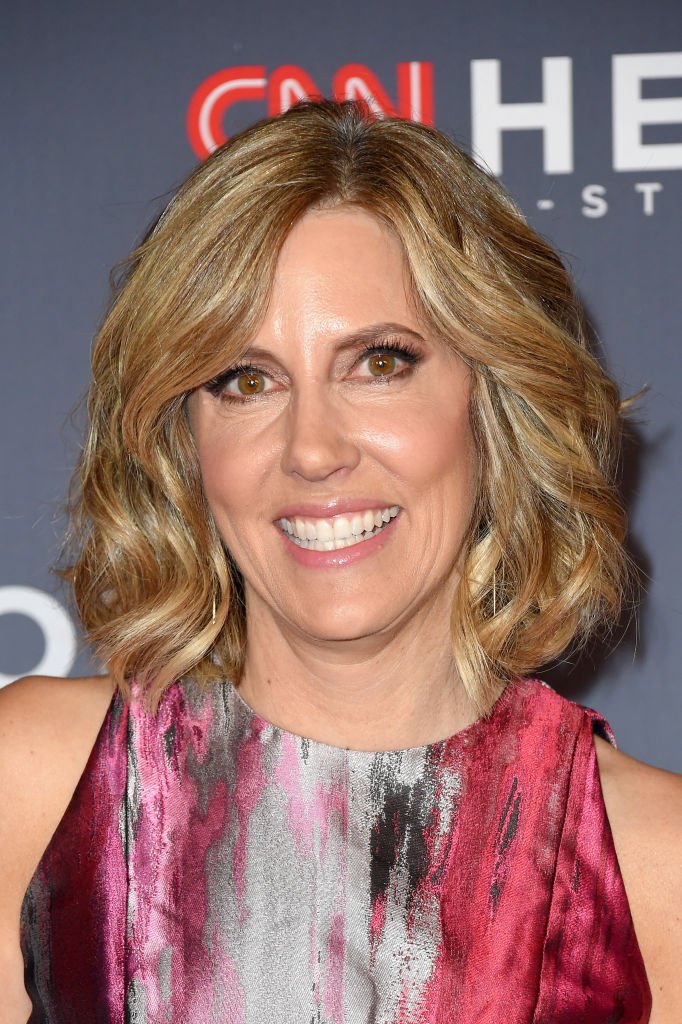 WHO IS ALISYN CAMEROTA?
Born on June 21, 1966, journalist Alisyn Camerota is a current host on the CNN "Newsroom" in the 2-4 pm slot alongside news anchor Victor Blackwell. 
Also known for formerly anchoring CNN's morning show "News Day," after being a presenter at Fox News, Camerota has covered several groundbreaking stories both nationally and internationally.
ALISYN CAMEROTA'S HUSBAND
In 2002, Camerota walked down the aisle to exchange vows with her sweetheart, Tim Lewis. According to reports, Lewis is an investor who earned a bachelor's degree in political science from Yale University. 
He is also a partner at a private equity firm in Connecticut, Southfield Capital. He has been with the company for nearly a decade since 2014.
FERTILITY STRUGGLES AND SUCCESS
Before getting married in 2002, Camerota had one particular couple that she looked up to in terms of what an ideal marriage looked like to her. 
Even more shocking and miraculous was when Camerota returned to the hospital thirteen months later.
In a 2016 article for CNN, the journalist credited her friend and former co-worker Maria Villalobos and her husband, Matt Dancilowicz, for giving her great relationship and, ultimately, marriage advice.
For the years to come, it appeared that Villalobos' wise words were even more necessary than Camerota would have imagined. For years, she and her husband, Lewis, tried for kids.
In a tell-all interview with SELF magazine, Camerota admitted there were signs in her younger years, including irregular cycles, which she dismissed. She shared how she first figure it out with SELF:
"I bought an ovulation kit and realized that I wasn't ovulating. I went to the doctor, who said I had hypothalamic dysfunction."
According to the doctors, this was also the reason why her cycles were irregular — her hypothalamus was unable to kickstart her cycle into gear. For the next three years after that discovery, Camerota underwent several procedures and treatments. She said in an article for Today:
"I wasn't always this open about it. I kept the secret from most everyone in my life: my co-workers, relatives, my best friends, my parents."
From doses of infertility drug Clomid to intrauterine insemination, the couple finally had some sort of a breakthrough with IVF. They had two pregnancies and two miscarriages. 
With Lewis by her side, Camerota continued to persevere, and finally, the fourth IVF cycle worked and their twin daughters, Alesandra and Francesca, were born.
Even more shocking and miraculous was when Camerota returned to the hospital thirteen months later, worried that a cyst or tumor was growing in her stomach. Instead, she was 16 weeks pregnant! The third of Alisyn Camerota's kids, her son, Nathaniel, was born in 2007.
WHERE IS CAMEROTA TODAY?
Since overcoming her overwhelming battle with infertility, Camerota is doing great! Fans would also be delighted to see that Alisyn Camerota's children are doing great as well! 
The news anchor has become an advocate for infertility struggles, helping others who are going through what she went through.
These days, Camerota mainly concerns herself with balancing her work and family, greatly warming the hearts of the many people who followed her journey.