Fans Explode after Discovering That New Celtics Head Coach Ime Udoka Is Engaged to Actress Nia Long
Fans were astounded and released a chain of reactions after discovering that the New Celtics Head Coach, Ime Udoka, is engaged to his longtime partner, Hollywood star, Nia Long.
Ime Udoka is an accomplished sports star who began his career in Nigeria, his birth country. He proceeded to establish himself in the NBA, as a professional basketball player and an assistant coach, in the USA.
Recently, Udoka earned a new status by replacing Brad Stevens as the new coach of the Boston Celtics. The news was celebrated by fans and his lover, Hollywood actress Nia Long who he has been dating for a few years. They share a son, Kez Sunday together.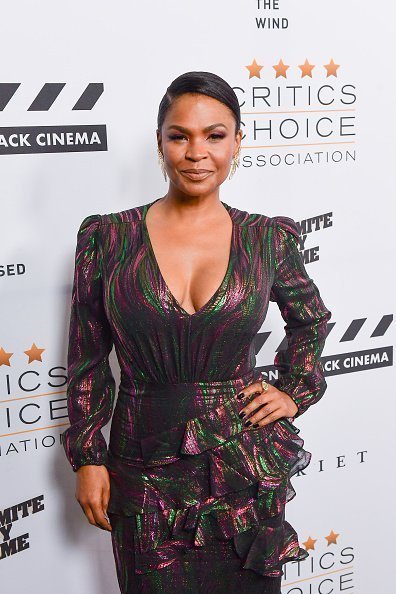 However, after five years together, fans wondered when they would share news of their engagement. Especially since they display a vast amount of commitment in their enviable relationship. 
This is how the couple changed the narrative before the year 2015 ended and the reactions they got from their loyal and enthusiastic fanbase.
FANS' REACTION TO THEIR ENGAGEMENT 
In 2015, the couple shocked fans by revealing that they may have a wedding to plan soon. They confirmed the news of their engagement when Long stepped out with a sparkling diamond ring. 
It has been ten years since their romance began, but some fans are still not sure about their relationship status. Upon hearing news of their engagement, it stirred numerous reactions from Twitter. One person wrote:
"Wait a minute, Nia Long and Ime Udoka are a couple?"
IMAGINE your franchise not employing Nia Long's husband I simply cannot relate to that level of poverty 🤢 pic.twitter.com/y0S2FcOnzH

— Cousin Steez (not notable) (@AndrewDoxy) June 23, 2021
Another gushed that following the former athlete's new position, his fianceé takes the spot as the "First Lady of the Boston Celtics," which automatically guarantees the team a win.
Some were surprised that the duo had not married despite the way the deep connection they appeared to share with each other and their son. A few derailed from the lovers' tales and focused on Udoka's new position as the head coach. A fan quipped:
"Imagine your franchise not employing Nia Long's husband I simply cannot relate to that level of poverty."
i wanna thank ime udoka for bringing nia long to boston

— harry potter and the goblet of pfizer (@therealAlcosta) June 24, 2021
Fans of the Udoka-Long romance were not the only ones that congratulated him on the coach's post. His fianceé also took to social media to show her pride. Long explained that she was beyond proud and thanked the entire Boston Celtics staff for a warm welcome.
The new coach also had a few things to share with his team. He mentioned that he is honored and would want to have a successful experience with the crew.
Nia Long becoming the First Lady of the Boston Celtics means the offseason is automatically a win.

— Ben Rohrbach (@brohrbach) June 23, 2021
TIMELINE OF THEIR ROMANCE
The two have been romantically linked since 2010. In the same year, they welcomed their son, Kez, who joined Long's firstborn, Massai, from a former relationship. It took them a few years and a son before Udoka decided to put a ring on that special finger.
When this happened, fans waited to hear a wedding date but it has yet to come. Nobody knows when they will walk down the aisle, but the media has records of Long's view on marriage.
During an interview, the actress, who already has an older son from a former relationship, confessed that she is new to the concept of marriage. While speaking about love, she said:
"Love is complicated, let's just start there...But also, what does marriage really mean...that you own me and I own you? I don't get that part."
Although rumors had it that the actress already said her wedding vows with Udoka, she stated that marriage is not a priority and they are one happy bunch without the "I dos."
The celebrity couple proves that they do not need a wedding ceremony to be a power couple. Long regularly flaunts her happy family, including her fiancé and their son, Kez on social media.