Nia Long Shows Her Longtime Fiancé Ime Udoka and Their Son in a New Family Photo
American actress Nia Long posed with her fiancé Ime Udoka and their son Kez Sunday in an adorable snapshot she shared with fans on her Instagram page. 
Family was the theme in a recent post actress Nia Long shared with her fans on Instagram on Friday. The beautiful actress posted a black-and-white snapshot showing two of the most important persons in her life. 
In the adorable photo, Long posed with her nine-year-old son, Kez Sunday, and her longtime fiancé and former NBA player Ime Udoka.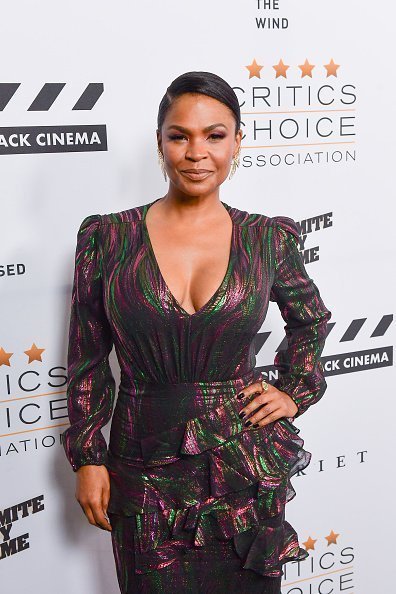 Long and Kez joined their heads together, with the latter resting his head on his mom's shoulder. They smiled heartily as they struck the cute pose. 
Meanwhile, Udoka, who wore a black T-shirt, posed just behind them, looking handsome as he smiled in the most heartwarming way. Quite fittingly, Long's caption to the post read: 
"Family 💋."
Many of the beautiful "Friday" actress's fans commented on her post, and some of them could not help but notice Udoka's resemblance to actors Mike Epps and Idris Elba. 
One fan noted that the former basketballer looks like a mixture of the two actors, while another fan shared similar sentiments. However, most of those who commented agreed that the picture was beautiful. 
She understands the religious aspect of marriage and its beauty but emphasized that she does not think she needs it.
Long and Udoka welcomed Kez on November 7, 2011, making the former a mother for the second time, as she also has a son named Massai from a previous relationship. Massai was born in 2000. 
Long and her firstborn son starred in Tyler Perry's "The Single Moms Club." She spoke to Mom.com about the experience of working with Massai, who was 12 at the time, in the movie. She said: 
"I read the script, and they said, '12-year-old son,' and I was like, 'He's 12. This is kind of perfect."
She further revealed that Massai auditioned for the role before getting it, adding that he worked with acting coach Betty Bridges while her mother videotaped him on the phone and sent it to her. Long sent the video to Perry who picked Massai for the job. 
Udoka and Long have been together since 2010 and became engaged in 2015. However, despite being engaged to the former athlete, Long has no plans to marry. 
The "Fatal Affair" actress is not a fan of marriage and has previously explained that she does not need to say "I do" to prove to someone that she loves them. 
Long added that she understands the religious aspect of marriage and its beauty but emphasized that she does not think she needs it to feel like she is in a partnership that is working.