Inside Remy Ma's Life Since 6-Year Incarceration Including Her Marriage To Papoose, Her Daughter & Weight Loss
Rapper Remy Ma's life is filled with intriguing details from her years behind bars, to a unique wedding with the love of her life, Papoose, to welcoming their first child and a more healthy lifestyle. Here is all you need to know about her.
Remy Ma's time in the entertainment scene began in 2006 when she dropped her debut album. The rapper has continued to pad her resume with her musical prowess and onscreen feature in VH1's "Love & Hip Hop."
Apart from a thriving career, she is currently a mother to two beautiful children, a son, and a daughter. Remy Ma also has a love affair with another entertainer, Papoose, that spans over a decade and has withstood the storm.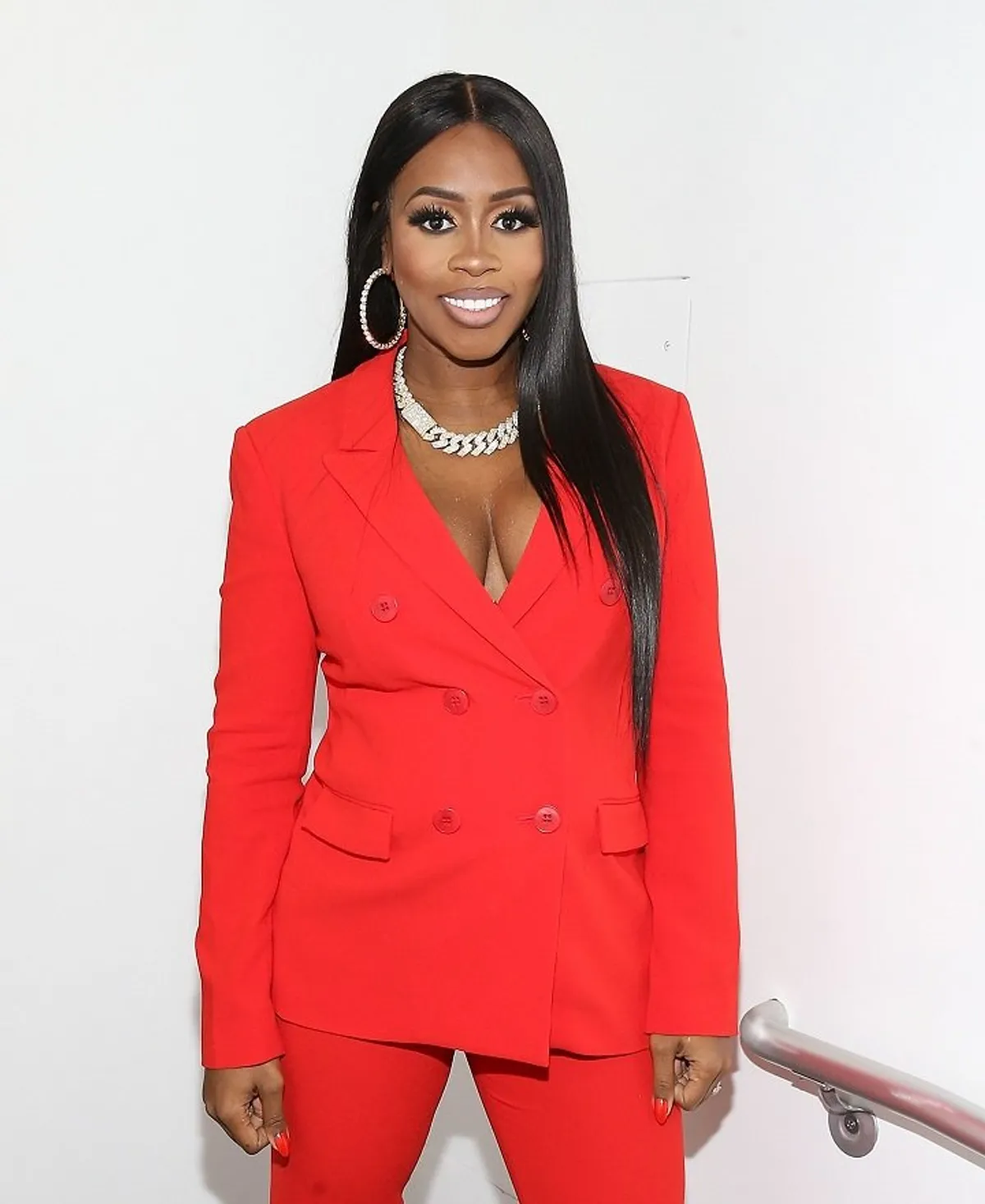 Her second child, a daughter, fondly called "the Golden Child," was born in 2018; this is the couple's first and only child. Here is everything you need to know about the duo who weathered the storm and are still standing tall!
LIFE AFTER THE SENTENCE
The year 2008 marked the beginning of Remy Ma's jail term at the Bedford Hills Correctional Facility for Women, after the New York Supreme court pronounced her guilty of two charges of assault.
This happened during a feud with a friend, Makeda Barnes-Joseph, over $3,000. A year before the sentence, the pals had a car argument, and sources confirmed that Barnes-Joseph received two gunshot wounds.
Ivan Fisher, the defense attorney, admitted that they bagged a reduced sentence of eight years for the assault and weapon charges, instead of a 13-year jail term. Remy Ma was emotional in court and confessed that the shootings were not premeditated.
Papoose and a few fans with "Free Remy" inscribed t-shirts were present at the hearing and displayed an outburst of emotions after the judge handed down the judgment. 
The rap star religiously served six years and when she got out, was made to serve parole time. In 2019, authorities confirmed that she completed her supervision date without any hassle.
Papoose quickly shared the news with the world via a car video where he proudly said that his heartthrob is officially off parole. That same year, Remy Ma was arrested for an alleged assault that took place earlier. It was filed by Taylor Brittany, a co-star on "Love & Hip Hop," 
ROMANCE WITH PAPOOSE
This pair have been together for a long time; before and after the eight-year jail term slapped on Remy Ma. Papoose, also an entertainer, exchanged vows over the phone with his leading woman while she was in prison.
In 2018, they celebrated a lavish wedding ceremony at Aria Wedding & Banquet Facility in Connecticut with the attendance of a few celebrity guests like Fat Joe, and Coco Austin.
It took two months of planning, calling, and selecting by the ex-convict who single-handedly moved around to ensure that they had the perfect fairytale wedding they wanted.
As expected, for the occasion, the newlyweds were the best dressed, and they looked charming in their winter-themed outfits.
JOURNEY TO MOTHERHOOD
Years after conceiving a son, it was seemingly frustrating that Remy Ma went through a miscarriage before finally getting another child. At first, the rapper suffered from an ectopic pregnancy and the news of infertility following the removal of the fetus.
This news tormented her heart, as she had promised Papoose a child. Her husband expressed his sadness but maintained that he would be supportive of Remy Ma.
A few months later, during their wedding ceremony, they revealed news of their first pregnancy, which was made possible via IVF treatments.
Ten years after the prison sentence, and her official marriage to Papoose, the couple welcomed a bouncing baby girl. Remy Ma who already has a son from a previous relationship proudly shared the news on Instagram
The mother of two added that her daughter was the "Golden Child," Reminisce Mackenzie Mackie, and extended a heart of gratitude to her husband for making her the "happiest wife on the planet."
A HEALTHY LIFESTYLE
Shortly after Remy Ma lost her pregnancy, she embarked on a quest for a healthier lifestyle. She lost an impressive amount of weight making her body a suitable and healthy portal to go through with the IVF treatments that made her a second-time parent.
This impressive diet gave her a better health routine and trimmed physique that fans began to mention that she must have gone under the knife to achieve a killer body.