Alleged Timber Trafficking Truck Collapses on Wooden Bridge
A normal day transporting timber turned into something unexpected. This heavy-loaded truck tried to drive across a makeshift bridge but failed dismally! 
Nobody understood what this group of people thought when they sent a fully loaded truck across such a flimsy bridge. They had lots of faith in the bridge, perhaps a little too much.  
A few pieces of wood were the only things that held up the wooden structure. At the start of the video, it seemed as if the truck would make it across the beam, but everything came crashing down once the wood gave way.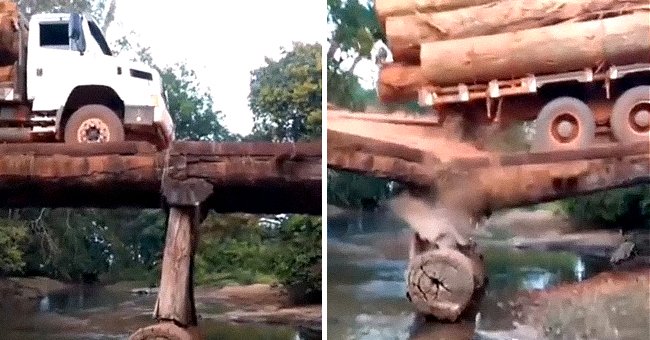 A DISASTER IN THE MAKING 
It was clear that an engineer was not involved in the making of this plan. A simple assessment would have signaled that this was a disaster waiting to happen. In the future, these workers would do well to reconsider their structural skillset!
Upon seeing this video, one viewer summed up the situation perfectly. They expressed, "that may be the worse stabilization pillar [you] can [build] for a bridge since [the] Stone Age." Nobody could disagree with him, especially after they witnessed how things unfolded. 
WHO IS TO BLAME?
The internet is divided about who to blame for the incident. Many believed it was a foolish use of unreliable materials, while another group thinks "the issue wasn't the material..." They state that the bridge's engineer should take the fall. 
Regardless of who caused this mess, the truck driver also carried some of the responsibility. If he had insisted on using another route, none of this would have happened.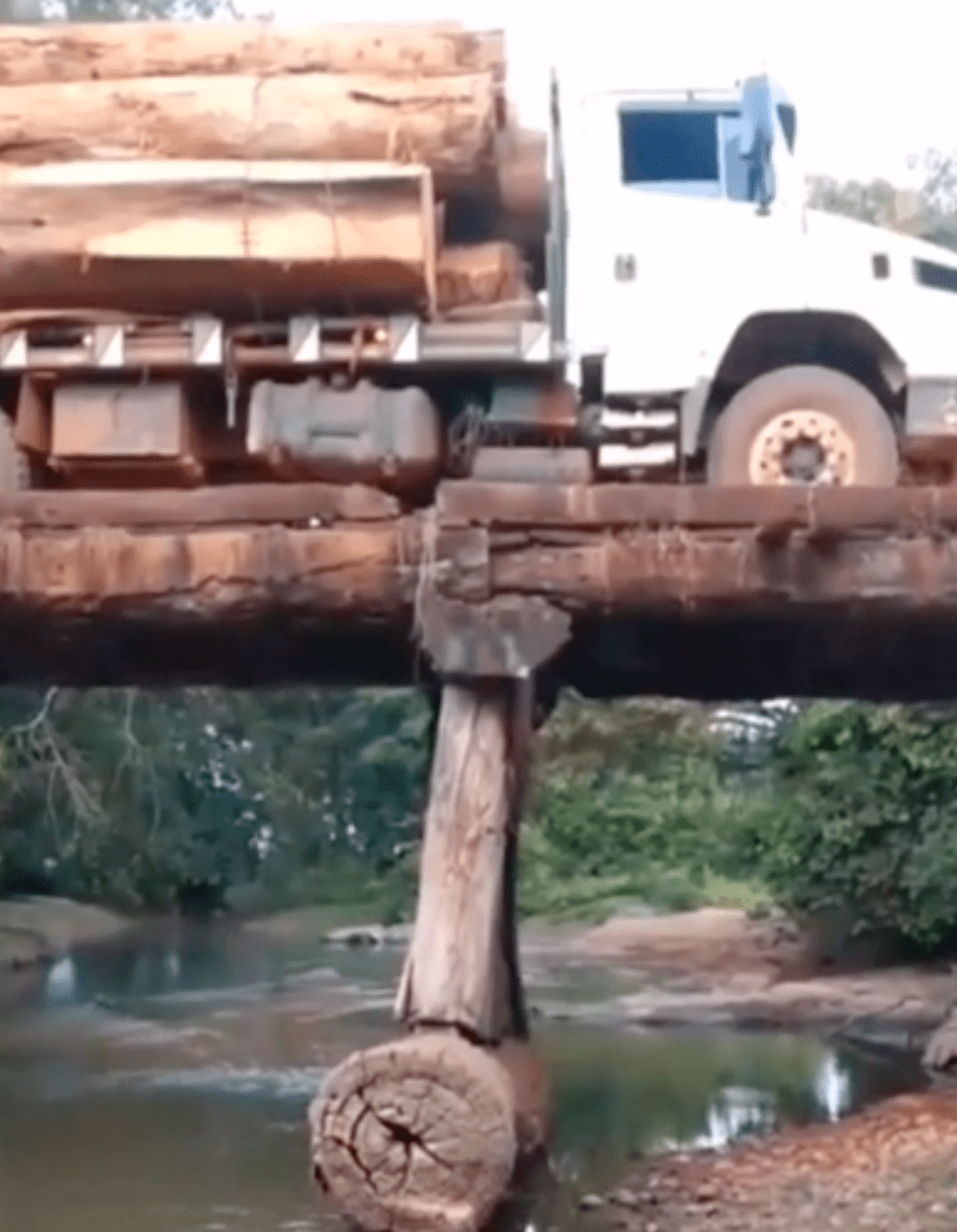 DRIVE FASTER 
Many believed the truck's speed is what ultimately caused the bridge to collapse. They expressed that if the truck drove much faster, it would maybe have made it across in time ... "maybe" being the keyword here.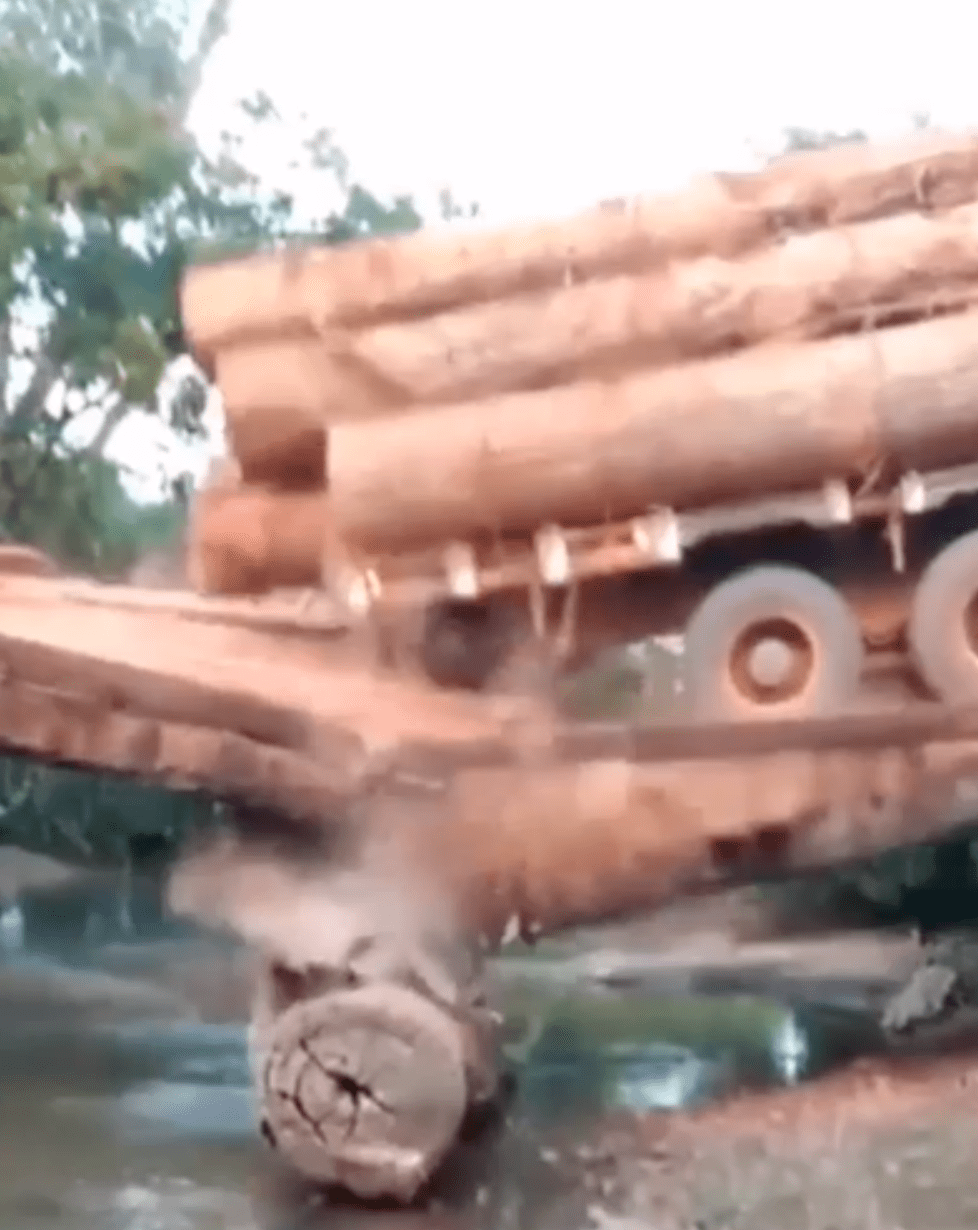 ALLEGED TRAFFICKERS 
This video's comment section was filled with suggestions that the incident was punishment for alleged timber traffickers. The team supposedly chose to drive along this route to avoid being detected by patrollers. 
While this remains a theory, many netizens blamed the deforestation of the Amazon on behavior like this. One user added their voice and captioned this video, "When trees fight back!" These apt words speak to a far bigger problem that has invaded many forests around the globe.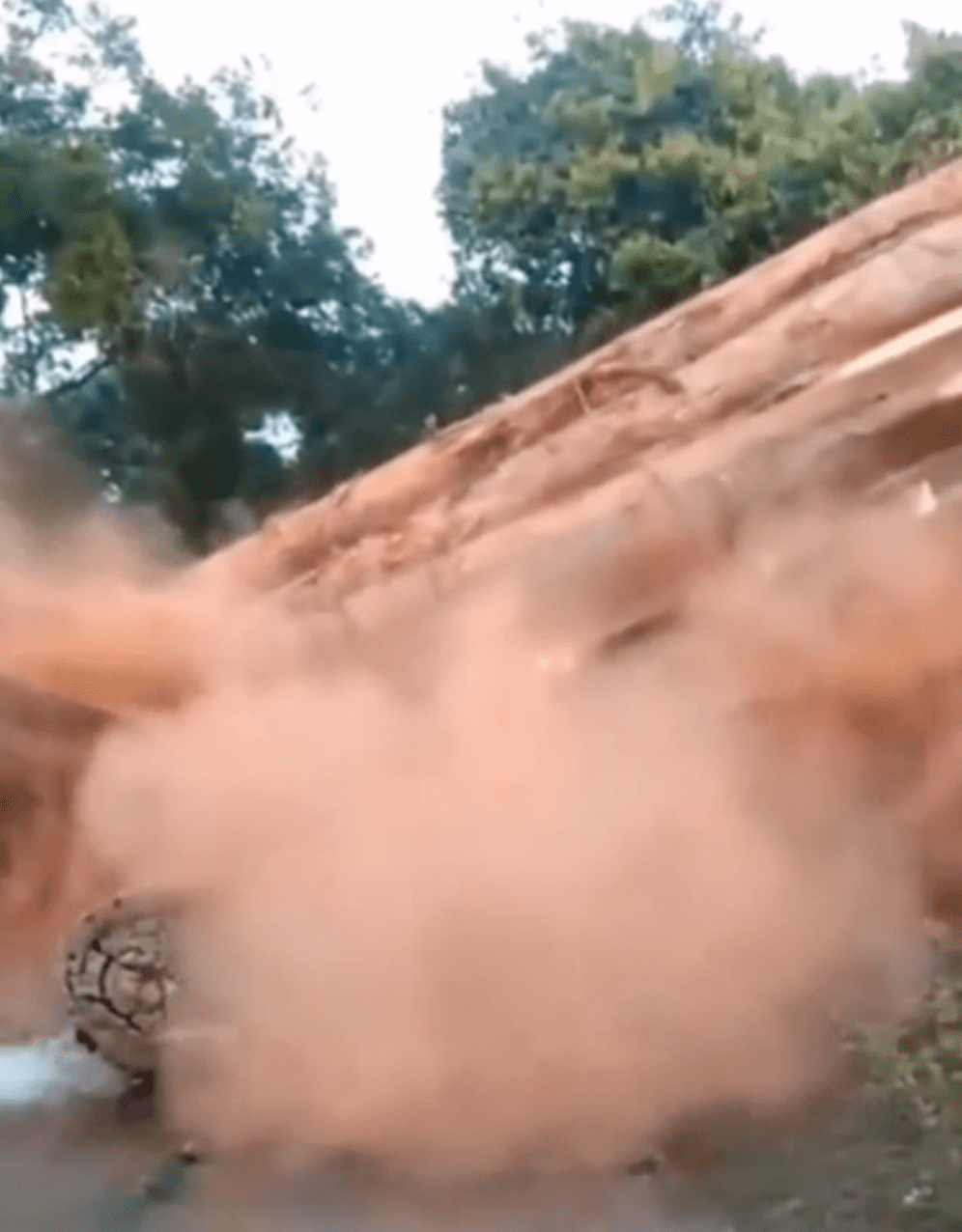 A BIGGER PROBLEM 
Timber trafficking is an issue that has swept through many densely luscious forest areas and wreaked havoc. Globally, it is believed that 15 to 30 percent of timber is acquired illegally! Places like Rosewood in Antalaha, Madagascar, demonstrate the severity of this illegal trade business.
Racking in billions of dollars for timber per year, this complex problem needed intervention years ago. Law enforcement must do more before it is too late to protect vulnerable locations like Amazonia, central Africa, and Southeast Asia.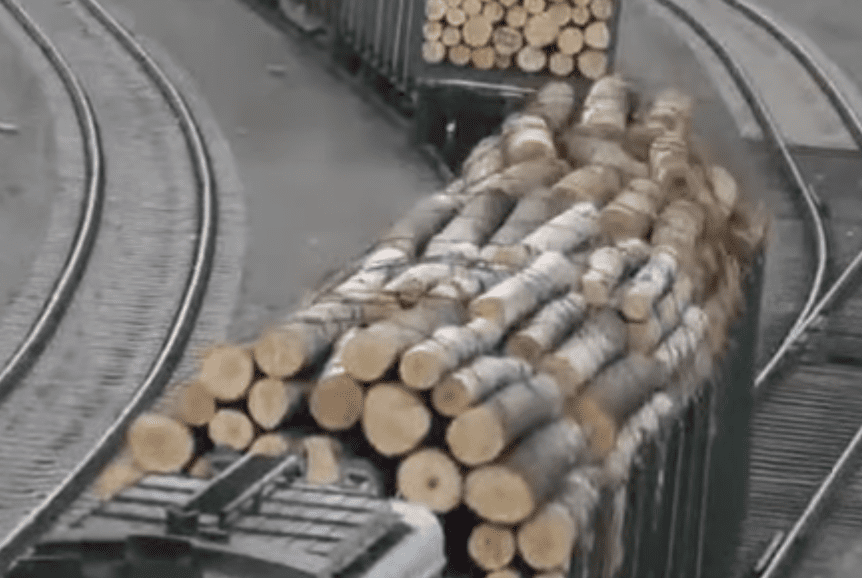 ANOTHER BRIDGE DISASTER 
Bridges always have the potential to fall, and it happens more than we think. Fortunately, when this truck caused severe damage to the bridge, nobody was standing beneath it. But, unfortunately, the same could not be said for the six people who walked across a pedestrian bridge that collapsed on a Washington highway. 
A truck was yet again the reason for the disaster. The drama with this bridge was also unexpected. However, this time nothing indicated that the issue stemmed from a structural flaw. Initial reports indicated that the damage was incurred due to the force of a large truck. Thankfully there were no fatalities!