Meet Emily Shakeshaft - The Wife of Soul Legend Sade's Transgender Model Son Izaak Theo Adu-Watts
Soul legend Sade is blessed with a confident transgender son, Izaak Theo Adu-Watts, and a skillful daughter-in-law, Emily Shakeshaft. The latter became part of the family in April after exchanging marriage vows. 
Sade is of Nigerian descent and one of the prolific soul singers and songwriters of all time, whose tunes topped the British Charts. Her only child, Izaak Theo Adu-Watts, transitioned into a male a few years ago, after living as a girl for most of his life.
Izaak, who inherited his mom's genes, had her support when it was time for the big reveal to the world. Thankfully, after letting the public know his sexuality and gender, he earned support from fans and an ultimate love set to last forever.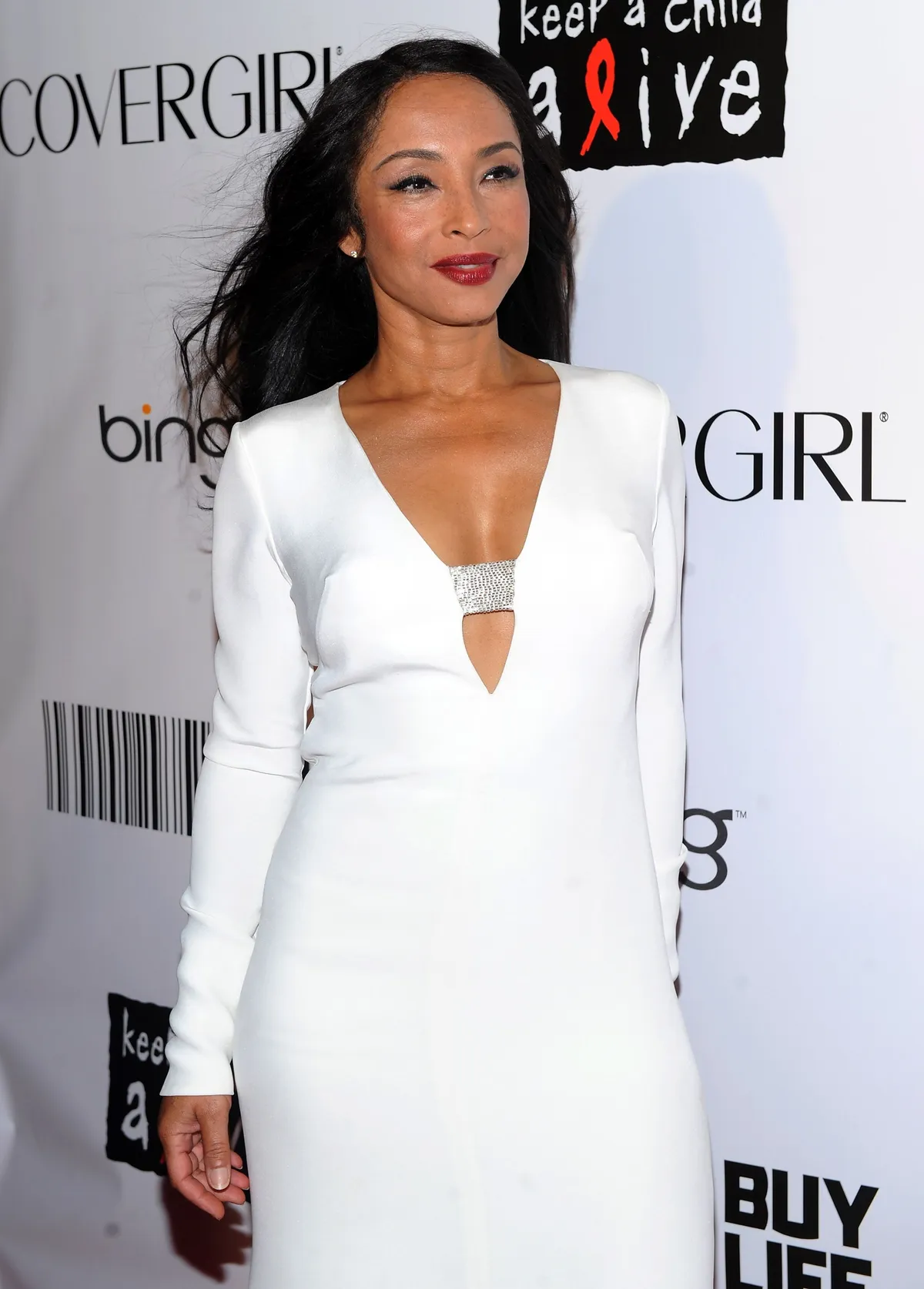 American-born hairdresser, and artist, Emily Shakeshaft contacted the transgender male shortly after the gender admission. They began a friendship that blossomed into a smooth relationship as they said their wedding vows in April.
Meet Mrs. Shakeshaft, Izaak's beloved woman and Sade's only daughter-in-law, who has brought nothing but sheer laughter to their lives.
WHO IS EMILY SHAKESHAFT
According to her husband, Izaak Theo Adu-Watts, Emily Shakeshaft is an intelligent, unbelievably beautiful, kind, strong, and powerful woman.
She is of American descent who cherishes family, works as a hairstylist and artist with admirable wits. Her Instagram posts show that she often goofs around with Izaak, who enjoys her company.
Her business page "hairbyems," with over a thousand followers, holds records of her impressive hair styling. She transforms women's looks by changing their hair color, style, weight, or length.
BEFORE AND AFTER THE TRANSITION
Izaak took the bold step of identifying with his gender description in 2016, where he began listing the problems associated with transitioning from a female to a male. 
 Izaak was open to sharing his struggles and pains online after the phalloplasty surgery that required the creation of new genitals and body modifications to suit his gender preference.
Ever since, he has been consistent in extending a heart of gratitude to that special someone— his mom for her love and care. Sade's mini has been a lot more confident showing off his new looks following the successful surgery.
Last year, he joined the list of celebrity kids on the runway of one of London's biggest Burberry shows. It featured the likes of Kendall Jenner, the Hadid sisters, and Irina Shayk, walking for the impressive designer Riccardo Tisci.
TIMELINE OF THEIR ROMANCE
In April, the lovers who had courted each other for more than a year decided to put a ring on their fingers, displaying their lifetime commitment for onlookers.
They had announced news of their engagement in May 2020 via an upload that showed the words "IAW," inked on Shakeshaft's ring finger. She later went on about her excitement on the new "fianceé" title.
A year later, they said their "I dos," in an intimate gathering on the shores of a Hawaiin beach. Despite it being a private affair officiated by Sade and attended by only the singer, the pair's wedding saw them in simple and stylish white outfits.
The model dressed in shorts and a button-down shirt. Shakeshaft opted for a vintage-themed satin halter-neck mini dress with white gladiator sandals. Both man and wife added the traditional Hawaiian floral garlands.
Before the ceremony, Izaak treated fans to a sweet post where he confessed his happiness to be the husband of the stunning American beauty.
The newlyweds first crossed paths in 2019, after Shakeshaft, who identifies as a straight woman, reached out to Sade's son. Their love was born out of the hairstylist's kindness to wish a new friend well.
In 2019, when Izaak underwent the knife for full-body transition and shared the pains associated with the process, Shakeshaft thoughtfully left a soothing message, and a friendship began.
A few months later, the model traveled from Europe to North America to meet his "friend" after their relationship blossomed over FaceTime.
Their relationship has grown stronger over the years. After meeting, they contemplated eloping and starting life as a couple in New York, but the global pandemic posed a threat to that plan.