Anna Nicole Smith's Daughter Dannielynn Is All Grown up and Looks So Similar to Mom – Meet Her
Anna Nicole Smith was a model, actress, and television actress until her untimely death in 2007 due to a drug overdose. She left behind a daughter named Dannielynn, who is now 14 years old and is beginning to resemble her. 
Anna Nicole Smith's daughter Dannielynn now lives with her father, Larry Birkhead. Through the years, the father-and-daughter tandem has built a close relationship with one another and supports each other in many aspects.
Through the years, Birkhead introduced his daughter to the Kentucky Derby, a special event where he and Smith had met each other for the first time in 2003. Given the event's special place in his heart, he wanted to experience it with Dannielynn as well, and they both enjoy spending time there annually.
DYNAMIC DAUGHTER
Previously, Birkhead told the press that Dannielynn enjoys getting ready for the event. Gushing about how the event is now special to their daughter as well, he said:
"This is the first year she got excited about picking things out. Normally, I put whatever on her and she's fine with it. But she likes this dress."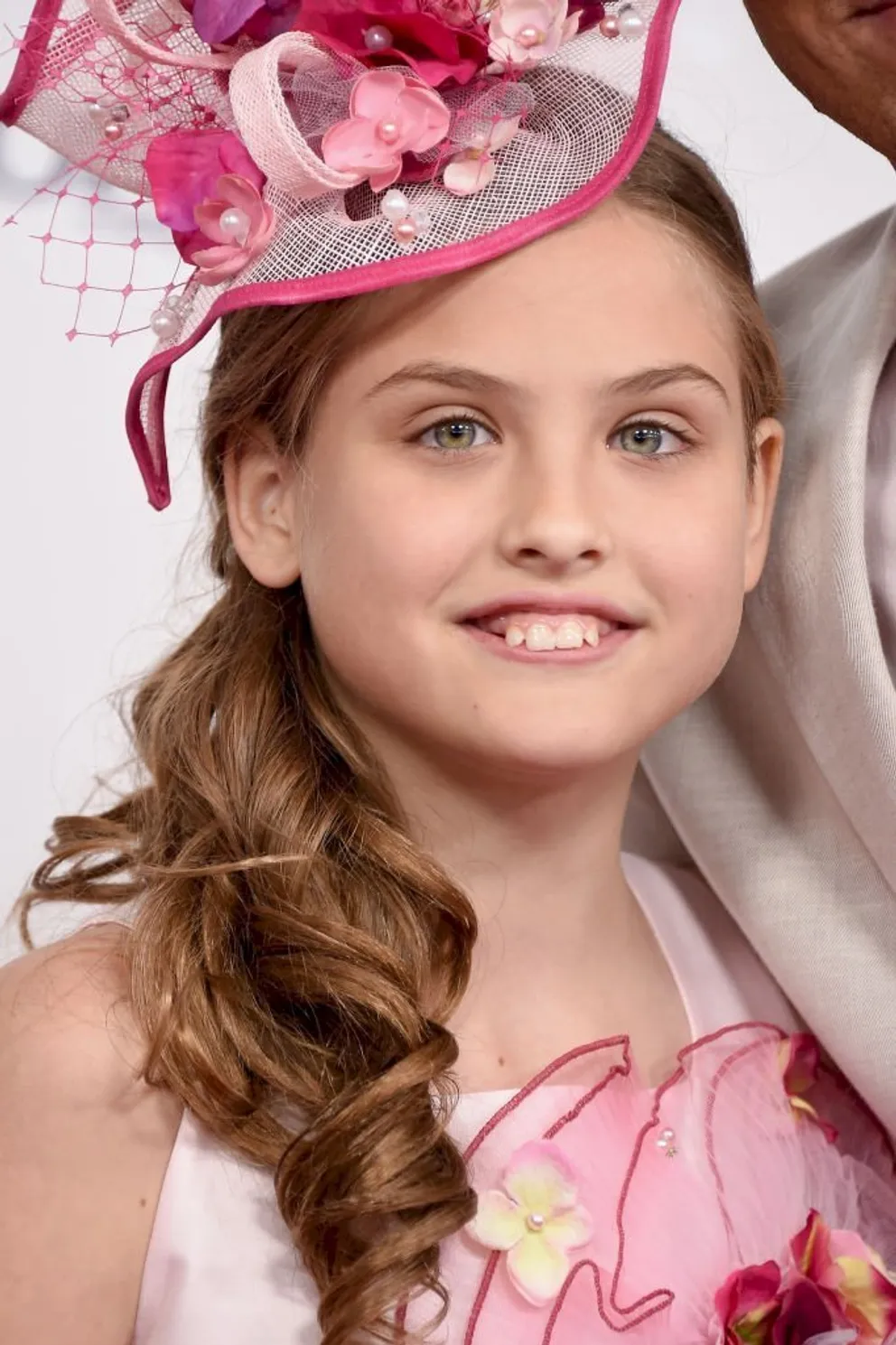 KEEPING TRADITIONS ALIVE
This year, Dannielynn and Larry made their annual Kentucky Derby appearance, proving just how grown-up the 14-year-old now looks. Every passing year, she is looking more and more like her mother.
Although the father-daughter duo lives a relatively private life, the Kentucky Derby is an event where they both dress their best, as it's their annual tradition. This year was no different, and not even the COVID-19 pandemic could stop them from attending.
LIFE AS A SINGLE DAD
Despite being a single father, Birkhead tries his best to give Dannielynn the life he thinks she deserves. They live in Louisville, away from the media spotlight, to give her a peaceful and quiet life. 
The proud dad admits that he gets many requests for his daughter to star in films and movies, but he turns them all down. He wants to wait until she is old enough to make her own career decisions and wants her to live a normal life while she is still a child.
Throwback Thursday. #Hawaii pic.twitter.com/jNWuNbTvhX

— Larry Birkhead (@larrybirkhead) May 19, 2016
LEARNING ABOUT ANNA NICOLE
Admittedly, Birkhead still misses Smith every day and wishes she were still alive so that she could witness their beautiful daughter grow up. This year marks the 14th year of her passing, and an ABC special titled "20/20" shows Dannielynn learning more about her mom and what she left behind. 
In the show, Larry and Dannielynn traveled to Smith's hometown in Texas, where they met her childhood best friend. When they got to Los Angeles, they stopped by a storage room where Smith's personal belongings were kept. 
While they aren't big on TV appearances, Birkhead believed this was different and that his daughter would appreciate learning more about her mother this way. Knowing Dannielynn, he knew she would like to know more about her mom. 
MORE ABOUT ANNA'S CHILDREN
Besides Dannielynn, Anna also had a son, Daniel, from her first marriage. Unfortunately, he passed away when he was 20 years old. Anna was devastated by the loss, as she and Daniel were very close.
It has also been reported that Daniel felt burdened by his mother's fame because he did not enjoy the media attention. Meanwhile, Dannielynn was five months old when Anna died, so she has no memories of her. 
Despite this fact, her father Larry is doing the best he can to keep her mother's memory alive by introducing her to things they both loved while still alive. Ultimately, she's gotten to know her mother through her doting dad.