Remember Kim Parker from 'Moesha'? She's 42 Now & Looks Almost the Same as Her Younger Self
Countess Vaughn is famous for portraying Kim Parker's character in "Moesha." Meet the actress, who is now 42 years old, a mother of two, and seems not to have aged a bit. 
Actress Countess Vaughn was born on August 8, 1978, in Idabel, Oklahoma. She started singing in church at three and continued on that path, which eventually led to her becoming the "Star Search" junior vocalist champion and overall champion at nine. 
That success earned Vaughn a role as Alexandria DeWitt in NBC's sitcom "227." She joined the series in its fourth season and appeared in ten episodes before quitting.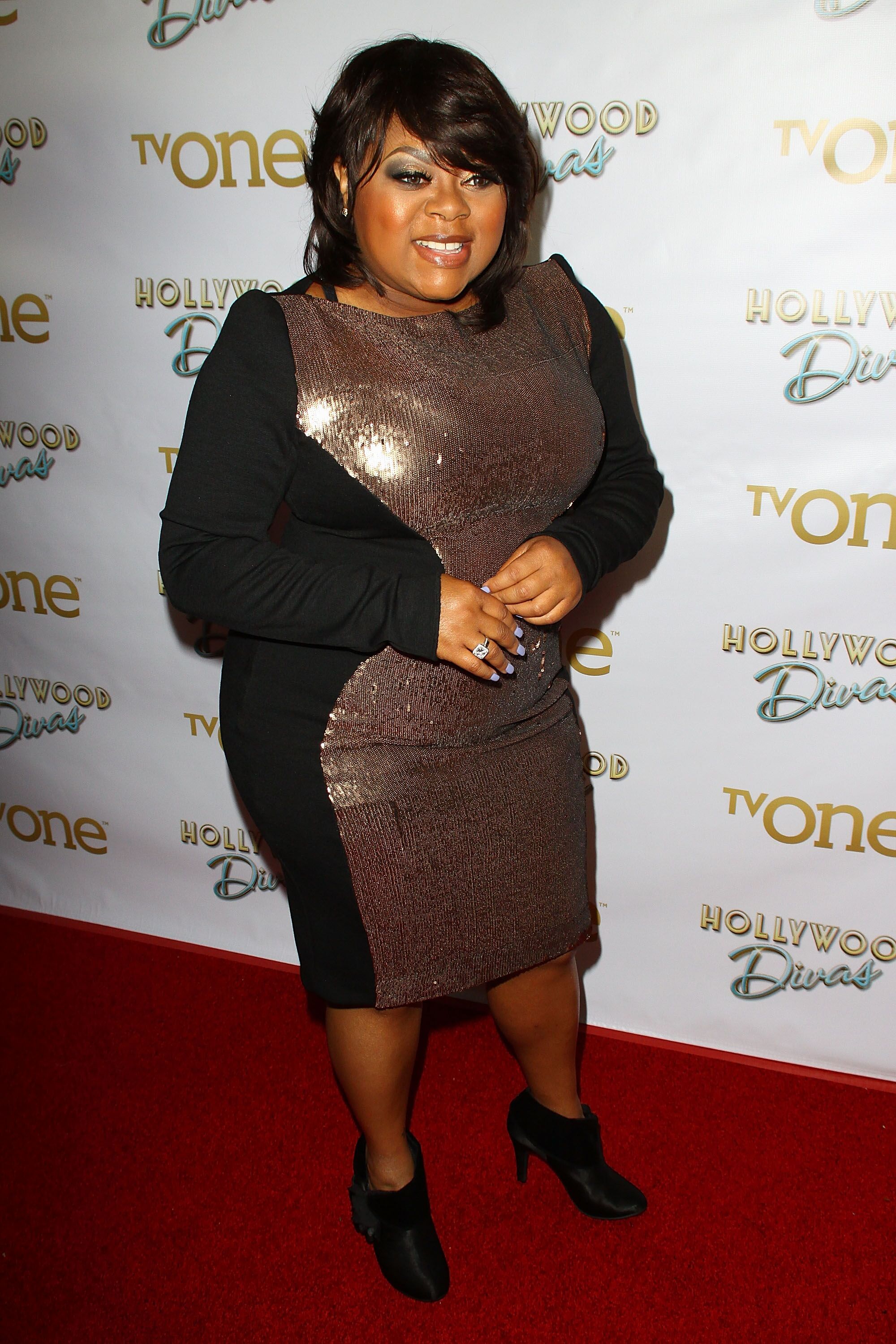 Vaughn starred in several other series before landing a role as Kim Parker in the UPN sitcom "Moesha." She co-starred with singer Brandy on the show. A lot has happened in Vaughn's life since then. Find out key details about her life and her "Moesha" days. 
VAUGHN HAS NOT CHANGED A BIT
On Sunday, Vaughn shared a picture that showed her sitting on a black office chair with her hands on a table. She wore a white print top and flaunted her black curly hair. 
Vaughn accessorized her look with golden bangles and stared at the camera with a fierce look as she posed with her right hand on her jaw. The look showed how the actress, 42, looked no different from her days playing Parker on "Moesha." 
Vaughn's friend and hairstylist, Neisha Kay, posed behind her in the snapshot. In the post's caption, the actress wished her friend a happy birthday.
VAUGHN'S "MOESHA" DAYS
The picture Vaughn shared brought back memories of her days on "Moesha." She appeared on the sitcom from 1996 to 1999, starring alongside Brandy. Vaughn's exploits on "Moesha" earned her an NAACP Image Award for Outstanding Supporting Actress in a Comedy Series in 1998. 
However, while Vaughn and Brandy portrayed BFFs on the show, they had a rocky relationship behind the scenes. Brandy opened up about their feud in a 1998 interview with Vibe.
She extolled Vaughn's qualities but said the latter wanted to be in her position. According to Brandy, people told Vaughn she was the reason for the show's success, and she let it get to her and disrespected her in front of people.  
Following her divorce from Joseph, Vaughn started dating David Whitten.
VAUGHN'S DEPARTURE FROM "MOESHA" 
After leaving "Moesha" in 1999, Vaughn starred in and performed the theme song for the sitcom's spinoff series, "The Parkers," where she starred with actress and comedian Mo'Nique. 
The series ran from 1999 to 2004. In its first season, it warmed its way into television viewers' hearts and became the No. 1 show in Black households. 
In an interview with Jet in 2000, Vaughn, who still portrayed Parker's character on the show, credited its success to how people identified with the characters, making it easier to laugh and enjoy. 
VAUGHN AND BRANDY SETTLE THEIR RIFT
In 2015, Vaughn and Brandy buried their longstanding feud. This came after Vaughn issued a lengthy apology to her former co-star on social media. 
In an Instagram post, she shared Brandy's photo and expressed her pride in her for many actions the Grammy Award winner took. She also wrote:
"We are spiritual siblings, you and I. I know this to be true. And it means a lot to me... I apologize for anything Negative I've ever done are said to you."
Vaughn also apologized for making her apology public but said she did so to let the world know she had grown out of her comfort zone. 
Brandy did not have anything but kind words for Vaughn after her apology. She said she was touched by her former co-star's words and also expressed love for her. 
Besides Brandy and Vaughn, "Moesha" had a host of other stars who have all gone on to have exceptional careers. These include William Allen Young, Marcus T. Paulk, Sherly Lee Ralph, Shar Jackson, Fredro Starr, and Brandy's brother Ray J. 
VAUGHN'S TROUBLED PAST
In 2014, Vaughn made a stunning revelation during an episode of TV One's "Hollywood Divas" During a therapy session, she revealed she had an abortion when she was 18. 
She explained that she had just started her TV show when she had an unwanted pregnancy. Vaughn knew that she would have no chance in Hollywood as a pregnant Black girl. 
Hence, she decided to get rid of the child to save her career. However, she was also forced to keep her abortion a secret. After opening up on the television show, Vaughn explained her reason for doing so to US Weekly. She said: 
"I really needed it to release all that I've been carrying all this time. I've beat myself up for so long about it, and I just felt like, 'You know what girl, you've got to tell somebody."
VAUGHN'S MARRIAGES AND KIDS
Vaughn has been married once in her lifetime. She was married to Joseph James, and they tied the knot on January 16, 2002. The former couple shares a son, Jailyn James. 
Following her divorce from Joseph, Vaughn started dating David Whitten. The couple later became engaged and welcomed their daughter, Sasha Whitten, in 2009. However, they ended their relationship in 2018. 
Vaughn is fond of her kids and has shown this many times. In October 2018, she shared a picture of Jailyn that showed him clad in a gray Vans hoodie and posing in front of a tree trunk. In her caption to the post, she described Jailyn as a handsome person. 
In September 2020, Vaughn flaunted her and Sasha's close resemblance by sharing a picture of them at the salon. She captioned the photo, "Mother and daughter day I love my family 🧚🏾‍♂️🧚🏾‍♂️🙏🙏."
Vaughn is a fulfilled woman who continues to excel in her chosen talent. She clearly loves being a mother to her beautiful kids and will have many more beautiful moments with them.