Meet the Men Who Couldn't Resist Camila Mendes' Beauty and Fell for Her
American actress and singer Camila Carraro Mendes has been in the spotlight, and if not for her career, then it's for her exciting love life. Here's a look into all the men that the star has been with over the years.
American actress Camila Mendes is a hard-working actress with a fascinating relationship history. For fans who are still sad over Mendes's past breakups, it is essential to note that the star actress is in a new relationship.
In a 2018 interview, Mendes shared her take on dating within the movie industry. The "Dangerous Lies" star opined that dating in Hollywood was not a very easy thing to do. She also shared her interest in experiencing love outside the industry.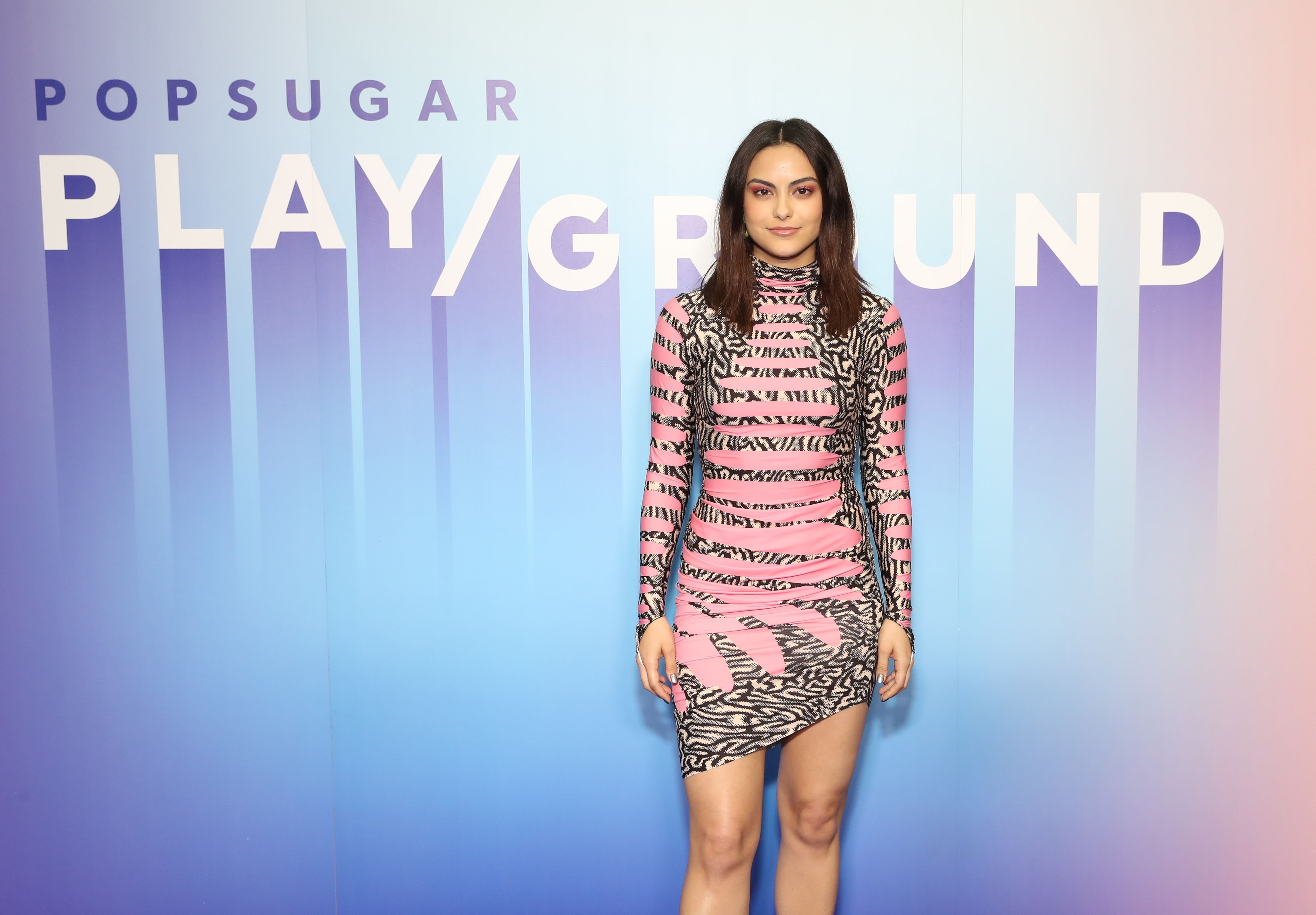 MENDES AND IAN WALLACE
Mendes secretly dated photographer and director Ian Wallace for about three years. However, in September 2016, she made her love for Wallace public, wishing him a happy third anniversary on social media. 
Although it is unclear when the two finally broke up, the lovebirds called it quits a few years later. After her time with the director, Mendes sparked fresh rumors with a social media share that featured her high school buddy.
HER TIME WITH VICTOR HOUSTON
Rumors of Mendes' new romance increased after Victor Houston shared photos of the "Riverdale" actress on social media, captioning one "Baby." At the same time, he wished her a happy birthday in the other.
Mendes re-ignited an old flame when she reunited with her co-star Charles Melton a little over a year after their split.
Camila Mendes and her boyfriend Victor Houston partied with the #Riverdale cast at #ComicCon. https://t.co/7vSxD9LOY7 pic.twitter.com/eCTu0Fc5t0

— E! News (@enews) July 22, 2018
Mendes, 27, attended to fans' speculations and confirmed the news while she attended Beautycon in Los Angeles. She didn't give further details about the relationship, but a source said the two had been dating for over two months.
Around August 2018, the actress ended her romance with Houston after a while, and a report showed that he was left heartbroken. After the split, reports revealed that Houston got a lot of hate from the "Riverdale" star's fans.
#Riverdale star Camila Mendes has 'broken up' with beau Victor Houston 💔>>> https://t.co/HyeCWPgm0O pic.twitter.com/Q73GBqzz5o

— MTV UK (@MTVUK) August 28, 2018
THE CHARLES MELTON ROMANCE
After Mendes ended things with her high school pal, the actress was seen getting cozy with co-actor Charles Melton during a boat trip with some of the "Riverdale" cast. It is sure interesting to watch two unique characters fall in love on set.
After several outings, the pair's relationship was later made official after Melton and Mendes posted photos on their Instagram page with captions that confirmed fans' speculations.
camila mendes and charles melton... i don't know a better couple pic.twitter.com/U0uiPAljS0

— PopBuzz (@popbuzz) May 14, 2019
The stars, however, abruptly ended their romance after a while. A source confirmed that the co-stars had secretly decided to end things. Reports showed that the two ended the relationship and placed their concentration on their careers.
According to another source, no major dispute led to the split, but distance and stress contributed majorly to the breakup. Their relationship suffered several ups and downs due to their demanding careers.
Riverdale's Camila Mendes and Charles Melton Are "Taking a Break" https://t.co/5tgrA36z0N

— E! News (@enews) December 4, 2019
LOVE WITH GRAYSON VAUGHAN 
After ending it with Melton, Mendes moved on and dated Grayson Vaughan. She confirmed their union with a snapshot on social media. The image featured the new couple sharing a warm embrace as they stood in front of a private jet.
The duo was first seen together during Milan Fashion Week in Italy. Their relationship received lots of praises and support from fans and other celebrities. However, the two ended their relationship after less than a year of dating.
Camila Mendes is Instagram official with boyfriend Grayson Vaughan https://t.co/cJI8inGHQM pic.twitter.com/d12TFhQ2FS

— Page Six (@PageSix) September 4, 2020
Reports showed that the two had no hard feelings and remained friends after the breakup. Following the breakup, Mendes removed all evidence of their relationship from her social media account. She later shared a post about men that read:
"I'm not sure how men did it, but convincing the world that women are the emotional gender is maybe the most successful scam in history." 
Camila Mendes and Grayson Vaughan have called it quits.https://t.co/gcf2fTJYJM

— Entertainment Tonight (@etnow) March 29, 2021
REKINDLING AN OLD FLAME 
In the early days of June 2021, Mendes re-ignited an old flame when she reunited with her co-star Charles Melton a little over a year after their split. According to a source, Mendes and Melton reconnected due to mutual friends that kept them close.
The source added that the duo cared a lot for each other, and the chemistry between them grew after spending a lot of time in each other company. The Riverdale sweethearts reunited in Canada as they went back on set after the pandemic.