Daily Joke: Two Women Have Almost Identical Email Addresses
Two ladies who were total strangers lived a different lifestyle, resided in separate cities, and had nothing in common. They shared no mutual friends or acquaintances, but strangely, they had almost identical email addresses
One of the women was Mrs. Smith was married to a businessman who went on an official trip to Florida, and she had plans to meet him. The other woman was Mrs. Jones, who had only just lost her husband and was still mourning his death.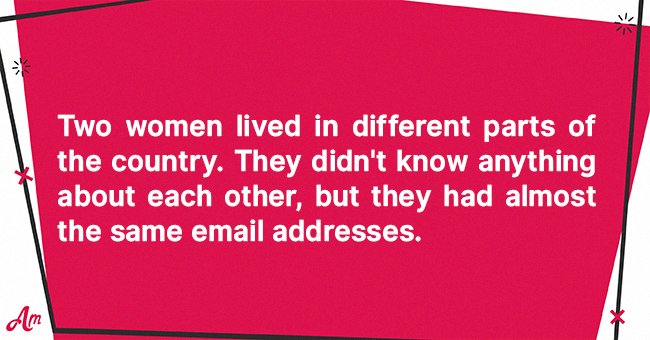 After Mr. Smith arrived in Florida and settled in his hotel, he decided to send a message to his wife. He got on his laptop to send an e-mail to his wife. He gave the details of his trip, informing her that he arrived safely.
Sending the letter to his wife, who had planned to take a flight down to meet him, Mr. Smith carelessly made an error and typed one wrong letter in the email address and sent the message to Mrs. Jones instead.
Mrs. Jones was going through the mail on her computer when she received the message, and it got her screaming. Her daughter in the other room heard the noise and rushed to her room.
When the daughter got to the room, she discovered her mother had fainted. She looked at the computer screen and saw a message that sure could leave a woman unconscious.  
The email read, "My Darling Wife, I just arrived here and have settled in. I am eagerly looking forward to your arrival on Wednesday. Your loving husband."
THE MOTHER-SON TALK
A man was in his living room one Saturday morning taking coffee as he read the papers. He was trying to kill time in anticipation of the first soccer game of the day.
He was about to take his second sip of the hot coffee when he heard his wife and their son conversing. Since he wasn't really into the papers, he listened in to hear what they were saying.
She was trying to get her son to learn how to do and then fold his own laundry, but the boy could not see why he had to learn the chore. In a bid to convince her boy, the woman said, "If you pick up this habit, your future wife will love you very much."
The boy paused for a while and gave thought to what his mother just said, trying to digest her words. The man patiently waited for the boy's response as if it would decide his own fate. Then the boy replied:
"I don't want my future wife to love me very much, I want my future wife to help me fold my laundry."
At this point, the man burst into laughter and even shed a bit of tear because he knew that his fate was finally sealed, and he had to start folding his own laundry going forward.
If you enjoyed these jokes, you might find this one even more hilarious. It is about a man who got to work on a Monday morning and was greeted by a mystery email about his wife from his young neighbor.
Source: Quora.com, Upjoke.com